If there's one area that stands out the most in your house, it's the deck. Think of it as a beautiful jewel that adds immense value to your outfit. Whether in the front or at the backyard, a deck is great for entertaining guests. It's also where you can relax in style. It's a beautiful amalgamation of luxury and leisure. If you've always been experimental about your choices regarding your living space, we have 10 awesome deck ideas for you. Concepts that will make you want to stay outdoors, from morning to night. Our guarantee. Fuel your deck design fantasies and discover the most perfect one for your house.
What is a deck?
A deck, in terms of architecture, is a flat surface usually constructed near the exterior of a house. It is often elevated from the ground to separate it from the main building. The word gets its name from the term used to mean the floor of a ship.
Your deck is like an outdoor living room, undoubtedly a showstopper for your home. No matter what the size or scope of your house, you can have a deck that transforms it into a living paradise. A comfortable sitting area, structured flooring, quality deck material, stylish furniture, and well-thought-out accessories — and your dream deck is ready!
A great deck must offer you the grandeur of a plush retreat, the comfort of a homely setting, and timeless moments worth savoring. Think of scenarios that you love. Sharing cold beer with your closest friends or curling up with that special someone on a pleasant summer night. Or, early spring mornings where you want to catch the first rays of sunshine. All of them are possible on a deck.
Look at our fabulous, functional deck ideas and get inspired.
Read more: All you need to know about turning a deck into a sunroom
1. Let There Be Light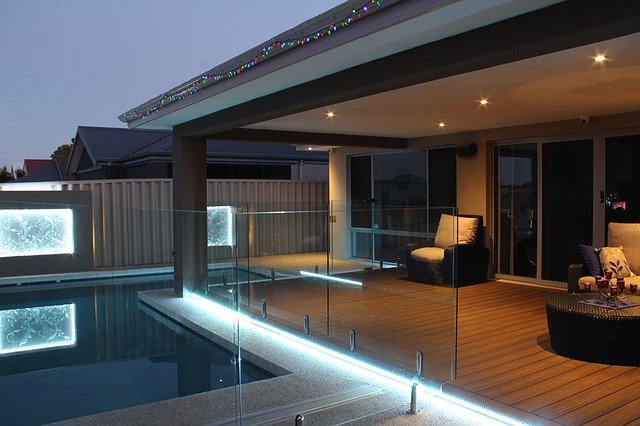 Want to transform your deck into the most relaxing and cozy experience? Light it up. But keep the lighting concealed for a chic and subtle look.The wooden floor and the mellow recessed lights will make your deck dazzle and how! Together, they will create the perfect mood (read romantic) and highlight the decor style. And, give your porch instant personality.
Read more: Five Ways to Maintain Your Wooden Deck Over Time
2. Unhindered View
If you're one of those lucky homeowners with a view to kill, we are jealous. You must make the most of it. Transform your deck area into a viewpoint where you'd love to spend most of your time. Build your decking a little out and provide a dramatic overlook to the landscape below. Keep the decor minimalistic. Throw in a couple of wooden chairs and let the deck railing be as simple as possible. Nothing should obstruct your view.
Take a look at these 5 Tech-Savvy Essentials for the Ultimate Outdoor Entertaining Area
3. Pops Of Natural Colors
A lot can be packed into a small outdoor space. Construct a wooden deck and elevate it a bit to give it an independent structure. Make it come alive with natural greenery and splattering of floral colors. Plants in pots around the periphery, freestanding metal furniture, and an earthy table-top vase help make even a small deck look like an eye-candy.
4. A Cool Splash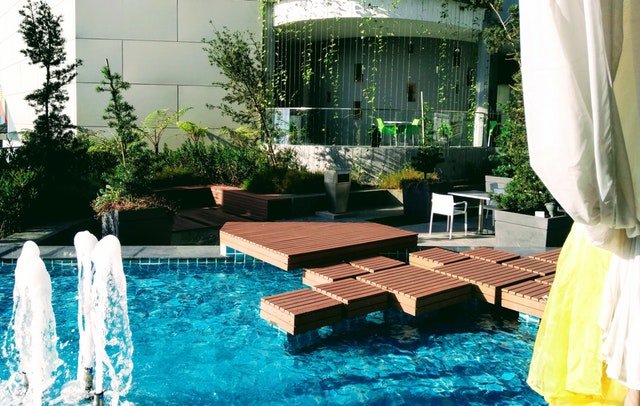 We simply love this deck idea. The wooden flooring is structured to give way to a multi leveled deck that extends right down to the swimming pool. Doesn't the design make the deck look like an exotic mini island where you can bask in the sun with a cocktail in hand. What say?
Read more: 8 Above Ground Pool Decks to Make Your Yard Look Beautiful
5. Clad In White
Go for the classic all-white decor for your deck. It never goes out of style. White garden furniture, a pristine backdrop with tall windows, and lots of plants around. Opt for rocking chairs for a super relaxing time. Trust us, you would love to de-stress here with a cuppa. Right from the morning tea to a night cap.
6. Luxurious Chilling Zone
Nothing beats having a Jacuzzi on your deck. Yep, you read right. A Jacuzzi! Install the hot tub right in the middle of your wooden deck and know what luxury is. Two loungers and some built-in seating complete the look. The hydrotherapy will soothe your senses and the view will pleasure your soul. The band Eurythmics knew what they were talking about when they sang, Sweet dreams are made of this. Who am I to disagree…
7. Fiery Porch
Why should you only want to go to your deck during summer evenings or spring mornings? A wintery ambience is perfect too. Here, a polished stone floor gives way to a permanent fire pit. Light up the fire and cozy up with your partner. You can't ask for a better romantic night out. And, during summers, the pit can be covered to double up as a table for your plates and glasses. A practical solution which has high aesthetic value.
8. Barbecued Gatherings
If you love to host parties and entertain guests often, we have the ultimate deck design idea for you. An ideal porch for a social homeowner would have extra seating arrangement along with a movable barbecue grill. All this, right in the middle of a grassy lawn, on a raised wooden platform. The steps leading to the deck would give the area an exclusivity. And yes, please don't forget the garden umbrellas.
9. Staycation Venue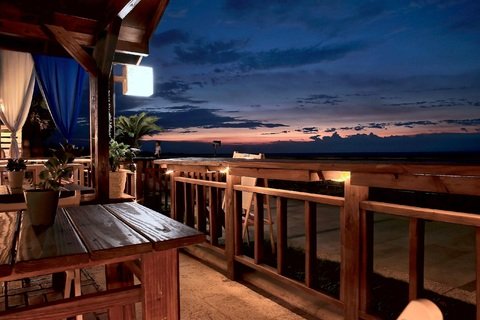 Want to have a relaxing experience atop your deck? Give it a vacation vibe. If you like the oceans, give your outdoor porch a coastal look with potted palm and dim lighting. If you like it nice and easy, throw in some rattan furniture with a seagrass rug. Basically, live all your fantasies through the decor of your deck. The experience will be therapeutic as well as gratifying.
Read more: A Guide to Easy and Cozy Balcony Decoration Ideas
10. Alice In Wooden Land
An arbor overhead gives a cozy, roomy vibe to a deck. The tall structure of wood uprights and cross beams provide an ideal support for a flowering vine — giving the area a garden-like look. Match the pergola with wooden flooring for a fairytale setting.
Final Thoughts
The calming effect of sitting on a beautiful deck is unparalleled. It does more than just make one feel happy; it soothes the soul on a deeper level. No wonder, we love creating an outdoor living space that we can enjoy.
Decks are the perfect solution to a relatively maintenance-free area of relaxation. If you don't have one yet, or are looking for some new deck ideas, this where your search ends. Our deck designs come in all shapes and sizes. Work towards one that is sure to appeal to your physical, emotional, and spiritual senses.
Read more: A Quick Guide To Decking Materials
10 Great Deck Ideas That Will Make You Stay Outdoors
was last modified:
May 20th, 2022
by
Recommended