There's nothing like magical and festive home décor to get you right into the Christmas spirit. After all, we all love to feel warm and cozy in our own dreamland this time of year. Still, you may find yourself short on ideas as the time for festivities gets closer. In case you need some inspiration for weaving some Christmas magic into your living room, take a look at the following Christmas living room ideas.
1. Add softness
Since you'll be spending a lot of the time together in your living room, watching Christmas movies and engaging in other festive activities, it's important that everyone feels cozy and comfy. With that in mind, you should definitely add some soft pillows and faux fur throws that will make this place a true lounging paradise.
2. A fiery spirit
Nothing beats the warmth and coziness of a fireplace during the Christmas season. However, if you don't have a fireplace in your home or simply don't want to use it, opt for candles. Winter and Christmas scented candles are a true delight this time of year. But, if you dread open flames in your living room, there's an alternative to this too – LED light candles!
3. Play with patterns and colors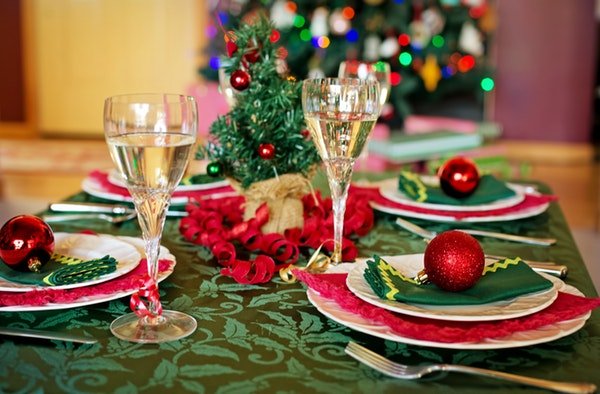 Tis the season to be jolly and what better way to express the merriment than with layering seasonal patterns and colors. After all, you have plenty of freedom when it comes to this fun aspect of decorating. You can use Christmas-themed tablecloths, sofa covers/throws, cushion covers, festive coasters and many other accessories that feature Christmas motifs and colors.
4. Hang your garlands
If your walls and shelves seem a bit bare, bring the holiday spirit in by hanging Christmas garlands that match your tree. Of course, the decorations on the garlands don't have to be exactly the same as the ones on the tree – unless you want them that way – but still try to match them well, so that the festive atmosphere is even dreamier. You can add fairy lights to your garlands as well.
Read more: Christmas Mantel Decorations
5. It's majesty the Christmas tree
Of course, your Christmas living room décor is incomplete without a Christmas tree. These days, there are plenty of tree styles on the market and you can find them in different sizes as well. Not to mention that you have the possibility to DIY your own unique tree. Whatever you decide to do, keep the overall look and feel of your living room in mind. This can help you decorate your tree in a way that will only contribute to the magic of it all, without color/style clashing.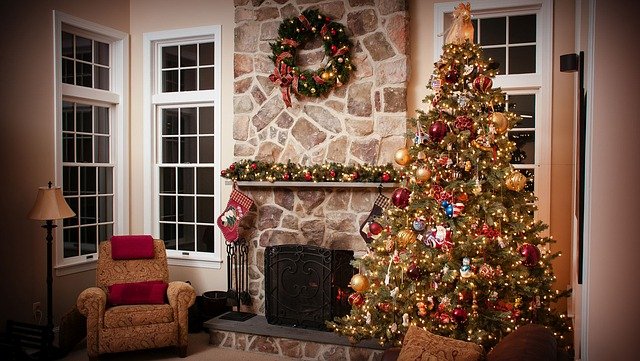 6. Want a modern look?
If you prefer modern home décor and you don't really want too many colors present but are still keen on enjoying the Christmas spirit, opt for a white and gold color scheme. You can create a true Scandinavian Christmas lounging area if you stick to these two colors in your festive decorating, without losing the modern touch of your usual décor.
7. Need more warmth?
In case you feel like you need more texture and warmth in your home, now may be the perfect time to look into your carpeting options. After all, it's no wonder that professional carpet installation in Sydney is most sought after during this time of year. Of course, you don't need to go with a really obvious Christmas theme for your carpet – simply opt for something that makes you feel warm and fuzzy on the inside.
8. Prepare your movies and music
This may not strictly be living room décor, but if you want to create a Christmas atmosphere, then you definitely need to find your favorite Christmas music and let the magical tunes fill out your lounging area. As you prepare all your Christmas movies as well, you'll find it easier to relax and enjoy the festivities since you won't have to look for them separately.
9. Play with the details
There are tons of different accessories and home décor trinkets available as Christmas approaches. Aside from the usual garlands, candles, lights and a tree, you also have the freedom to replace your usual accessories such as figurines and frames with ones that feature a Christmas theme. Snowmen, Little Santa Clauses, elves, reindeer, snowballs, red stockings, snowflakes, angels and plenty of other Christmas motifs can be found nowadays to make your home truly magnificent.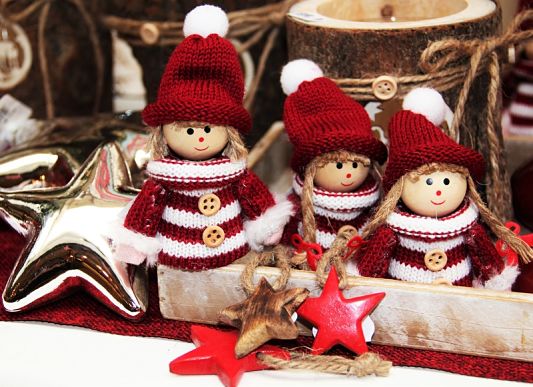 10. Let it glow
As mentioned, fairy lights are an essential detail when it comes to creating a Christmassy living room. However, you don't have to use the lights for your tree and garlands only. If you like the magical feel these lights create, feel free to play with them and use them whatever way you like. For example, you can place a whole string of your fairy lights in a transparent mason jar, thus creating an incredible holiday "lamp".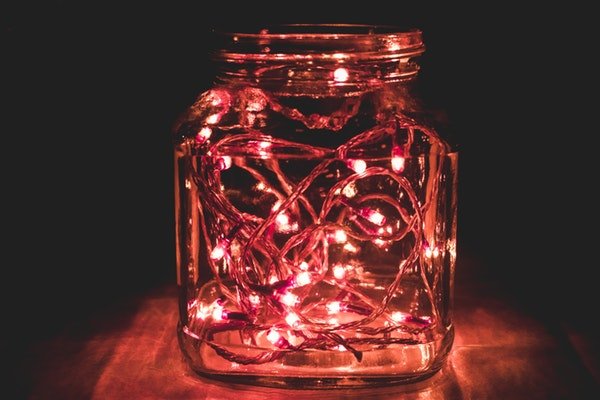 Of course, include your friends and family in your living room Christmas décor. This time of year is best spent in the company of your loved ones. Therefore, you can enjoy decorating with them or, if you want to take this task upon yourself only, keep them in mind when decorating, since the end result will be the perfect surprise for them all.
10 Ideas for a Festive Christmas Living Room Decor
was last modified:
May 6th, 2022
by
Recommended