Do you feel like you're not getting the desired vibe from your kitchen? Do you want to have a stylish and elegant kitchen without breaking the bank? In today's world, everything is possible! Check out these 10 best tricks to make your kitchen look expensive and give it a little remodel before the summer's over.
Declutter
Sure, fridges plastered with magnets, family photos, kids' drawings, and to-do lists might add personality to your kitchen, but it also makes it look a bit chaotic and untidy. There's nothing lux and expensive about having a messy kitchen, so try to say goodbye to those items and declutter your space. Can't part with your memories? Leave only a few favorite pieces or create a memory drawer to keep these things out of site.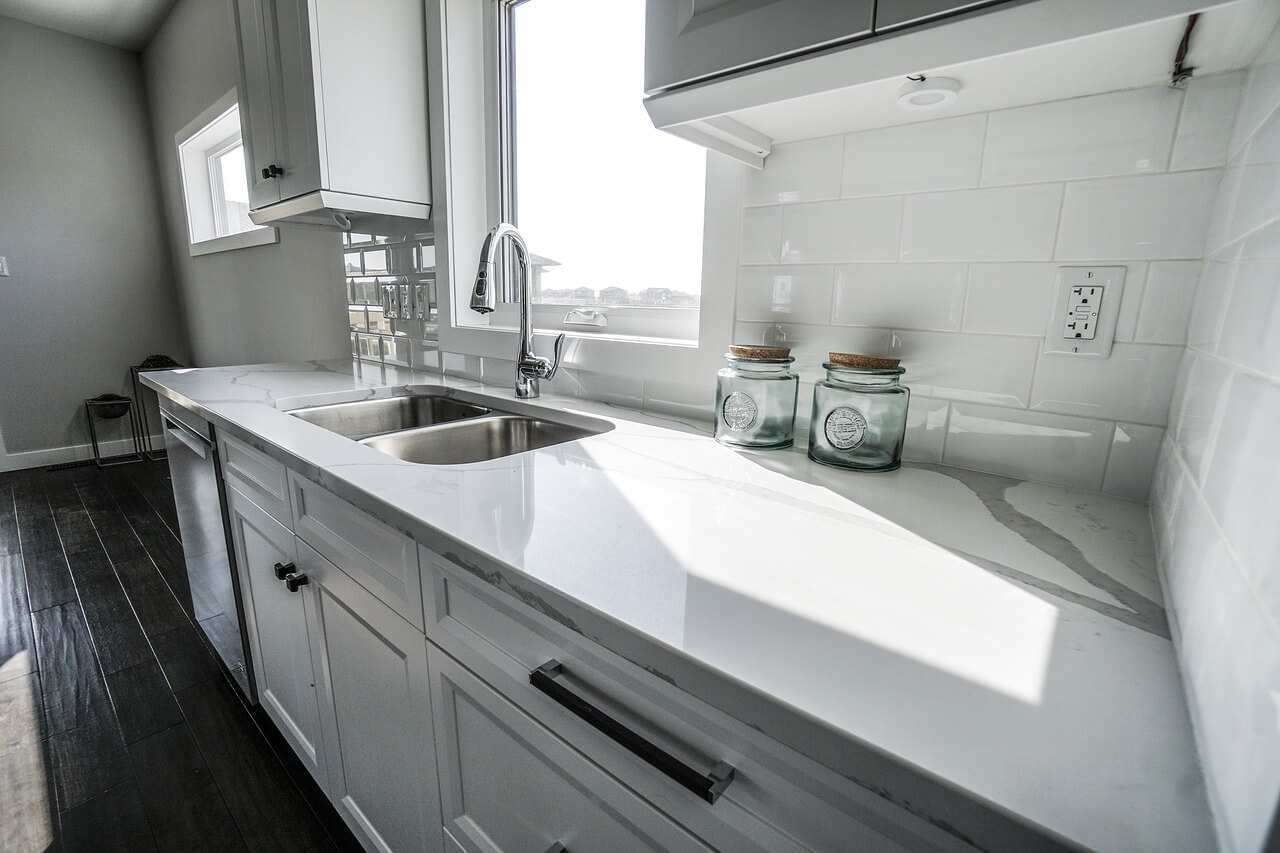 Employ your storage
Another thing that clutters your kitchen is those rarely used appliances and gadgets. Leave your coffee maker and toaster outside, by all means, but clear out some counter space by storing less used items in your cabinets. As soon as you create a clutter-free and clean space, it will instantly look more expensive and stylish!
Choose brighter colors
Unless you have a really big kitchen designed by professionals, your safest bet is to opt for brighter colors for your space. These light colors will reflect the light making your space look bigger and more comfortable. For instance, combining white cabinets with white walls will open up your kitchen, trick your eye into perceiving a larger space AND make it look very lux!
Freshen up your dinnerware
Little details can go a long way if you want to make your kitchen look expensive, elegant and stylish. Remember, no matter how well-designed your kitchen is, if you have ugly and damaged cutlery and dinnerware, it's all for nothing! However, items like gorgeous Wedgwood accessories will leave all your kitchen guests in awe! They offer everything from very minimalist bowls and plates to intricate and colorful tea sets and accent dinnerware (and much more!) Keep your prized items displayed as decoration but don't forget to use them as well. Once you take these out, you'll certainly impress your guests and give your dinner party a touch of pure luxury!
Boost the lighting
If you think your old kitchen fixtures are both boring and too dim, it's time for some lighting shopping! If you're into modern design, ditch those outdated boob lights for a stylish hanging pendant. On the other hand, if the classical look is more your jam, opt for a show-stopping chandelier for an instant touch of luxury (it will not look out of place in the kitchen, we promise). Some new lighting will not only elevate the look of your kitchen but also boost safety. You don't want to wield knives in a poorly lit space!
Opt for stainless steel finishes
For ages, stainless steel has been synonymous with luxury and good taste and the rule still applies. Can't afford new appliances? Coat your old ones in with a stainless steel finish that will not set you back too much money-wise, but definitely give your kitchen a high-end look!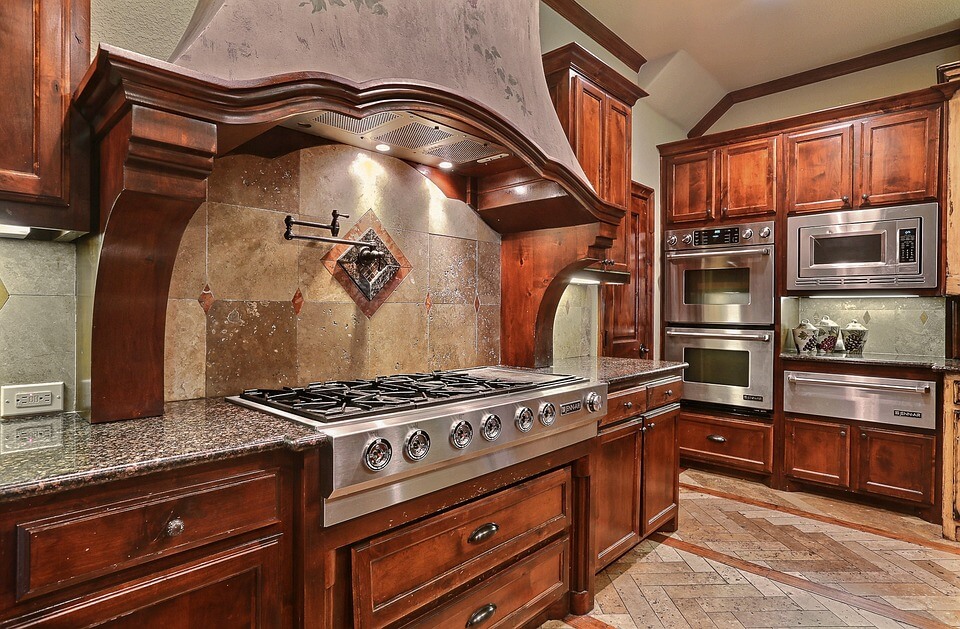 Replace old hardware
If you're looking for an easy, cheap and fast fix, replace your old hardware with something modern and chic. For instance, ditch those shabby drawer pulls and cabinet handles for sleek, stainless steel! Want to add some interest to the space? Use different hardware design from drawers and cabinets, just stay true to one finish for a coherent look!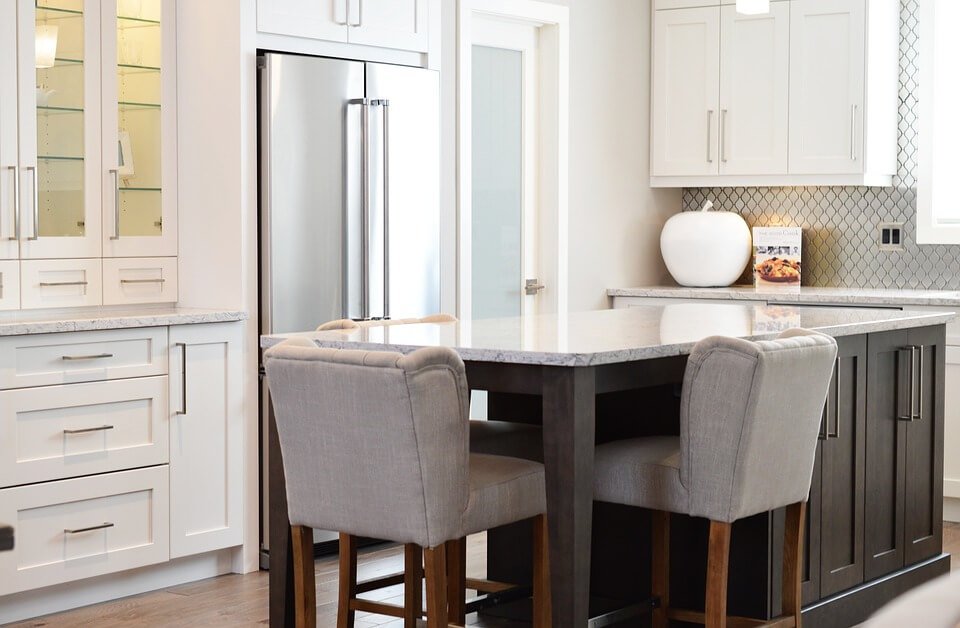 Invest in new fixtures
Another small but powerful detail is your faucet. Today, there are countless designs, sizes and finishes you can get from your faucet from stainless steel, motion-activated models to old-school, matte industrial ones, so why settle for your boring, old look? Instead, pick a more attention-seeking fixture to add a touch of class and luxury to your sink!
Read more: DIY kitchen sink installation tips know
Green up
A couple of potted plants are sometimes all you need to introduce to your kitchen in order to add a touch of freshness, class, and luxury. Even though they require very little money and care, it will instantly make it look like you've put a lot of effort into your décor.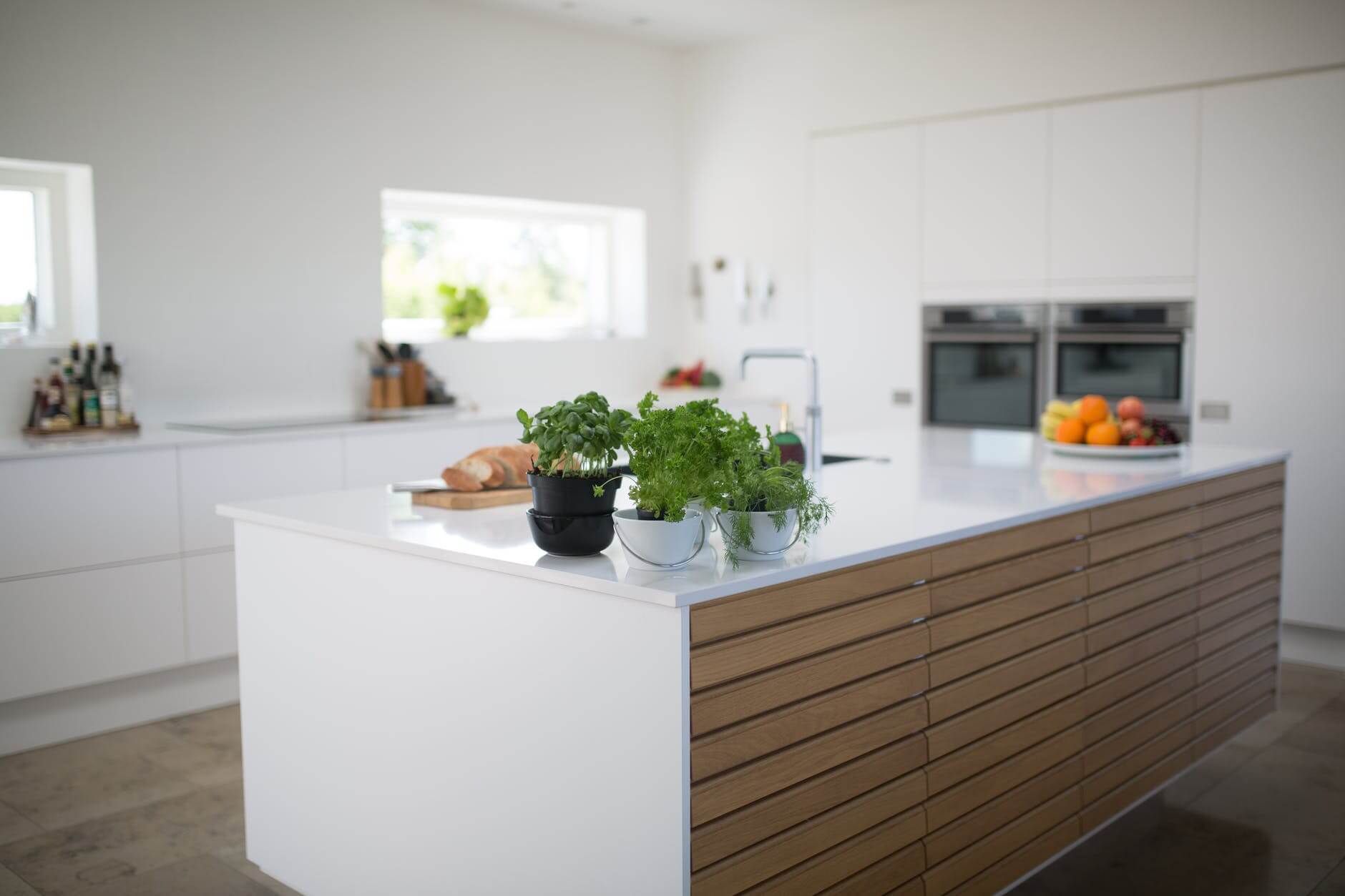 Add some art
Of course, you don't have to spend thousands of dollars on an original piece to art up your kitchen! A few stylish still-life paintings can really do miracles for your space. Want something more modern? Get an abstract piece with a hidden meaning which will definitely be a great conversation starter!
See, you don't have to pour all your savings into a kitchen remodel. A few smart tricks will turn your average kitchen into a 5-star food-prep area for only a fraction of your money!
10 Secret Tricks to Make Your Kitchen Look Expensive
was last modified:
May 18th, 2022
by
Recommended