Christmas is almost around the corner. And with it comes the tradition of decorating your home and outdoors with all sorts of creative displays and colors. The fireplace forms the focal point of your house, where you can showcase your unique style and taste. Come, add some glamour to your living space with these 13 lovely ideas for Christmas mantel decorations.
A Simple Color Palette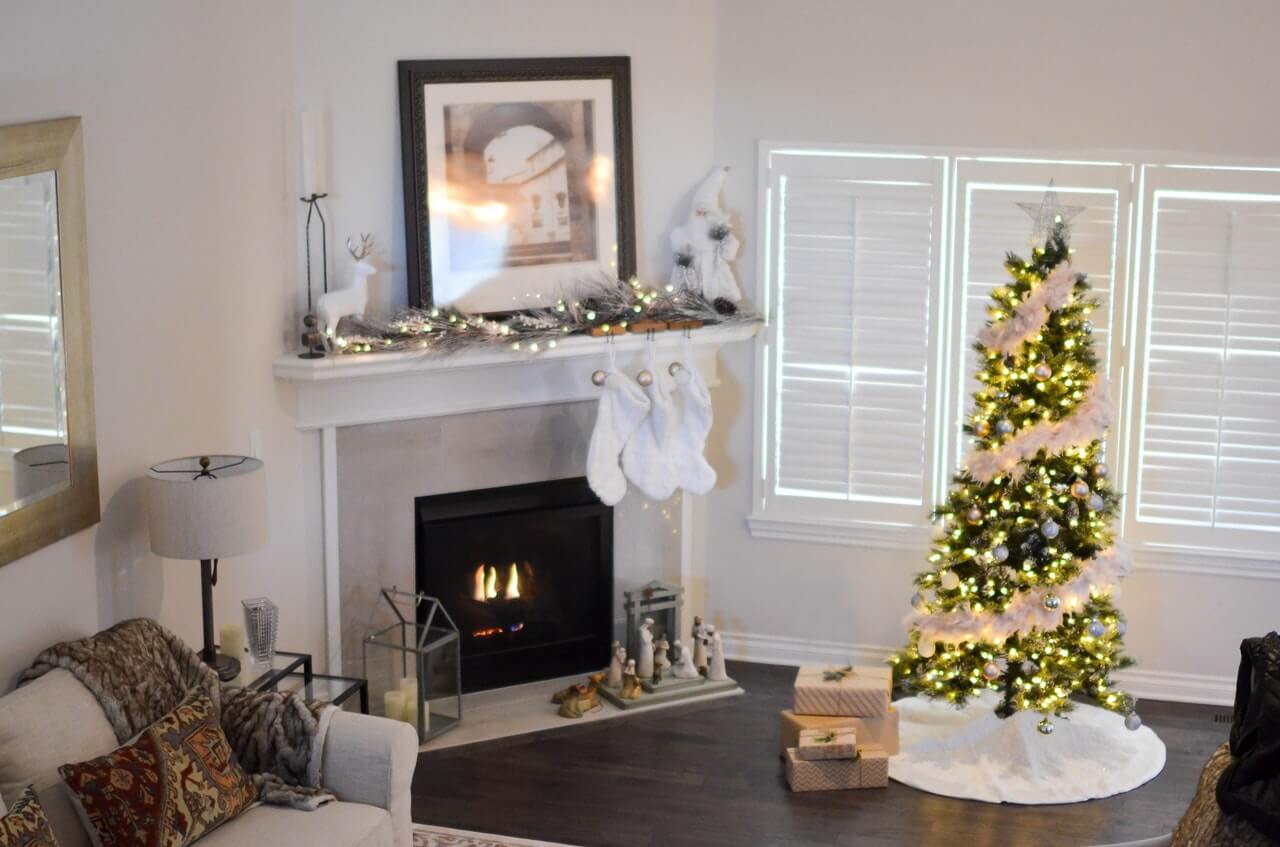 It's not necessary that all fireplace mantels should display stark, contrasting shades. What about some simple, light hues? Combine few colors such as white, silver, and gold and use them over your display of lights, gifts, stockings, and reindeer. The final outcome would be a gorgeous, festive mantel — expressing the frosty winter theme — just like the one shown above.
The Classic Red and Green Combination
You can never go wrong with the traditional Christmassy red and green colors. Cut out some old sweaters and make them into cute stockings. Add in a store-bought Christmas tree to echo with the already existing shades. Pops of striking, holly red and deep, emerald green in gifts, candles, wreaths, and poinsettia flowers perfectly highlight the holiday season. This no-fuss and cheery display will surely usher in the festive spirit.

Look at these Gorgeous Fireplace Christmas Decorations for You!
Playing with Symmetry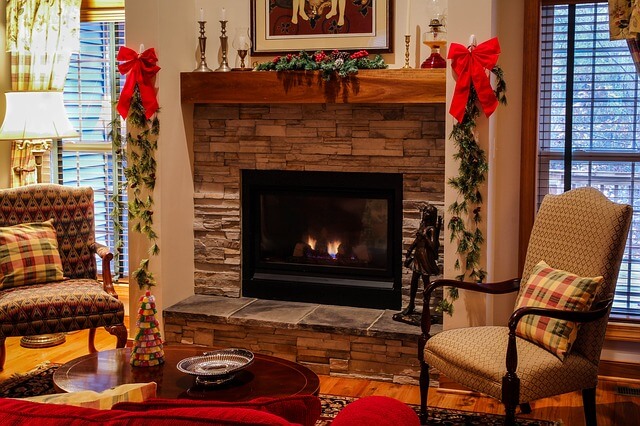 Do you own several assorted pieces that can be displayed on the mantle? Then go for organizing them symmetrically. This will give a neat look without any clutter. Another way to go about this is the mirrored look. Note how in the above idea for Christmas mantel decorations, each artifact mirrors the other. Even the chairs!
What about Christmas living room decor? Take a look at our guide!
Bright Lanterns
Bright lanterns, painted in striking shades can also be placed as part of your Christmas decorations on the mantel. They not only add pretty pops of colors but reflect the festive vibes of the holiday season. Put in some candles or pine cones, along with some greens and you are ready!
How To Find The Right Holiday Decor For Your Home's Style? Let's find out!
Adding a Touch of Nature
Another holiday decorating tip is to accentuate your fireplace area with touches of nature. Highlight the season's simple joys by re-creating a free-flowing look with natural materials such as pine cuttings. White tulips in vases, a Christmas tree from pine stems, pine leaves and cones, and votive candles blend together to create this masterpiece as shown above.
A Bit of Glitter Always Works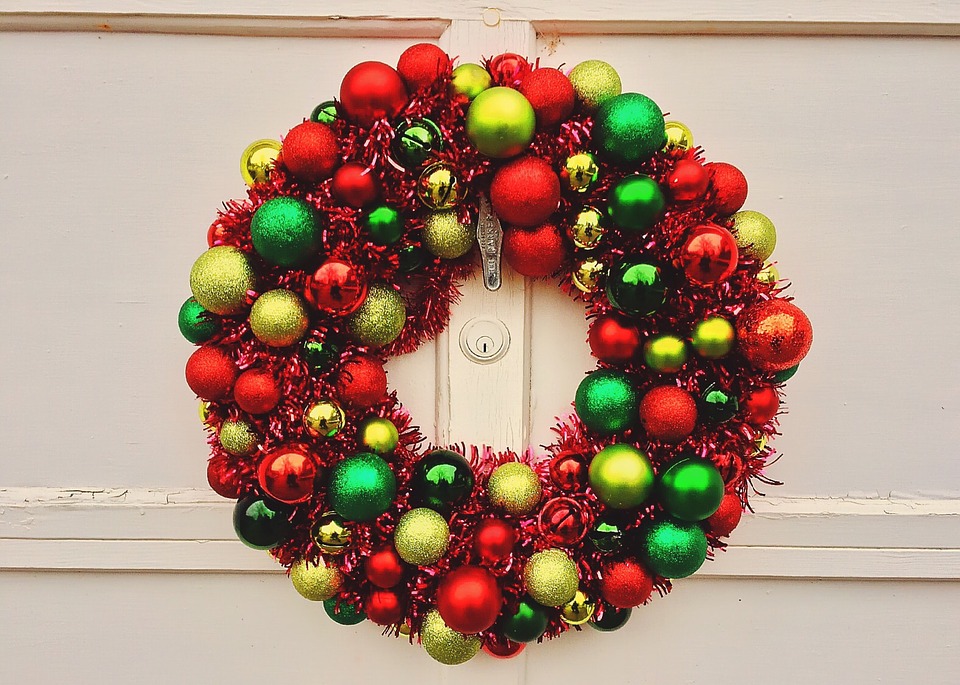 Glitter always looks so beautiful! Buy some glass ornaments in various colors and coat them with spray-on glue. Layer them with tinsel glitter. Fix them over a wreath and place it on your mantel.
Getting Creative with Stockings
Allow your Christmas mantel decorations to complement pretty stockings. Extend the color coding from the socks to the mantel for a cohesive look. Check out the complete display above. Red patterns over white stockings perfectly go with bright red and white flowers in matching vases, along with presents wrapped in similar gift boxes and ribbons.
Sophisticated and Minimal
If you are a fan of sophistication, then we suggest you this display idea for your holiday mantel decor. Place a feathery green garland over your fireplace. Nestle small pine cones alongside the garland for a natural, woodsy look. Mini pine trees and candles with matching accents complete the picture. Add in a reindeer and a mirror above the mantle in complementing tones. Perfect, right?
Candy Jars
If you have kids or you are a fan of sweet candies, fill several simple apothecary jars with your favorite treats. Place them on your mantel and add some fun elements to your festive decorations!
Traditional Bows & Ribbons
Another traditional yet popular idea for your Christmas mantel decorations is the classic red bows and ribbons. Fix the bow at the bottom of a green wreath and hang it directly above the center of the mantel. Complement it with red ribbons, fixed over alternating points alongside a green garland — across the mantel.
Empty Fireplace? Not a Problem!
Transform your empty fireplace into a holiday focal point by stacking your hearth with beautifully wrapped gift packages. Allow the foils and ribbons to complement each other. Stick in some handmade gift tags to bring in a homely feel. The top of the mantel can be kept simple with rows of lighted candles in transparent holders. Add a finishing touch by hanging a garland above.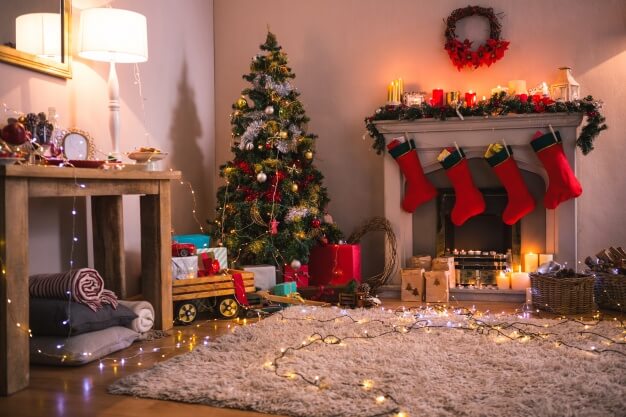 Christmas photo created by awesomecontent – www.freepik.com
Check out the alternate arrangement above. An empty fireplace is decorated with a pretty potted plant that aptly defines the Christmas spirit. A Santa at the side along with his reindeer completes the picture, with neatly arranged decorative pieces at the top of the mantle.
Read more: Best Christmas gifts for home
Bringing in the Feel of Home
If you are an art lover yourself, let your creativity do the talking. Decorate your mantel with homemade ornaments. Customized stockings — made from sweaters and embroidered with the names of your family members — make this display truly personal. Neatly arranged pine leaves with cones and ornaments in between add a Christmassy feel. To complete the picture, add in a homemade bow for a finishing touch.
Playing with Candles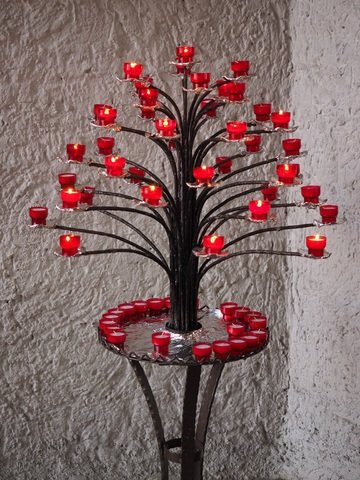 Photo by Pxhere
Tall candles in gold, red, and silver holders can be placed along the mantel in varying heights. Add dainty tealights and fairy lights for some extra glow and glitz.

Everyone loves sparkle and glitter to light up their homes during Christmas. A beautifully decorated fireplace serves the purpose of acting as a welcoming area for guests, family, and even Santa! The mantel is the focal point of your interior — just like the star in your Christmas tree.

Bring in all the basic elements such as flowers, photos of family members, fruits, wreaths, pine cones, leaves, branches, ornaments, or candles in your Christmas mantel decorations. Do not miss out on the stockings for that added cozy feeling. Go through the above ideas and convert your living space into a festive area for everyone to celebrate in. Use your creativity and try to incorporate decorative ideas that reflect your style, hobby, and spirit. Merry Christmas!
Have A Cozy Christmas By Following These 7 Pro Tips
13 Lovely Ideas for Your Christmas Mantel Decorations
was last modified:
December 16th, 2022
by
Recommended