The 3 Biggest Moving Mistakes (and How to Avoid Them)
As you set off to a new destination with new adventures, the process of moving can be a very exciting one. It can also be rather intimidating and overwhelming. Before you're able to settle into your beautiful new home and explore your new neighborhood, you'll surely have a long to-do list consisting of packing, rentals, and calls to utility providers. Sometimes, knowing what not to do instead can simplify the process and organize your scrambled brain. These moving mistakes can become detrimental when they get in the way of your moving mojo, but by knowing how to avoid them you'll be ready for an easy, breezy moving day.
You haven't cleaned out your closets
Even if you're not a self-described packrat, you probably have quite a collection of objects and memorabilia tucked away into storage nooks and crannies. When it took a significant amount of time to amass all of your worldly goods, it can be difficult to part with them. However, your beloved treasure trove of books, knick-knacks, clothing, and kitchen tools can turn into a formidable obstacle when it comes time to move. All of these things take time and money to pack. The more objects you have, the more boxes and packing tape you'll need. The more boxes you have, the longer you'll have to pay for the movers to complete the job.
Read more: Deep clean home before moving in
Avoiding memorabilia mania:
Before you start packing, schedule in two or three days to do a thorough cleansing of your home. Go through each room and identify the items you haven't used or even thought about in the last year or two. If the items are still in good condition, bring them to your local shelter or donation center so that they don't end up in a landfill. For those old electronics that are lying around, look up a local electronics recycling facility or see if there is a community event to which you bring your unwanted laptops, cell phones, and televisions. If you're having trouble parting with a sentimental item, take a picture of it and say a fond farewell before putting it in the donation pile. Someone else will make good use of it and you'll be free from clutter by the end of the process.
You forgot to take inventory
You've successfully purged yourself of all of the things you no longer need and now you can pack up your downsized collection. After carefully wrapping everything in bubble wrap and evenly distributing your items so no single box is too heavy, you look proudly at your array of boxes and realize that you have no idea what is inside any of them. Not only will this make unpacking and organizing a bigger challenge than usual, you now have no way to keep track of your things and ensure that it all makes it to your new home successfully.
Avoiding boxed-up chaos: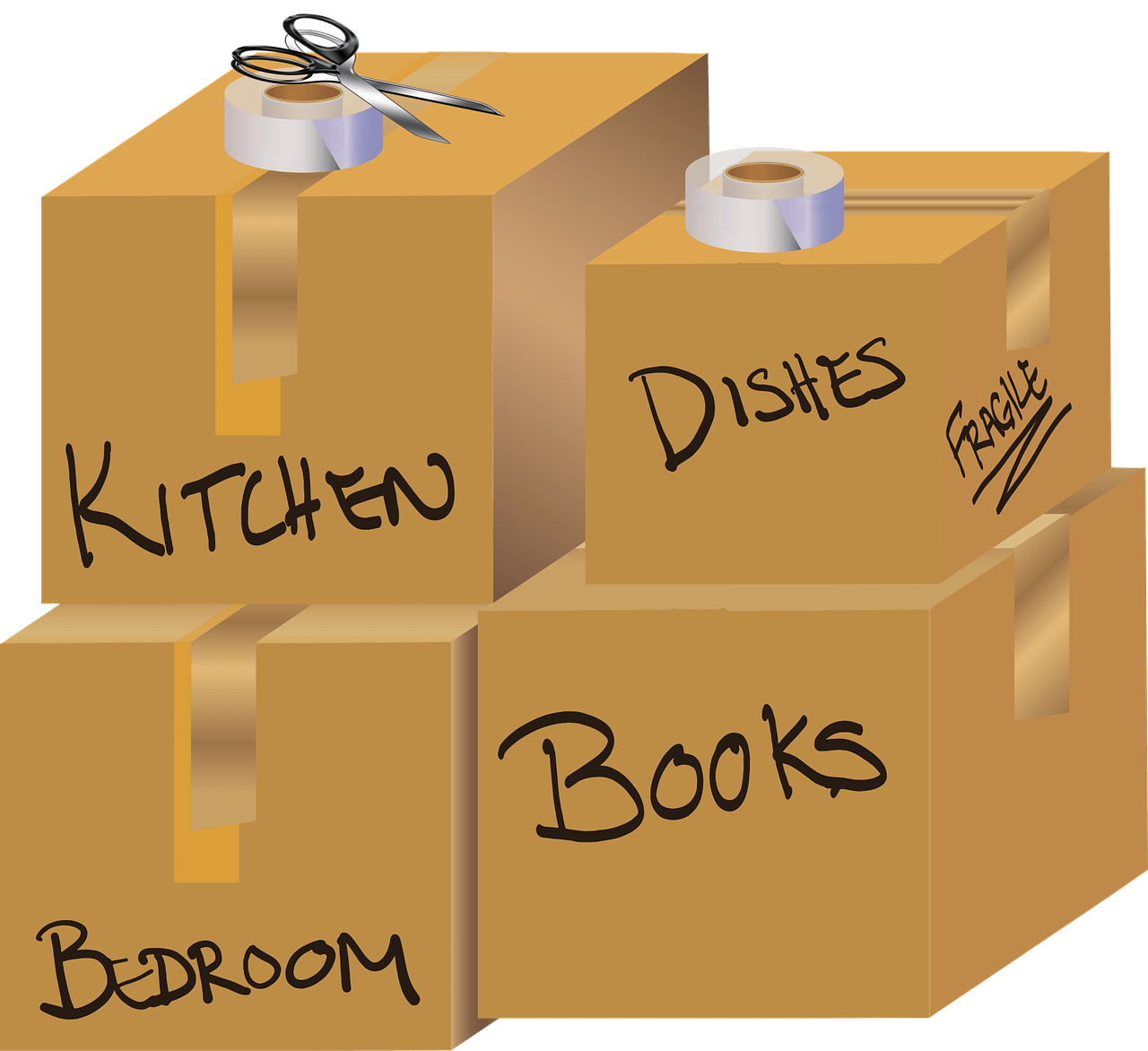 Pixabay
To keep track of all of your objects you will need an effective organizational scheme that starts with the very first box you pack. Make a list of what you put inside each box. Once you finish with a box, number it and label it with its contents and what room it will be going in. Write the corresponding number on your master list By having the information on a list as well as a brief description on the boxes themselves, you'll be well-informed of what each box contains no matter what stage of the moving process you are in. There are also smartphone apps that can help you stay on top of your packing inventory. No matter which method you use, you'll ensure that the movers don't leave any box behind and you will save yourself time when you're ready to unpack in your new home.
Read more: Valet unpacking problems can solve new homeowners
You didn't pack an overnight bag
After creating an inventory list that accounts for every item you own and labeling each box within an inch of its life, you're feeling pretty great about your organizational prowess. It's time to spend the first night in your new home when you realize that your toothbrush is at the very bottom of "Box 3: Bathroom" and you have no energy to dig it out. All of the other things you need to get through the night are also packed in various boxes now spread out in the rooms of your house. With the moving feat that you just accomplished, you don't want to rummage through every neatly packed box and make your night longer than it needs to be.
Read more: Aesthetics when moving in together
Avoiding the first-night disaster:
As you box up the rest of your home, pack a suitcase or duffel bag that will have everything you need for the first few nights. Your overnight bag will likely resemble one that you would bring to a hotel, but with some specific unpacking tools as well. For your personal use, be sure to pack your pajamas, linens, toothbrush, toothpaste, toiletries, medicine, clothes for the next day, snacks, water bottles, laptop, and phone charger into your overnight bag. You'll want to include a pair of scissors, a screwdriver, a hammer, and nails as well to have handy when you start unpacking and putting everything in its place. If you have a pet, make sure to pack the food they'll need so that you're not scrambling when it's time for their dinner.
Approximately 43 million Americans move every year, and each one of those millions goes through this same stress. While some moves can take a turn for the worse, you can make sure your move goes smoothly when you take the steps to avoid the common pitfalls. Take a deep breath, put on your organizational cap, and get to packing.
Read more: Smart Renovation Tips Before Moving Into A New Home
The 3 Biggest Moving Mistakes (and How to Avoid Them)
was last modified:
August 26th, 2022
by
Recommended