When we talk about garden plans, most people outright say that they want to turn it into an oasis. However, they seldom take a moment to think about all the things that such a notion entails. For instance, an oasis is not just a lush green place but also a safe space, shielded from all the dangers that the outside world brings. Even though your own neighborhood is nowhere near as hostile, you might still want to take this idea of safety a bit further. The easiest way to do so is by expanding your backyard privacy. Here are a few ways for you to do so.
Go with the privacy hedge
The first and probably the most obvious solution to this particular problem is for you to plant a privacy hedge fence. Not only will this create a natural barrier between your garden and the outside world but also give your backyard more scenery. Apart from this, it gives your backyard more sound insulation, which also plays a huge role when it comes to your privacy. The downside of this option is that a hedge requires a lot of maintenance. Moreover, you have to constantly prune it and wait for it to take the desired form.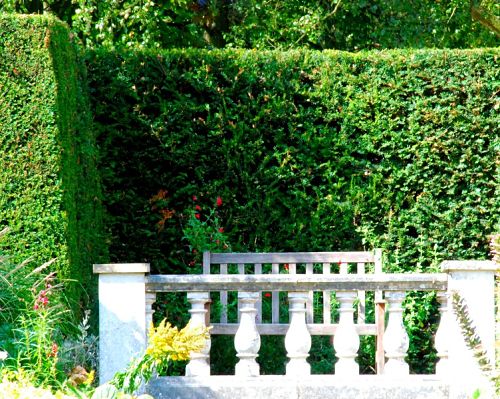 Pxhere
As an alternative, you can go with a faux hedge and avoid all of these troubles. Here, you get a chance to choose the exact shape, height, and texture of the hedge you want. The downside of this particular solution, however, is the fact that you will be forced to pay a bit more.
Best plants for a privacy hedge are:
Forsythia
Boxwood
Photinia
Oleander
Juniper
Common Laurel
Yew
Winter Jasmine
Beech
Drapes and trellis
Another thing you need to keep in mind is the fact that you don't necessarily have to shut off your entire backyard in order to create this effect. If you have an outside deck, a patio, a gazebo or some other seating area, you might improve the overall privacy of the place by simply shielding it from view with some drapes or trellis with plants on them. The advantage that this creates is that it requires you to cover a much smaller area, while it improves the visual effect that your backyard creates as a whole.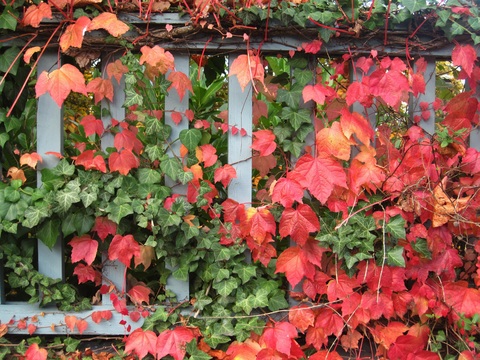 Pixabay
Here, you need some hanging planters, not unlike those you would hang on the walls indoors. You can go from using real pots to improvising with old jars or even woven pot holders. The key thing is that you choose the option that will fit the 'interior' of your seating area.
Read more: DIY Garden Screen from Wood Blinds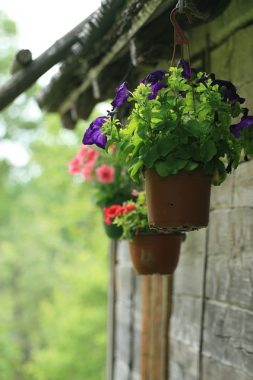 Pixabay
Using shade sails
Finally, you need to keep in mind that due to the fact that your garden is on the floor level, a fence or a hedge may not protect you from the view of the neighbors from higher floors. The best way to protect yourself from this is with a shade sail. While some people go with a parasol as a low-cost alternative, the price of high-end commercial shade sails shouldn't be too much for your decoration budget. Not only will this give you more privacy but it will also protect you from rain and sunrays.
Apart from these three suggestions, there are many other ideas you might want to try out, like a pergola or a fence. What sets the above-listed three methods apart are the simplicity of the project and the overall visual value they add to your backyard. Another one of their winning traits is that you won't be forced to choose, seeing as how each of them contributes to a single aspect of your backyard's privacy. In other words, it can be used to create a holistic privacy system in your backyard.
Read more: Easy and Affordable Solutions for That Backyard Flip
3 Stylish Ways to Achieve More Backyard Privacy
was last modified:
May 17th, 2022
by
Recommended