4 Reasons why a Home Inspection is Necessary
You're finally moving. You're buying that beautiful home in your favorite neighborhood along the Chicago lakefront. The home with the huge fireplace, the rooftop deck, the swimming pool and even a master suite the size of, perhaps, your old Chicago apartment. You are about to become a homeowner and it feels great! But there are a few things you must take care of before signing on the dotted line. A thorough home inspection for starters!
Buying a home is a major step in life. Other than the money you put into your new home, it is basically a decision that stays with you for a huge part of your life. You might raise a family in this new home. This home is the place where your kids will grow up and where you'll spend your retired days. But whatever the scenario, your home must be inspected to make sure that you're not taking any risks or causing any harm to family members. And a home inspection is your first step. So, why do you need one?
An inspection, although seemingly complicated, can be performed by a highly trained and qualified professional and, in fact, will not take more than a few hours. And this pre-purchase inspection is the one way for you to avoid numerous future problems.
Save yourself some money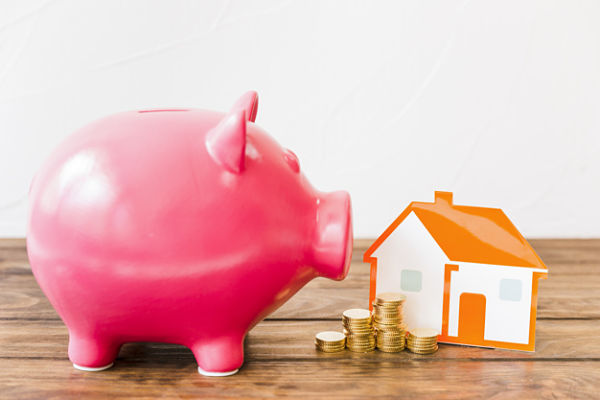 You may have finally recovered from years of a bad credit score and now you're ready to make your first home purchase. If so, you are likely going to want to save every penny you can. Home inspections vary in cost but a good measure would be to expect to pay about $500 for an inspection of the home you'll be purchasing. That might seem like a large chunk of money, but those who skip on those expenses might realize that in a couple of years, it was actually worth every penny.
During a home inspection, you might spot many harmful issues. For example, mold infestations, the release of carbon monoxide, illegal building issues, etc. By having an inspection prior to purchasing, you can avoid finding issues at a later date that would be needing repair in the future. You can get those solved before things get out of hand and cost far too much money. This affordable home inspection can prevent you from spending a ton of money at a later date.
Helps in negotiations
You don't ever own your home until the money exchanges hands, or should we say bank accounts. You might have put in an offer on the home prior to an inspection, but that doesn't mean you signed a contract or have actually become the owner of the home. And this is a good thing.
In many cases, a home inspection will reveal numerous flaws and fix-ups needed. Once you have the inspection, you or your real estate agent should negotiate repairs and price cuts from your seller. So how do you do this? Well, the first step is to have a clear and concise conversation with the seller and his or her real estate agent. If you have discovered major problems during your inspection, then bring this information to them in a casual and understanding manner. Sellers do NOT want to deal with buyers who are overstepping their boundaries. Once you work with the seller and make it clear what you might want fixed or repaired, let them know that you'd like to see those repairs reflected in the final terms and contract. If they refuse to add them, you might consider asking them to remove the cost of repair for the listing price.
Just remember, be considerate of the seller and his or her goals and objectives. If you expect every inch of an old home to feel like new construction, then you might not have a great deal of success in negotiation for repairs. But if you spot clear issues during your inspection, in most cases, the seller will not have an issue making the repair before closing.
Seller repairs might be a possibility
Not only can you use an inspection as a negotiation for a lower price, but you can also use the inspection as a means to garner a few seller repairs prior to your move in. It's commonplace for buyers to put clauses in their contract that requires the seller to make update and changes deemed necessary from the inspection. If the seller isn't willing to make these changes and adjustments, then you can likely find a way for the seller to remove the costs from the total purchase price — saving you even more money upfront.
A solid understanding of the condition and overall quality of your home will give you unlimited power in negotiations for repairs made by the seller.
Safety must come first
The home inspection is a major chance for you as a prospective buyer to truly investigate each and every area of the home you're potentially going to purchase. Here are some safety issues that you might uncover during the inspection: improper electrical wiring, plumbing and leakage issues, water heater failure, roofing complications from extreme weather, window repairs that are necessary, heating system failures, exterior damage, fan ventilation problems, fireplace and chimney failures and more.
As you can see, there are many issues that can cause safety problems in your new home and these should be uncovered prior to purchasing. A truly qualified home inspection team can help you find these issues and help you ensure that the seller repairs the damages or problems prior to selling the home. Don't miss out on your opportunity to have a thorough inspection before you purchase.
Read more: Home Appraisal Vs Inspection: What Are the Major Differences?
4 Reasons why a Home Inspection is Necessary
was last modified:
May 18th, 2022
by
Recommended