The outdoor entertaining season will soon be upon us, and you may be one of the many who dream of creating the perfect outdoor space for having friends and family over.
Whether your back garden is large enough that you need to work with landscape contractors or is more on the modest side of the spectrum, with the right tips and tricks you can design a space that is ready and waiting for unforgettable memories to transpire.
If that sounds like how you envision your upcoming months, here are five dos and don'ts for creating an entertaining-ready outdoor space.
1. Don't forget the food and drink logistics.
There is nothing more necessary for a gathering than food and drink, and this is true whether you are hosting indoors or outdoors. However, when preparing your outdoor space for months of entertaining, you have to consider a few additional things.
First of all, do you have space to have a grill set up outside? What about a pizza oven? Or, are you going to have to cook the food inside and bring it outdoors?
If the latter is the case, do you have room for a table or will guests eat while standing up? Maybe you have space for an outdoor bar cart or an entire outdoor kitchen in your back garden, or perhaps your patio is slightly more on the modest-sized side.
Whatever the case may be, you need to have a plan of action for preparing, presenting, consuming and cleaning up both food and drink.
2. Do provide comfortable, shady areas.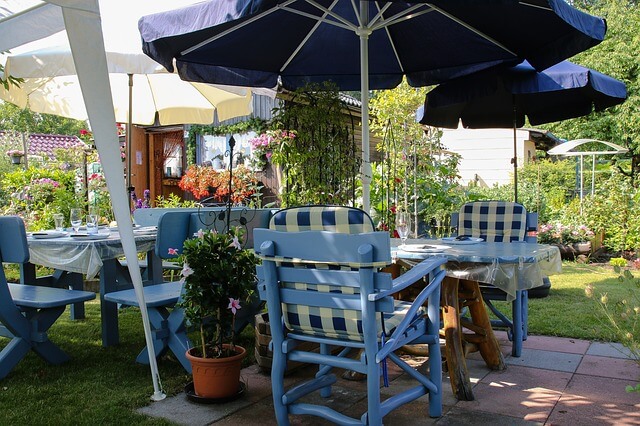 Pixabay
While you will always welcome good weather for an outdoor soiree, you do have to consider areas that guests can take a respite from the sun; otherwise, they will end up feeling hot and bothered. Plus, not only does sun cause skin damage; but, it can also spoil the food you prepare (see #1!).
How you provide a comfortable, shady area is going to be primarily determined by the type of outdoor space you possess. That may mean one sizeable outdoor umbrella spread out over several seats and tables. It may look like a table positioned underneath a large tree or several chairs placed in shaded areas with scattered beach umbrellas around.
You may also opt to have a pergola, patio umbrella or a garden parasol installed. Whichever way you decide to do it, providing shaded areas is essential for keeping your guests protected from the elements so they can also have fun.
3.  Don't overlook the importance of furniture and accessories.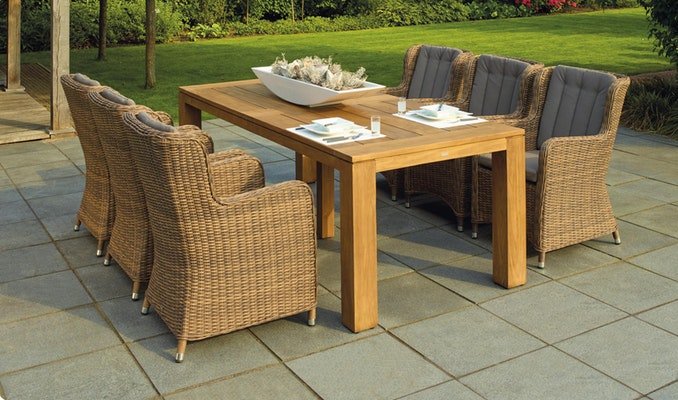 Details are incredibly important to all aspects of your home, so don't overlook them when creating your outdoor space.
Depending on how much you have previously decorated this area, you may need to buy chairs, tables and accessories. You may also just want to supplement a few new smaller fixtures for the upcoming season, or a rearranging may be all that is required.
If you are looking to purchase new furniture, make sure to get all-weather patio furniture that can endure various weather conditions, ensuring the fabrics can withstand rain or sun.
However, before you go out and buy new pieces, take stock of what you already have and remember that, when necessary, you can bring out additional furniture from indoors for an afternoon or evening get-together.
Outdoor throw cushions, seat pads on timber chairs, and scattered bean bags are other ways to add seating on a budget.
Opt to throw down a rug to create a new layer of visual interest and warmth and to help protect your outdoor space from both people and animal's feet.
For smaller details, candles are always pleasant for nighttime events, and you can collect vintage jars or pots for a quirky way to hold cutlery or drinks.
4.  Do consider lighting.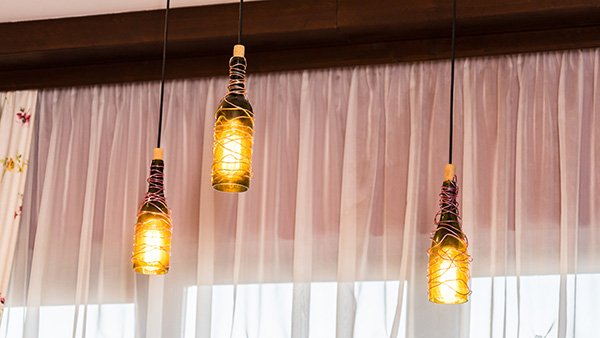 Ambience is what transforms a good entertaining area into an unforgettable one. Lighting is the most powerful way to create an atmosphere, and luckily it can be easy and cost-friendly to do.
Hang up bistro lights, string lights, lanterns, or cafe lights to illuminate your outdoor area with a warm glow. Choose LED lights and bulbs for an environmentally- and budget-friendly option.
If guests have to climb any stairs or walk a bit to reach your outdoor area, consider investing in some pathway lighting.
5. Don't let the bugs ruin your event.
There is no getting around the fact that bugs are going to be present outside (it is their home, too!). However, there are some steps you can take to decrease the chance of bugs ruining your day or evening.
Make sure to:
Keep all food and beverages in sealed coolers and containers.
Immediately clean trash or spills.
Serve food and drinks indoors, eat and entertain outdoors.
Decorate your outdoor area with citronella candles.
Have insect repellents on hand for guests to use.
In fact, in addition to offering insect repellent, think about creating a pre-packed basket with items such as sunscreen, aloe ointments, and deodorant spray. This little touch will be highly appreciated and will ensure your guests feel as comfortable as possible.
What about you? How are you preparing your outdoor spaces for parties, BBQ get-togethers and the like? Let us know your own tips and tricks in the comment box below!
5 Do's and Don'ts for Creating a Party-ready Outdoor Space
was last modified:
May 17th, 2022
by
Recommended