With spring finally here, it's time to start thinking about your landscaping design. Whether you're sprucing up an existing design or starting from scratch, it's easy to make mistakes along the way that can cost you big time. So to help you achieve your greatest landscaping dreams with ease, this article is going to discuss a few landscaping flaws to avoid this spring.
Not Having a Plan in Place
One of the biggest mistakes that can ruin landscaping is starting without having a plan first. While it may seem a little silly to make a plan for your landscape, it's an important step to help make sure you get what you want in the end. So to avoid this, you should plan out almost every aspect of your landscape design. While it's okay to not strictly stick to your plan and make changes along the way, it's a good idea to start with some sort of structure. Without some sort of plan in place, you can risk running into major issues with design and space. If you have too much or too little in your space, this will then throw off the flow of your garden area. It's also important to think about things like the climate you live in and what kind of wildlife you have around, as both of these things will affect which plants you should choose. So before you get started, make sure you at least plan out where you want to dig, what kinds of plants or foliage you want, and certain colors you want to include. From there, you're set to start buying materials and digging spots for your new plants.
Read more: 10 Practical ideas for low maintenance landscaping
Over or Under-Doing It
This one kind of goes hand-in-hand with having a plan. Many homeowners make the mistake of either overdoing it or under-doing it when it comes to their landscape design. Garden areas should be abundant with flowers, plants, and other foliage. However, there is a fine line that shouldn't be crossed when it comes to the amount of landscaping in one area. On one hand, there are homeowners who go a little crazy and try to cram way to much stuff into one area. This can overwhelm those who are viewing the landscaping and can also leave a hefty dent in your bank account. But on the other hand, there are homeowners who go too simple with their landscape design. Having one or two trees planted in your yard isn't going to have much of an effect on the area. Because of this, it's important to find the right mixture between having a lavish display while keeping it tasteful and classy.
Neglecting Maintenance
Unfortunately, once the landscaping is complete, that isn't where your job ends. Failing to keep up with landscape maintenance can cause your beautiful outdoor area to turn into an overgrown, scary looking mess. This is why keeping up with maintenance is so important. From hedge trimming, to weeding, to tree care, there are multiple tasks you'll be faced with when it comes to keeping up with your landscaping. With that in mind, it's important to know you're prepared to handle this task. When planning your landscape area, it's important to think about what kind of maintenance you'll be able to handle. If you want hedges completely surrounding your yard, it's important to remember you'll have to continuously trim them to keep them looking nice. Overall, don't bite off more than you can chew or you'll be left with a landscape you can't maintain.
Read more: Land clearing to fully utilize a property
Forgetting to Do Your Research
When it comes to deciding what to plant in your outdoor area, it's important to thoroughly research your options. One of the main factors you should consider is which seasons your desired plants and shrubs thrive in. If you pick flowers and shrubs that all bloom in the spring or summer, your landscape will look bland and bare the remainder of the year. It's also important to know which flowers bloom in the sun and which require a little shade. These are important things to know in order to figure out where in your outdoor area you're going to plant your greens.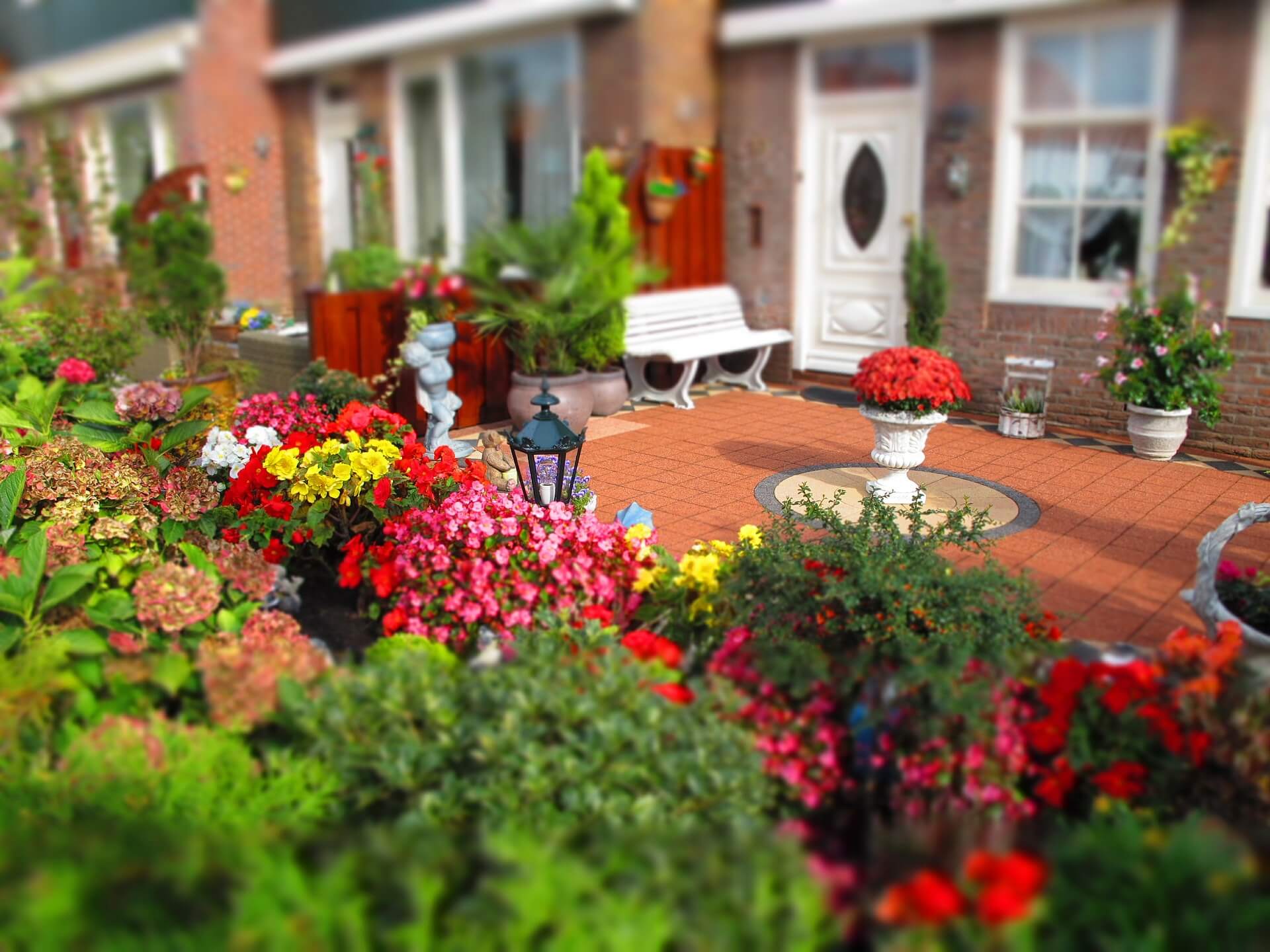 If you fail to learn more about the kinds of plants and foliage you want in your yard, you may end up killing them shortly after they're planted. So to avoid this, you should talk to your local garden experts and get advice on which types of plants will do well in your soil, what kind of care they're going to require, and any other vital information to know before you get planting.
Ignoring Your Home's Architecture
Many people forget to think about how their landscaping is going to look in relation to their home. While this isn't necessarily a priority, it's something to keep in mind. For example, if you have low-sitting windows, you may not want to choose tall, full trees to plant right in front of said windows. And if you have a long, empty space against the side of your house, you may not want to put short, sparse plants there.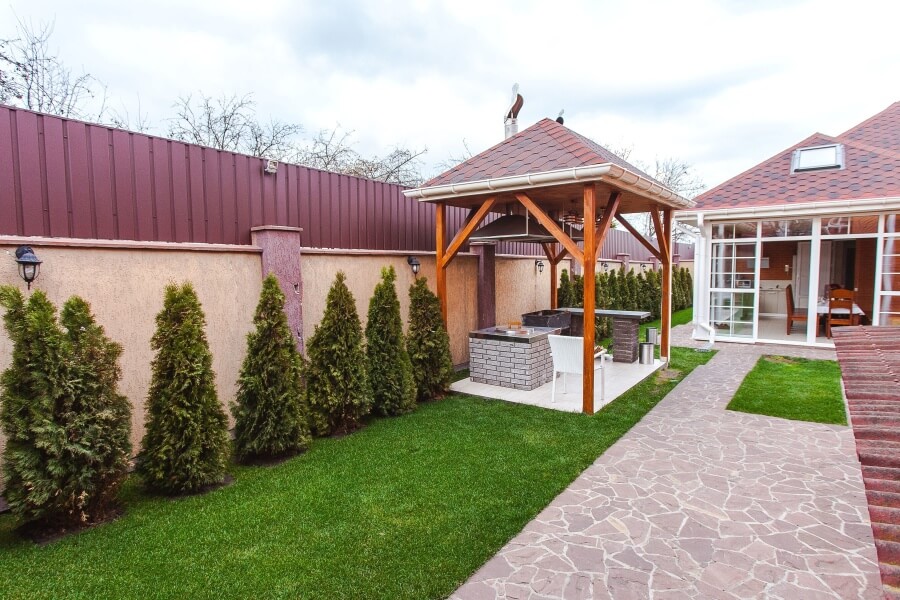 Your landscaping doesn't have to be planned solely around your home but it should complement the existing structure. In doing this, you'll be able to ensure that both your home and landscaping look well together. This is also important in terms of maintenance. If you have a shed that you keep all of your gardening tools in, make sure your landscape design allows for easy access to the shed as well as everything that needs attending to. Overall, it's important to think about the bigger picture rather than just the landscaping itself.
Landscaping is not an easy task. It takes a lot of planning, research, and time to think up and execute the perfect landscape. So to avoid wasting time and money on a poor landscape design, remember to make a detailed plan, consider maintenance and other factors that will affect how well your plants thrive in your yard and think about how many different elements you want in one area. If you follow these tips you and your green thumb are sure to be off to a great start.
Read more: Six Tips for Sustainable Landscaping
5 Fatal Landscaping Flaws that Could Be Costing You Several Dollars
was last modified:
March 24th, 2022
by
Recommended