The space that you have at your place is quite limited, and to transform it into your dream home you need to be architecturally creative to ensure you get all the rooms you desire for in your house. The reason to save space is straightforward, right?
All the methods are directly dependent on the architectural design and interiors of your house because such modifications require the experts to create a blueprint before breaking any walls. Another factor that goes into play is plumbing. You cannot break your kids' bathroom wall to make a passage for the guest room because it might have the drainage pipes behind it.
Careful planning is a must!
The experts go through the original structure of the place, and then design a structure that can accommodate everything you desire for. You should communicate your requirements really well to ensure all that to be designed into the final one.
Space Saving Ideas
The following is a list of rooms that can be combined to save space in your dream house:
1. Kids' room bathroom and guest room bathroom
Do you have enough space at your place for two individual bathrooms for your kids' room as well as your guest room? If you are about to make or renovate the whole space, then why not build a single bathroom between the two bedrooms, and each of the two rooms can have a door to access it. Just think how much space can be saved or how large the room can be with this little redesign. You must be wondering about its feasibility, but first ask this once from yourself: how often do the guests arrive for a long stay? And this will let you know if it's a good idea or not.
2. Garage and store
What would you choose between a garage and a store if you don't have enough space for both of them? Difficult to decide, ain't it? But why do you want to choose? If you hire an experienced architect and interior designer, then he will tell you how to combine them both. You can either separate the two with a curtain or merely design it in a way where the storage space takes up the corners, while you can park your car in the middle with ease. The professional can even leave some space for your little workshop where you can enjoy your hobby every day.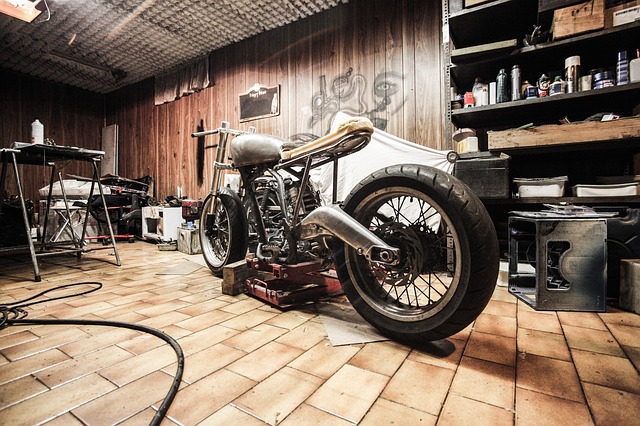 Pixabay
3. Kitchen and dining room
Most of the people already incorporate a dining table in their kitchen area, but that's not the right way to do it. If you are redesigning, then the expert can design a dining room in a way where the kitchen looks like an open kitchen inside the dining room, instead of the opposite. It does not steal away the aesthetic appeal of the room, and also makes it convenient for you to serve your loved ones with ease.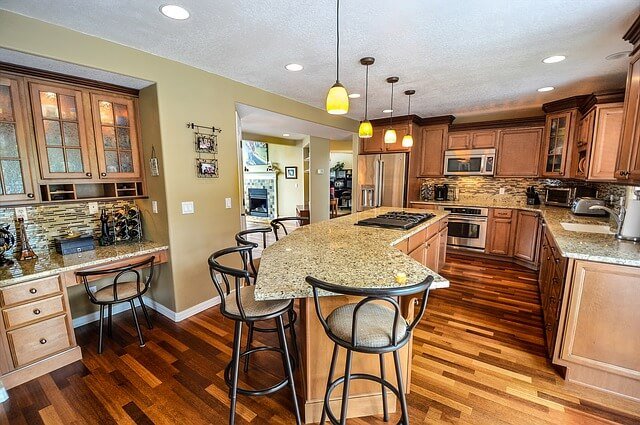 Pixabay
4. Living room and leisure room
Do you wish to relax in your leisure room every day after returning from a tiring day at the office? A couple of beers, plasma screen and some barcaloungers can really make it a place to be at, right? But do you have enough space for a leisure room and a living room? Obviously not! What you can do is design the area to look cazh, where the living room couch can be accommodated with your favorite barcaloungers, and you're good to go. You can also add other features like paintings and electric fireplace, etcetera to give it a more living room feel. This space can be used by your loved ones for get-togethers or as a leisure room for you and your friends.
5. Living room bathroom and guest/kids' room bathroom
As already mentioned above, the kids can use a common bathroom, and this can save substantial space in your house. So if you are not planning to build a guest room, or remodeling the kids' room, then you can make the guest or the kids' bathroom common with the living room one. By this way, you can increase the size of your living room without manipulating with the size of the kids' or guest room. It is a very innovative method of saving space.
Save Space With Style
Such creative designs are also economically beneficial for you because you don't have to spend on additional features, like extra sanitary fittings, couches or dining tables. You may have to hire the best to ensure creativity, but that will be worth it. It will take less time to do the interiors of the whole place, less time to remodel it, but just a little extra time to design the structure innovatively. You obviously cannot put a price on experts that can make your dream home a reality. When you are remodeling your dream house, you can also secure it from unwanted guests and disasters by installing modern security systems, fire & smoke alarms and security grilles & fences, etcetera, just like your office space.
5 Rooms That Can Be Conveniently Combined To Save Space
was last modified:
May 17th, 2022
by
Recommended