6 Best Home Additions To Help You Relax
Do you feel relaxed in your own home? Take a look around your house and see if you're really at peace inside it. If not, then you have a real problem in your hands. It's imperative that your home helps you relax in every way it can. Wouldn't you like to take a load off after every busy day at work? Wouldn't want your home to be the only sanctuary in the whole wide world that would give you peace and quiet? Even though your house is your living space, it won't automatically be the best place to relax in. At times, you'd have to work hard in transforming your place into a real home.
There are so many ways in which you can better relax in your own home. One such is to add a nice feature that can further help you find serenity within the confines of your house. But what are they exactly? To help you out, here are some of the best home add-ons to induce relaxation.
Porch Swing
When renovating your home, why not start with the outside? If you want an exterior add-on that can instantly help you relax even before you go inside the house, then install a nice porch swing. Remember sleeping in your crib or in your mom's arms as she cradles you? A porch swing can induce the same soothing motion that's just as relaxing. This add-on is also the perfect sanctuary outside the house wherein you can gather your thoughts and meditate. Just add a few cushions, pillows, and some thick blankets to achieve maximum comfort. Additionally, porch swings are classic old-school features, so installing one for your own home gives it a more rustic and vintage vibe.
Little Gardens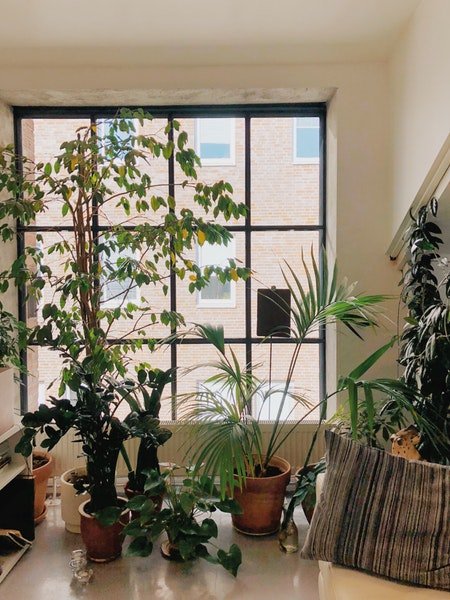 Gardens help anyone relax, but they don't have to be exclusive to the outside. Various spaces in your home can be easily transformed into indoor gardens. Whether it's an entire room, down the hall, or even just a small space in the corner, strategically placing plants will add some much-needed color and will brighten up the home. Plants actually have various ways in helping you relax, from their flora's aromatherapy to the oxygen they emanate. There's also a number of houseplants you can choose from, including decorative hanging plants, sweet succulents, and Japanese Bonsai trees for a more exotic touch. Wherever you choose to place your indoor garden, however, make sure there are enough windows for them to get a lot of sunlight.
Read more: Low light indoor plants
Yoga Space
Yoga is arguably the most relaxing exercise you can do to stay fit, healthy, as well as calm and collected. You stretch your body to various poses to ease off the tensions while meditate as you breathe in and breathe out. You'll also have an easier time to do it as you'll only need a mat and some peace and quiet for a proper yoga session. At any time of the day, you can transform any part of your home into a yoga space. Lay down some mats, light a few scented candles, turn on some soothing music and pose your troubles away. Since yoga is also one of the best activities to do right before sleeping, you can even install the yoga space right inside your bedroom.
Home Gazebo
As frivolous as home gazebos might seem, they're also quite effective in helping people relax. This enclosed space, situated at a distance from your main house, can be transformed into anything your heart desires. For example, a resort-style gazebo can be turned into a mini spa, complete with a hot tub and/or a sauna. A solarus hut, on the other hand, can easily be transformed into a mini bar for soirees and dinner parties. The possibilities are endless, and having this fun little add-on right by your home can help give you some peace of mind. Furthermore, the types of home gazebos available today instantly beautify any backyard with its classically rustic wooden finishes and symmetric architectural designs.
Massage Room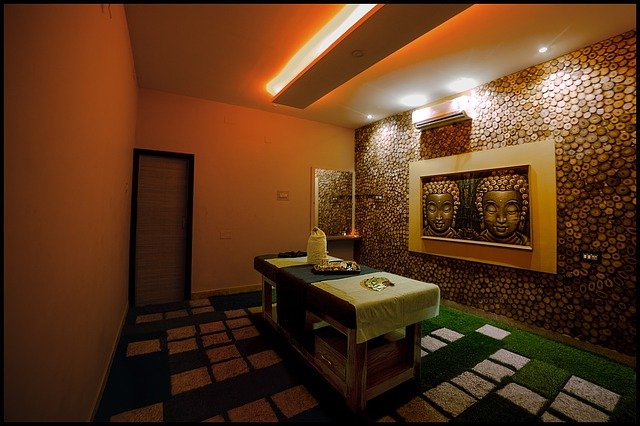 Practically the most common way to relax is to get a message. When you're full of stress and anxiety, your body will be filled with loads of tensions. Massages will ease them out and help your body achieve maximum comfort, which often leads to the mind. However, getting massages can get quite pricey, especially the ones offered in five-star luxury resorts, hotels, and spas. A silver lining to this is to install a massage room in your house. All the amenities that a luxury spa offers can easily be set up inside your home. A massage table, scented candles, soothing aromatic oils, and peaceful music are all that anyone needs for a relaxing massage room. And if you can't afford a masseur, a good massage chair is a suitable alternative.
Read more:  Things To Consider When Planning A Home Addition
Music Hall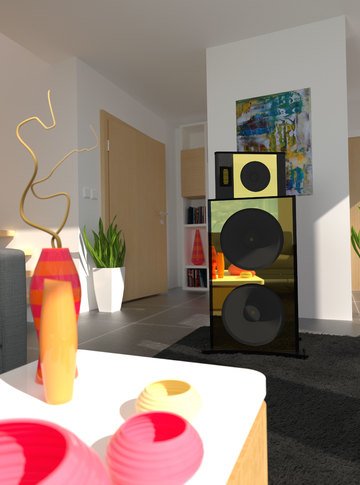 Photo by pxhere
Entertainment rooms are common nowadays. At times, people have even set up practically their own cinemas inside their houses. While still relaxing, these aren't necessarily the most peaceful rooms to have. Instead of focusing on getting that wide-screen TV or accumulating the best blockbuster movies, why not replace this sort of entertainment system with a nice music room? A CD player, or if you're feeling classic, a working turntable, and a few CD's and records are enough to help anyone relax. Whatever genre of music you prefer, you can blast it on full volume without necessarily disturbing the other people in the house, as well as your neighbors. A music room is also a great place for meditation, which is something you normally can't do while a movie is playing.
There are so many add-ons you can install in your home to help you feel relaxed. Some of these might seem a bit too luxurious, but if you explore the opportunities further, you might find that they're not as costly as they seem. If adding any or even all the features in this list will help you feel more peaceful, go for them. Your house should be your own relaxation haven, and if it isn't one now, then you better start installing these add-ons. Else, it might just be better to simply move.
Read more: Tranquility japanese style bathroom
6 Best Home Additions To Help You Relax
was last modified:
May 18th, 2022
by
Recommended