6 Jaw-Dropping Pinterest Decorating Ideas
When it comes to home decor, there are no limits of ideas and creative tips to help make your home look amazing. Pinterest is a gold mine when it comes to different home decoration ideas. In fact, there are so many, that it can be hard to sift through. Below is a short list of six different Pinterest decorating ideas to spruce up your home, and they have all been compiled in place for easy access.
Greenery is Key
There is nothing more finishing and homey than adding a green plant to decorate. Joanna Gaines is known for her use of plants in different homes. By adding plants, you also create oxygen inside the home and add touches of the outdoors inside. If you suffer from allergies, you can always find faux greenery to place in pots around your home. These might be easier to upkeep from some people.
There is a wide variety of plants to choose from that can make your home look incredible. Ivy can create a fairy-tale aesthetic that will grow along walls or furniture without getting out of hand. Aloe plants also serve a purpose in the kitchen, aiding with burns and bringing color into the room like this pin. These are just two examples of the many plants you can implement to spruce up your home decorations.
Fireplace Consoles
One interesting decoration idea is a piece of furniture. Fireplace media console is both functional and gorgeous. By combining the ability to store DVDs, a TV, and various other things, you can keep your entertainment all in one place without looking crowded. Another great function of the fireplace is the gas heater with gas flames that provide heat and the cozy feeling of a warm fire. This fireplace console pin below shows the beauty of having an electric fireplace.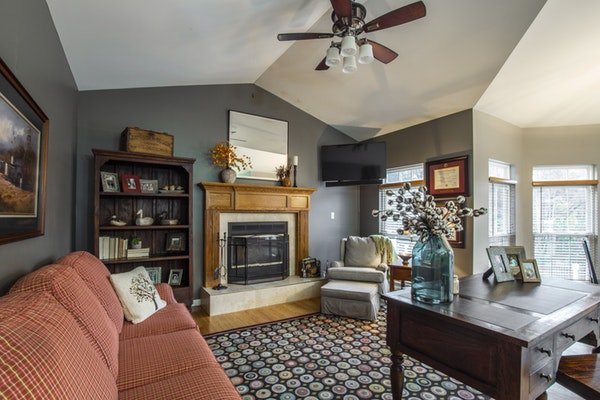 These fireplaces with media storage are a great way to bring a sense of comfort and coziness into your living area, where you might entertain guests as well. They come in a variety of styles, sizes, and colors to give you the options you need to create a space as unique as you are. Check out these top-rated electric fireplace styles to fit your budget and your design needs.
Dark Cabinets
It hasn't been long since designer couple Tarek and Christina El Moussa renovated their home. One of the biggest design elements they added was something that you can mimic easily. Dark cabinets have been making their way into the spotlight for quite some time now. Placed in a room with lots of natural light and lighter walls and countertops, dark cabinets make a statement that is both bold and classic.
With a little paint and time, you can recover your cabinets to match this beautiful idea. Pinterest is full of dark cabinet, countertop, and wall color combinations that are sure to help you find the perfect one for your home. This creative touch is a great way to draw the eye to the kitchen and create a beautiful atmosphere like this kitchen pin.
Bring in the Textiles
Rugs and bedding are perhaps one of the most underrated design ideas that can bring a new feel to your home. They bring life and comfort to your home, and they can also create the feeling of high quality. If you choose to bring out the color in your room, find a colorful rug to break up the monotony of your flooring. See how this idea from Pinterest shows the beauty of a simple, colorful rug?
In the bedroom, it's best to choose a neutral set of beddings that can match any splashes of color or paint color scheme. However, some people like to choose colorful bedding with neutral curtains. With this design idea, you are free to be as creative, bold, or safe as you want. Kukun has a few great design tips, putting a focus on textiles and where to save and spend during home renovations.
Add Some Color
Perhaps the best way to bring life into your home decorations is by adding little pops of color throughout your home. Try using colorful vases filled with greenery, or you can use colorful picture frames to highlight those gorgeous black and white photos. Throw pillows are another way to add little pops of color here and there. Pinterest has many ideas for adding pops of color to a room just like this pink and gray schemed pin shows.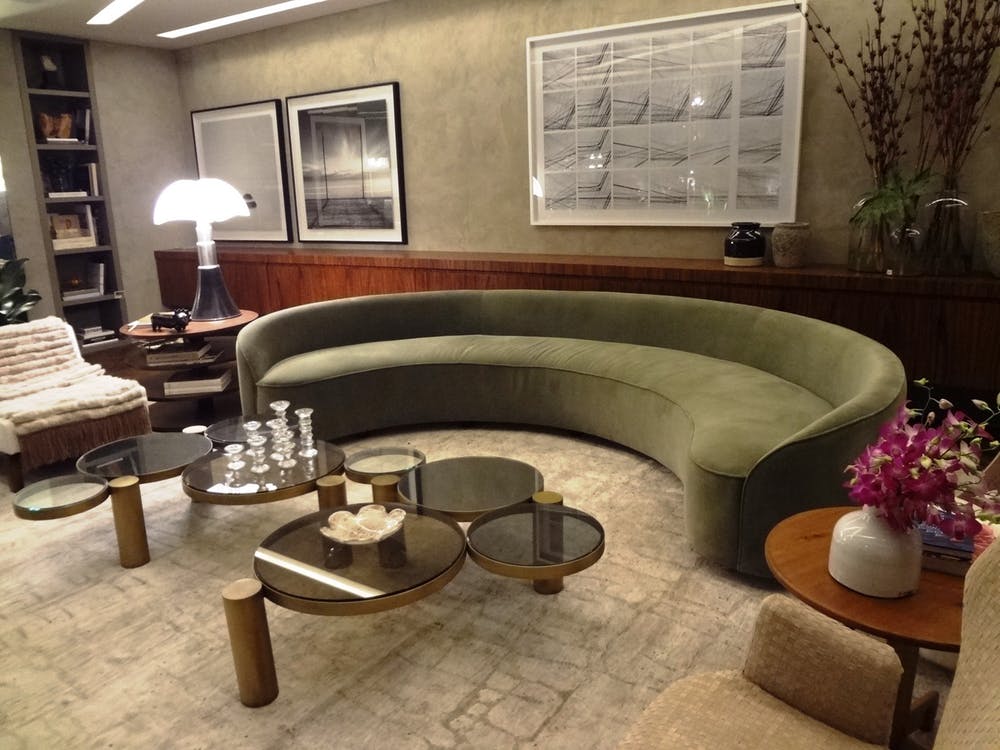 When considering color, you should remember that too much of anything is bad. It's the same with colors. Only use coordinating colors to create a beautiful effect, but only use a few splashes of color here and there to draw the eye. Since there are many small decoration pieces you can use to add color, it's up to your discretion how you incorporate this bright and bold trend.
Talk About Weathered Wood
You have probably seen reclaimed wood often, especially on HGTV where the design ideas are endless. Weathered wood is a great way to incorporate a vintage or rustic feel into your home without costing you too much money. Luckily, you can use reclaimed wood in every room of the house to provide a difference in texture.
Reclaimed wood also comes in different colors and types depending on the species of tree the wood came from. With this in mind, you can do a little research to find the best-weathered wood to spruce up your home. If you can't find any weathered wood, there are plenty of DIY tips on how to weather new wood to get the same look. Check out this cute pin for your entryway.
Read more: Wood countertops
Conclusion
Home decor ideas are everywhere, and each idea is great for giving your home a little life and beauty at the same time. The possibilities are endless. Pinterest is full of great ideas to give you that perfect magazine cover style home. If you are looking for a few great ways to incorporate different design ideas into your home, look no further. The six ideas above are made to help you spruce up your home in easy and quick ways.
READ MORE: Simple apartment decor: How to decorate your rental
6 Jaw-Dropping Pinterest Decorating Ideas
was last modified:
April 25th, 2022
by
Recommended