6 Modern and Chic Home Office Ideas You Should Try
With the rise of the internet, it's now easier than ever before to work and earn money from home. However, not all home offices are made equal and making sure that you're comfortable in your working environment is essential for productivity. One of the greatest advantages of working from home is that you gain more control over your work environment than you could ever dream of getting working at an office. We recommend making your home office a modern and chic place you're happy to go to every day earn your living. So enhance your office, your productivity, and ultimately your life by employing one or more of our modern and chic home office ideas.
Get Organized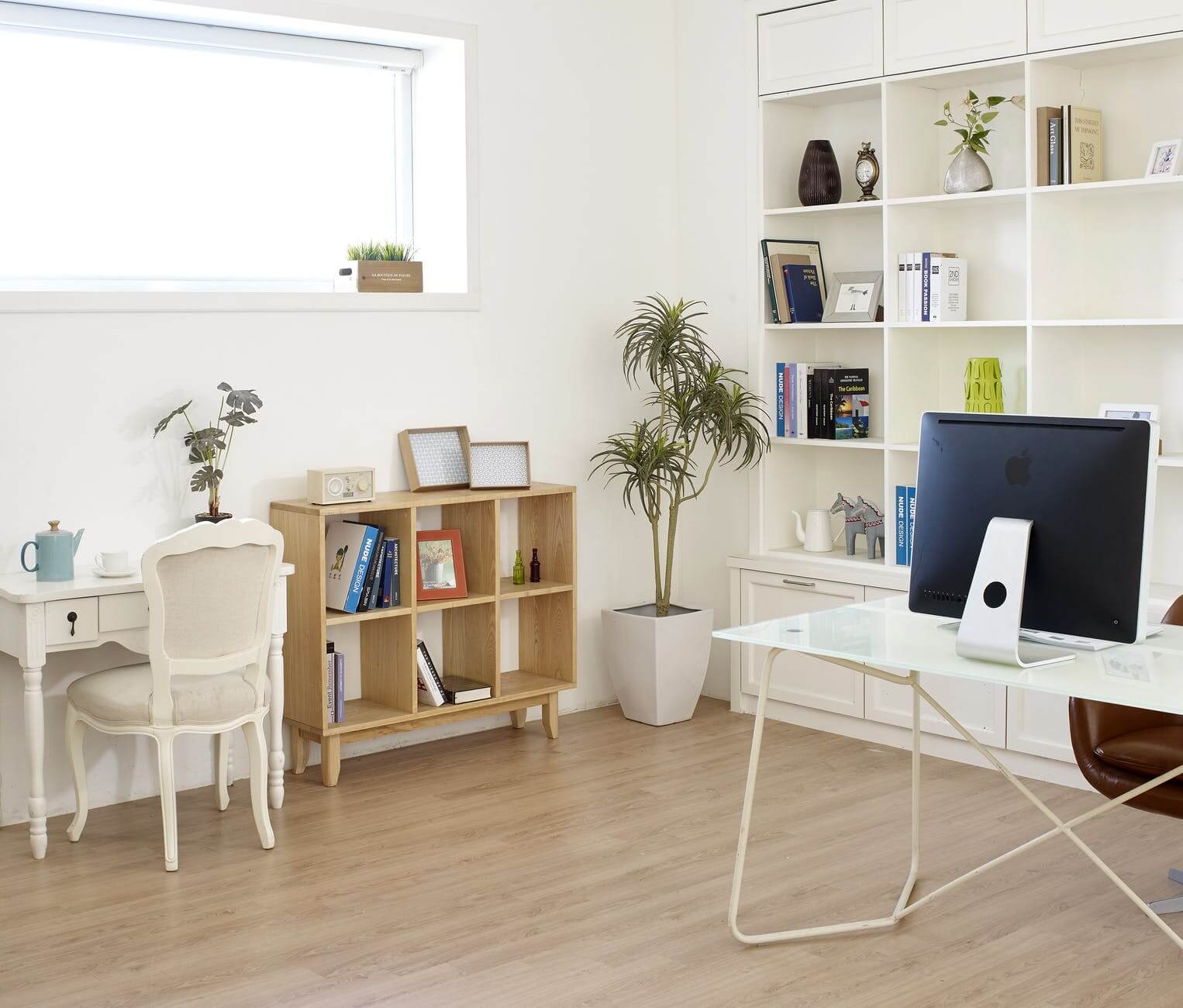 This should be an obvious place to start, but getting the chaos in your office under control is the necessary first step to improving it, regardless of the style you'd like in the end. As such, take the time to organize all of your various paperwork, supplies, and IT infrastructure in a comfortable and productive manner. Not only will this boost your productivity, but it will look much nicer than before, we guarantee it. After completing your initial organization, invest in plenty of office storage for all of your newly organized materials. Quality office furniture is easier to come by than ever before with amazing value scattered all over the web and world. Keep an eye out online and maybe you can find those beautiful office desks from Sydney that you saw that one time online (plus, I bet you they were a bargain).
Read more: Home office cleaning checklist
Natural Light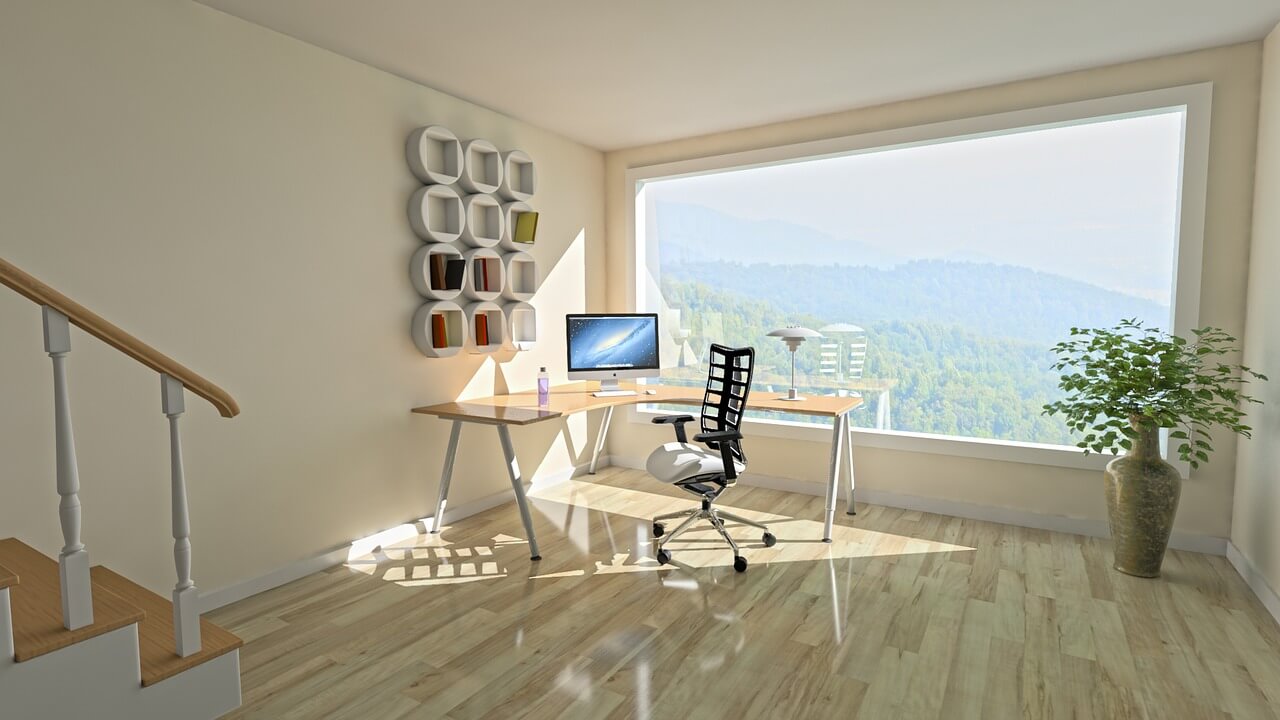 If you're lucky enough to have a window next to your primary workspace, you're in luck! Natural light is the most soothing on the human eye and if you can build your office around it, natural light will help your office look much larger than it actually is. Never underestimate the importance of great lighting in the office. Natural light also uplifts the space and creates a sense of levity which prevents you from feeling confined and compressed into your office. All of this should help you be more comfortable and happy in your home office.
Create Focus Spots
As you work, you will find various needs you require your office to meet. Specifically, the longer you work in the space, the more specific you'll find your desires for what you want your office to do will be. If you can create specific areas in your office specialized for different tasks, you will find yourself more productive when you 'compartmentalize' your duties. For instance, your job requires a lot of reading and research, so you build a space in your office where you can comfortably sit and read for hours on end. In this case, maybe a comfortable armchair by the window. Additionally, we recommend you try to make your home office a space that's exclusively for work. This will help create focus in your mind whenever you enter the space. If your mind associates the whole room with work, it'll be less likely to wander as your grind your way through your inbox.
Let's review the basics on Overcoming the Challenges of Remote Work.
Neutral Colors
It's a well discussed and fundamental insight of color theory that colors can affect moods. This is especially true when you're construction a workspace in your home. We recommend using neutral colors that help bring your mind to a soothing place. Grays, whites and some blues are especially good choices for home offices for this reason. Keep the colors in the office generally soothing to help reduce the stress and anxiety that work naturally brings. That is not to say that you should avoid vivid colors entirely. Use them sparingly to enhance appearance and style rather than making them the focus of the room. Remember, you're trying to work, not throw a party in this room!
Move To The Center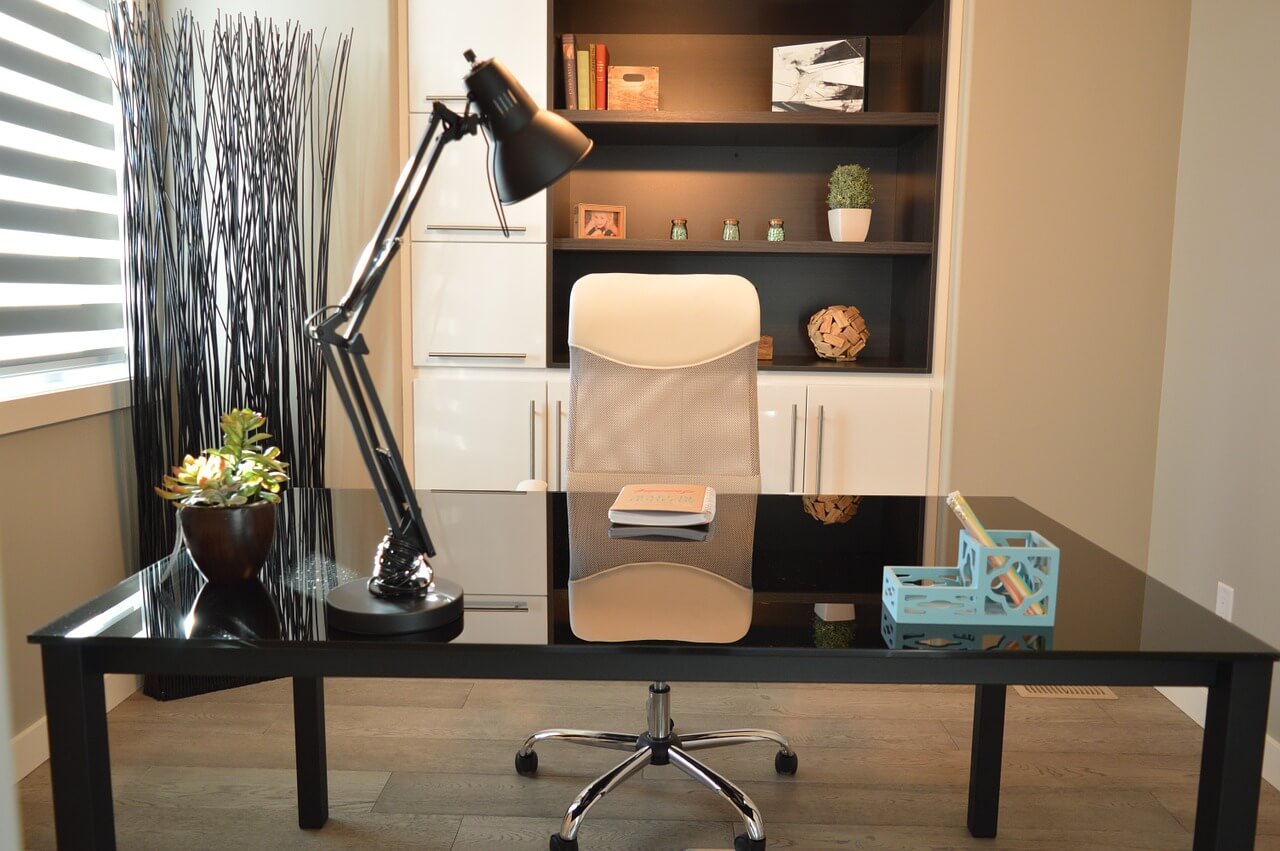 Another way to create levity in a productive space is to pull your desk away from a wall. If you're trapped against a wall the whole time while you're working, you're limiting yourself and can feel confined and cramped. This is especially true if you place your chair and desk in a corner. By moving away from the wall, you create a more breathable, open, and comfortable space.
Bring In Some Nature
Plants are an excellent way to elevate an office and 'breathe some life' into it. Nature is inherently calming when brought into the home and plants are like little calming companions that simply sit there and look pretty for you. Besides looking pretty, some plants can help clean the air in your office because they're natural air filters.
These are our six tips for making your home office more modern and chic. Ultimately, the most important place to start is to rein in the chaos of your workspace and provide it with adequate amounts and quality of storage. After this, you can focus on elevating and improving both your office and productivity.
Read more: 6 Things You Need To Convert Your Loft Into A Home Office
6 Modern and Chic Home Office Ideas You Should Try
was last modified:
May 18th, 2022
by
Recommended