Autumns are my favorite part of the year and not only that; I love the cozy afternoons, lazy long nights and family outdoor dinners and snacks.
Before getting ready for winters and completely occupied inside the house, I prefer to spend as much time outdoors as possible because all my family members including me have to stay indoors for a long time. That is why I not only decorate my indoor but outdoor for autumns as well and create a complete feel at the same time.
We usually make lots of efforts for spring and summers, but autumns are a great time to bring the family together while enjoying time outdoors. But if you and your house are not ready to welcome autumns, it will become sad, dull and boring. That is why don't miss a chance and to get prepared, celebrate and spend time with your loved ones.
Some of my décor tips for autumns are here for you, check them out:
1. Create autumn feel with colors:
More than anything else, you need to create autumn feel with colors. I have seen people who usually associate autumn with pumpkins, but it is much more than that. You can go with the neutral colors like off-white, black and brown and add a touch of autumn with orange, red, yellow, pink and purple. Make sure that you go with the undertones of all these colors instead of more vibrant ones; it will help you create the feel. If you are on a budget and not in a mood to get your entire house painted, add colors in small things like accessories, cushions, wallpaper of your main wall, crockery, etc.
Also, colors, feel and touch of wood will instantly lift the interior or exterior of your house. Try to pick those elements where wood is visibly seen and add the details. It will help you create better feel of autumn.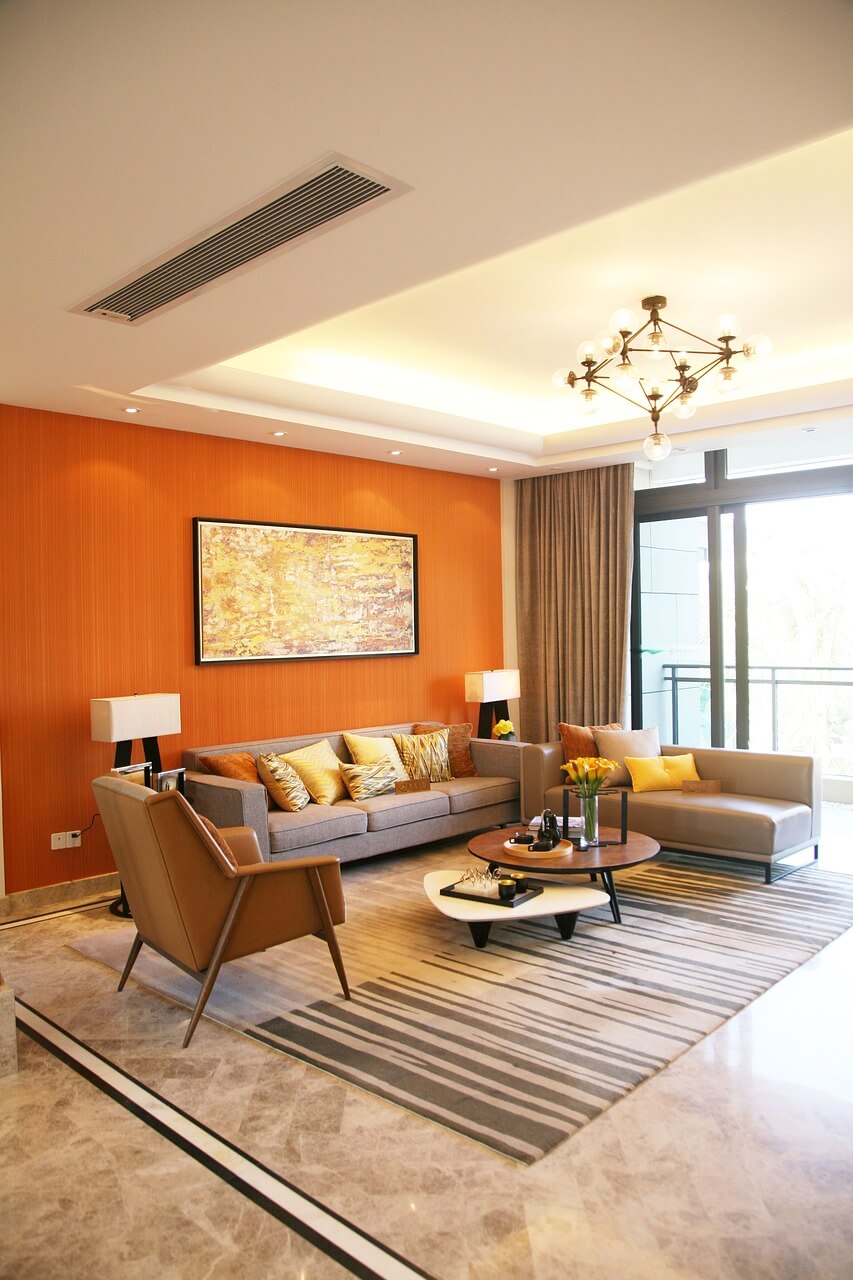 2. Add more candles, dim your lights:
A simple change of lighting can make a drastic change. If you have white bright LED lights than it is a good time to switch to the dimmable yellow LED bulbs. Make sure that they are power efficient and add it to your room, living room or a lamp you sit next to. It will add a light yellow color without doing much.
Also, it is an excellent time to take out your candles and light them up while you are having dinner, up for a romantic movie or just reading a book. A scented candle will work wonders, pick the soothing smell of lavender or sandalwood to release stress, add more class to your interior and autumn touch to your house.
Preparing for Halloween in short notice? take a look at our guide on last-minute Halloween home decor ideas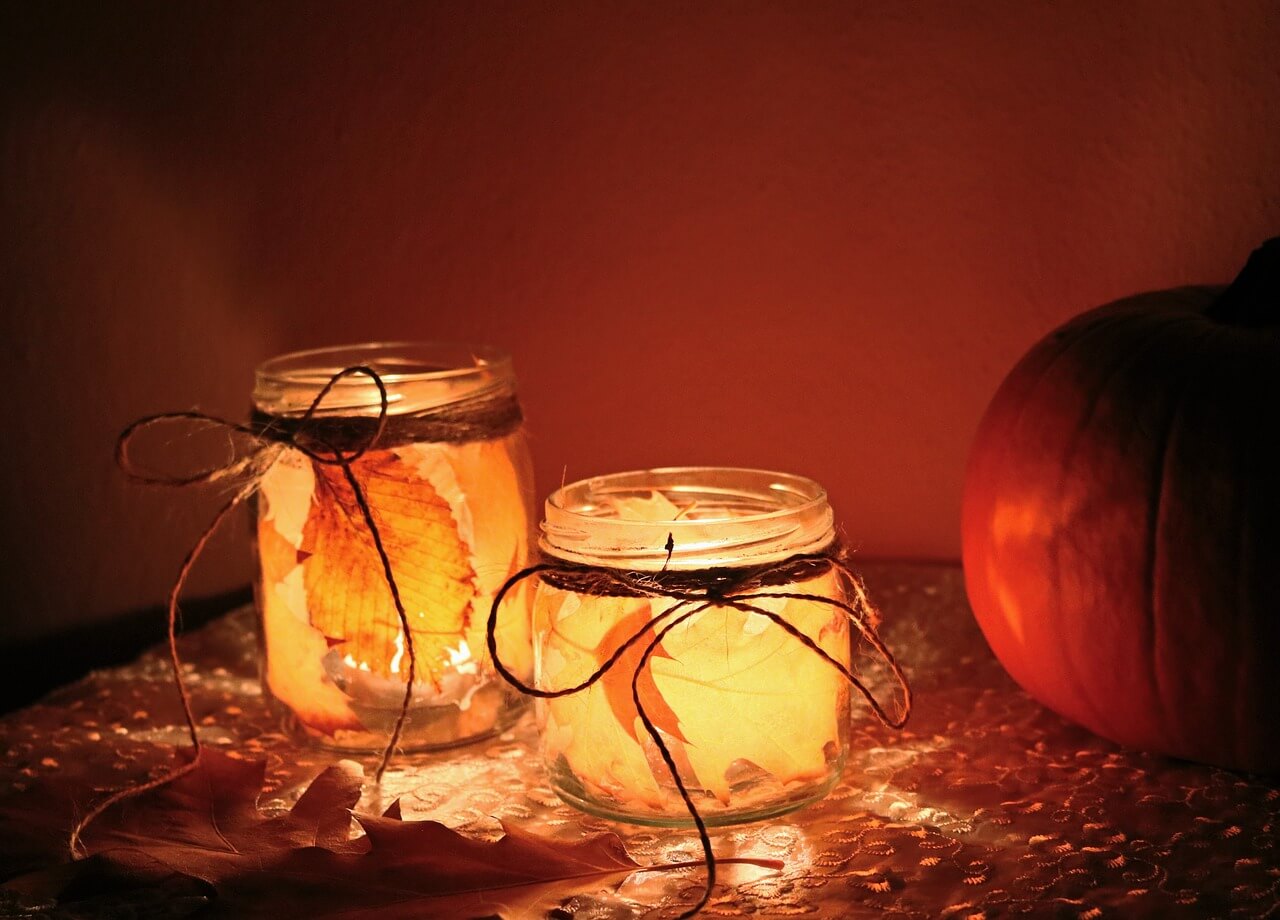 3. Add comfort and cozy accessories:
If you can't buy expensive couches or accessories, you can add a little touch of warmth and coziness and make a significant difference. You can add some blankets and comforters on your couches and sofas while you can add little accessories like candles, coffee, cushion, pumpkin or anything you like to add the details. Also, if the temperature is dropping and you find a need to turn on the heaters or fireplace, you can do it for a while.
Usually, we go with adding details inside the house, but we need to make outside as comfortable as inside. If you have a spare seat or sofa, it is a good time to take it out in your backyard. Add some cushions and comforters along with a strong center table and spend some family or me time there. You can also add details, rug, flower pots or candles nearby which will make you're outdoor more exciting. It is a good time for a movie night outside or BBQ in your garden. Plan few outdoor games or activities and make most out of the time.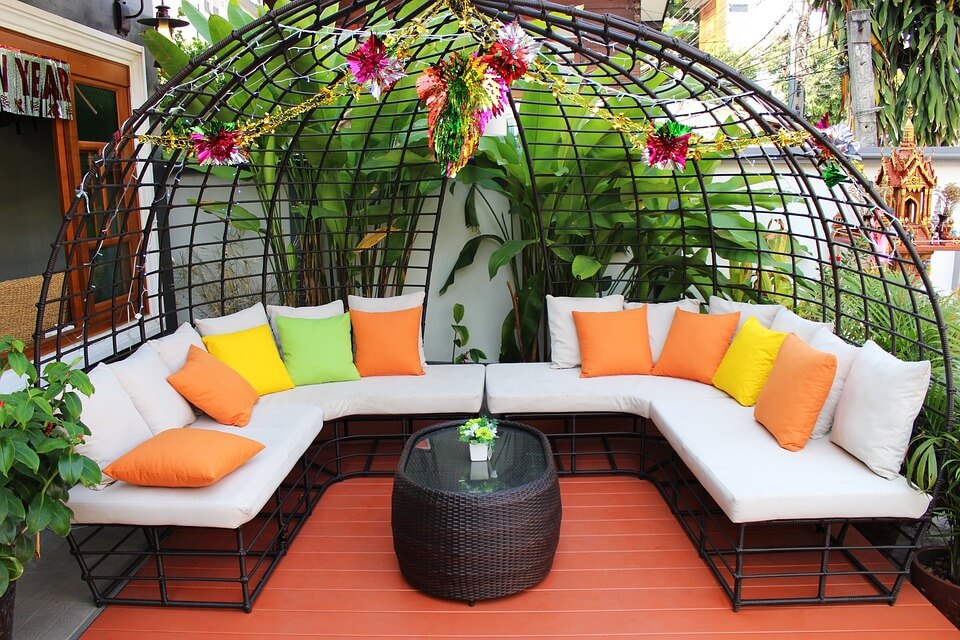 4. Include scents to compliment:
Creating any décor is incomplete without a pleasant smell, no matter how good you try a little essence of perfect fragrance can transform the mood and feel of your house. That is why you can add essential oils in your homemade mist, candles or just spray few pumps to add the fragrance. You can either go with any mild scent of lavender, but the choice is all yours. Make sure to add some soothing essential oils so that the overall look and feel of your house is transformed in no time.
Read more: Exterior Design and Renovation Ideas: Striking Fall Trends
5. Indoor and outdoor plants for the fresher look:
Some plants stay green all around the year, or you can invest in some artificial plants to add the color in your house and outside it. More than anything else, when we include a vibrant plant in your décor during autumn, it instantly breaks the look and color and helps you get a better and prominent feel in your interior. That is why when all the plants and leaves are changing color, add those who remain green to give a fresh look; you can go with cactus and artificial plants too.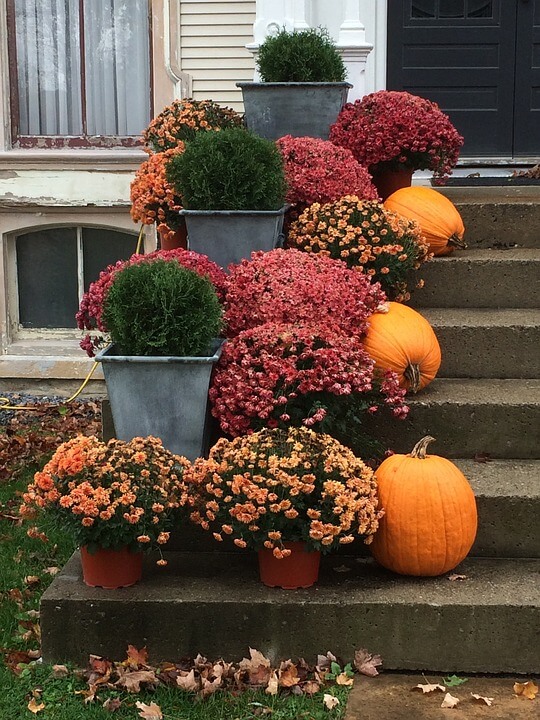 6.   Take care of your entrance:
There are so many decoration items available in the market which gives you the right essence of autumn without costing much. If you want to save more money, you can decorate it with the things at home. Check out one DIY idea which is suitable for your house main entrance and door, add little details so that you, your family and guest feel the efforts you make. Also, plan autumn events and decorate your house with a personal touch especially your entrance.
Mix and match various sizes of pumpkins and place them near your door, add fall leave details, include lights to create a complete look and be as creative as you want. Let your neighbors realize that autumn is just here.
Read more: Fall home maintenance checklist
7.   Set the theme for your table:
I think that if your table is set, your house is set!
When we talk about décor ideas around the house, we usually consider the prominent elements of the home such as sofas and tables and once we deal with those bigger chunks, it is much easier for us to set the pace and look. Therefore adding autumn details on your table will always help you in achieving the look you want. Add neutral tone crockery along with mustard tablecloth and a wheat color runner and you are good to go. Just add a few pumpkin decoration pieces and fresh flowers to lift up the look of your table and you will notice a major change in the décor of your house. That is why if you are looking for a quick fix to impress your guest this autumn, your table will do the magic.
7 Autumn Decor Tips To Kick Start This Year!
was last modified:
December 19th, 2021
by
Recommended