7 Packing Tips That Make Long Distance Moving Easy
Congratulations! You've found a new home to move in with your family. You must be excited about this move. However, you must remember that not everything is sunshine and rainbows, especially when you have to think about the tons of packing you'll need to do and the stuff that needs to be moved.
Well, packing can take the fun out of moving, and without a doubt, it's one of the worst parts of the entire process. The 'thing' with packing is that you won't just need to put things into boxes and tape them but also go through some serious planning.
Take a look at these Questions to Ask a Moving Company Before Your Big Move!
Packing your valuables to take along can soon become a tiring and annoying task, especially when you don't know where and how to start. However, we think that if the necessary home organization is done right, the boxing and unboxing of your home's items can be painless.
The packing tips we've come up with aren't just helpful during moving but easy to implement and may even end up saving you some cash that you can use to dine at a fancy restaurant at the new city. So, without further delay, make sure you read and use these awesome ideas when you're ready to move.
Tip 1: Pack Smart
If you thought that everything you're moving has to go in boxes, then you're absolutely wrong! Items such as dresser drawers, stovetops, and other larger appliances can be used to store smaller stuff such as linens, and towels. Also, if you don't want to waste the space inside basket, hampers, and suitcases, use these to store clothes.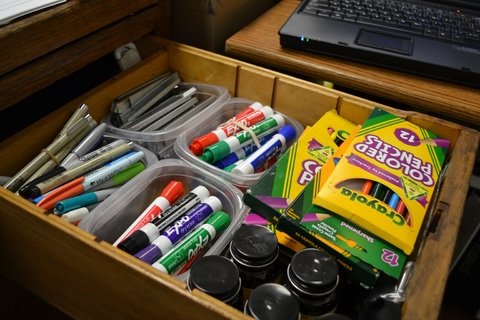 If you're using the appliances to store fragile items, remember to use bubble wrap or other padding material, so they don't sway and end up breaking in the process. Remember, the space you're being allotted in the moving truck is precious so don't just stack it up with boxes when you can use other methods as well.
Tip 2: Be Intelligent About Boxes
One of the best decisions you'll take for you peace of mind is to hire professional movers for packing and moving your valuable items. However, if you do want to do it all on your own, you have the option of renting plastic boxes instead of having to spend on boxes, labels, and tape. Though you may not notice at first, packing supplies needed to move just one bedroom can go up to $400, and once you've arrived at your new place, you'll just be wasting all of that. So instead, look for companies that offer reusable plastic boxes for rent – you'll not be disappointed with your decision.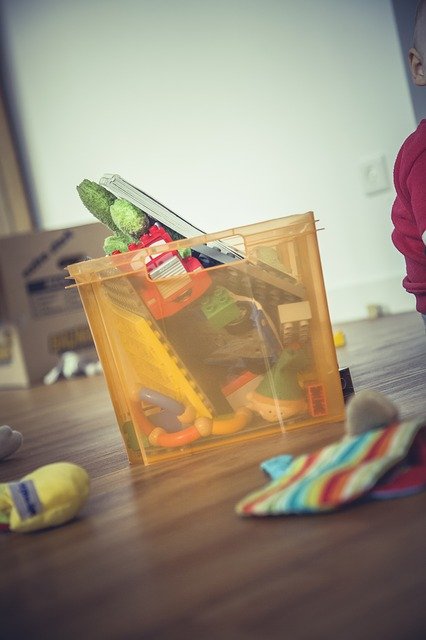 But if you're more comfortable in buying cardboard boxes then make sure that you purchase multiple boxes of the same size. This will make it easier for you to stack the boxes and save space in the moving truck. Moreover, always make sure that you fill your boxes tightly but don't end up over or under packing. Overpacked boxes will tip when stacked and under packed ones will collapse once on the move. You can use bubble wrap, newspaper, blankets or even your clothes to fill in the gaps.
Tip 3: Make Plastic Wrap Your Best Friend
Plastic wrap can prove to be extremely helpful, so we recommend that you buy a roll of it even if you don't intend to move.
If you have plastic wrap at home, you can leave your utensils and other fragile items in their original box or container and just cover it with the plastic, so they don't run loose. You can also use this wrap to preserve necklaces and other jewelry pieces from dangling. If you're worried about the space that your clothes will occupy, just wrap them up in the cling film, and they'll require much less space to store in your wardrobe. This plastic wrap can also be used to cover opened bottles of shampoo, body baths, and other such items, so they don't end up spilling over in the bathroom. Since you will have all items 'packed' beforehand, you could save a lot of time when you actually have to pack them for moving.
Tip 4: Always Store Fragile Items with Care
Instead of putting one plate over the other, stack them in the cabinet like records, so they have a lesser chance of breaking. Always store your dishes vertically instead of horizontally as this will also give you more space and save you a lot of hassle.
When it is time to pack your glassware, instead of using bubble wrap or other padding material to prevent them from breaking, use your own clean clothes so you can kill two birds with one stone. When storing glasses, use clean socks to save up on packing material. However, if you're not comfortable with putting the glasses inside socks, you can always use bubble wrap.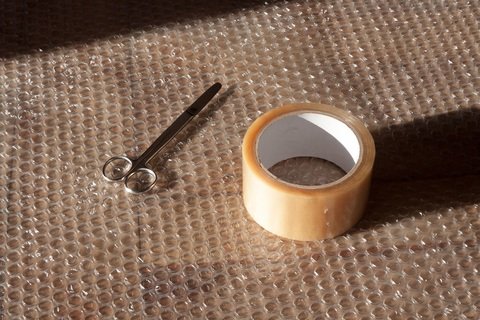 Tip 5: Use Zip Locks
Another everyday item that will come in handy for storage as well as packing for a long distance move is the ziplock that is lying around. These bags can be convenient when you want to place smaller items such as screws and are afraid of losing them. You can also use ziplock to store items such as remotes, batteries, cosmetics, toiletries, and keys so they can be found easily once you've moved into your new house. However, make sure that you label each zip-lock clearly so you don't have to go through each bag just because you can't find the HDMI attachment for your television.
Tip 6: Organize Like a Pro
Yes, we all know that labeling your items according to your room is essential when you need to unpack. Though this might seem like a smart plan, everything will go haywire if you have to find something particular. Let's say you need to find one specific knife, will you go through all the 5-10 boxes you packed for your kitchen? Well, this will be a nightmare!
If you think that we are going to suggest you make a detailed spreadsheet, then you're wrong because we know you don't have that kind of time. Instead, what you can do is to take a picture of the things that'll go into each box before packing and save it on your smartphone or tablet. This will make it a lot easier for you to find your items quickly and you won't have to make a mess of things.
Tip 7: Hacks That'll Save Your Time
Sometimes, we underestimate the small things that end up taking much of our time and effort. To avoid these, use the following to help you get through packing without a glitch.
Create a cushion for your compact by placing cotton balls inside it, so they don't break while moving.
Make it easier to find the sticky end of a tape roll by using a toothpick to mark the end where you peeled it off. This will make taping the boxes a lot easier, and you won't have to struggle and get annoyed when the tape gives you chunks or shreds instead of neat and clean pieces.
Bubble wrap doesn't come cheap, so instead of using that for every box and item, use clothes and newspaper to provide padding. If you have a paper shredder at home then instead of throwing it all into recycling, use the shredded paper to fill up the boxes. This is a cheap yet effective padding hack.
These tips will save you a lot of time, money and patience if you implement them during the packing of your essentials. But remember that if you're really looking for some peace of mind and don't want to make a move a difficult one, you should hire professional movers who won't just provide you the truck space but will also offer help in boxing your items. If you're hiring professionals, then make it a point to do your research and ask around, so you know that you're dealing with the best.
7 Packing Tips That Make Long Distance Moving Easy
was last modified:
May 17th, 2022
by
Recommended