Your home requires seasonal preparations – one for the spring and summer, and another for fall and winter. As the seasons shift, your home will have different needs. These preparations are more than just aesthetic. Some of the changes you make around the house can keep it looking beautiful while protecting it from the heat. Who wouldn't want to live in a stunning home with low utility bills?
1. Start From The Outside In
If you still haven't cleared away the plants that didn't survive the winter, you'll want to do that now. Spring likely saw some new blooms, and while they may look beautiful now, their fate is likely to change. Things are going to heat up very soon, and this means all the beautiful flora around your home may not survive without some extra water. Install lawn sprinklers or some automatic watering bulbs into your flowerbeds to keep the soil nice and damp. While you're out there, consider a redesign of your backyard for summer entertaining.
2. Get Your Windows Ready for The Heatwave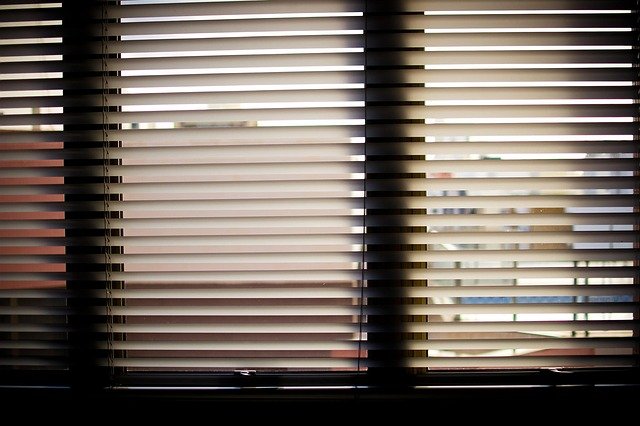 Pixabay
Have you considered updating your windows? Newer windows come with blinds built into them, right between two layers of glass. This upgrade might be expensive, but it could very well be worth looking at a home renovation loan. These blinds stay clean, and they do a great job of blocking out the sunlight. The less light that gets in, the less heat you'll feel.
Read more: How to prepare for a heat wave
3. Get Your Central Air Checked Out
You probably didn't turn your air conditioning on all winter. If spring was great for you, it's likely that you hardly used it. During the summer, you're going to be heavily relying on your central air. How long has it been since you've had it inspected? If a small tune up now can save you an air conditioning breakdown during a heatwave, it's worth the preemptive strike.
While you're at it, change all of your intake filters. Your vents are going to be very busy, and you'll want to start them off with clean filters. Make sure to periodically check them to see how much dust they've accumulated, as dusty filters aren't very good at doing their jobs.
4. Switch Up Your Ceiling Fans
A lot of people don't realize that their ceiling fans are equipped with a switch that changes their direction. Even if they do realize it, they sometimes forget. Fans can go clockwise or counterclockwise. A clockwise fan distributes heat better, while a counterclockwise fan distributes cool air better. While you're changing the direction, don't forget to dust your fan blades.
If you didn't use your ceiling fans much during the cooler months, you'll probably find that the blades have accumulated a lot of environmental debris. You don't want to send that into the air when you turn your fan on high speed – no one wants to waste a summer day sneezing from the dust.
Take a look at these backyard landscaping upgrades for summer
5. Get Rid of Winter Décor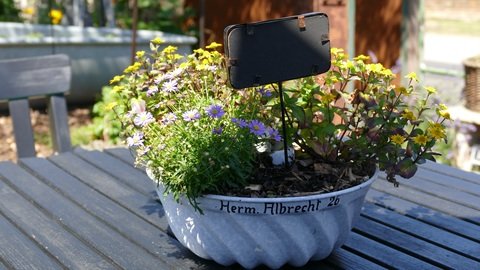 You may have added a lot of warm touches to your home during the colder season that you've yet to put away. Warm plush rugs, throw blankets, candles, and fireplace area décor are the last things you want to see when it's sweltering outside. Replace them with new decorations and make room for some oscillating fans in the event that you'll need them. Chic desktop fans are a great way to keep cool while you're working.
6. Choose The Right Curtains
When summer rolls around, most people think of light, sheer curtains for their windows and glass doors. They let the light in and make the environment feel more open. This is a great idea in rooms of the house that are easy to keep cool, but it may become problematic when you start sweating indoors.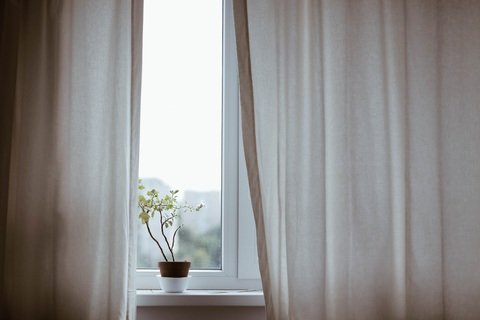 Invest in some blackout panels for the summer. You can open them when you want to let the heat and the light in, but you can close them to keep the area cool. A lot of people like to use these curtains in their bedroom during the summer. Since the sun rises much earlier, it may interfere with sleep schedules. It also keeps the room cool while you're out of the house, so you don't walk into a sweltering bedroom.
7. Consider Repainting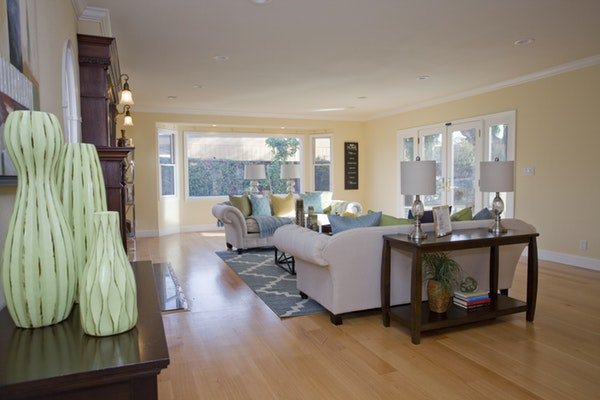 If you repainted in a fall or winter palette, you might have some dark colors up on your walls. Dark colors absorb heat, making the area warmer. If you've ever gotten into a black car on a hot summer day, you know how profound that effect can be. Thankfully, changing your paint color is a lot simpler than repainting your car.
Opt for pastels, soft creams, beige tones, or any other subdued shades. They'll reflect light rather than absorb it by providing an ideal surface for light to bounce off of. You'll also see the added benefit of that bouncing light – even the smallest rooms in your home may look a little bigger with that improved light distribution.
Your home is important, but don't forget to make the most of your summer by spending plenty of time outside. Protect your home and take a vacation. The beach is calling you!
Read more: Starting your summer remodel
7 Smart Ways to Prepare Your House for Summer Heat
was last modified:
May 18th, 2022
by
Recommended