8 High-Tech Investments for Your Next Home Improvement
Today, many people are looking for new ways to remodel their homes and to make them smarter. Even though the idea of smart homes is new, the range of available devices is already impressive, and it keeps growing. With the help of smart technologies, you can use your smartphone to control a thermostat, lighting, locks, and other smart devices. Systems like Home Depot, GE, or Belkin work with Android and iOS, allowing you to create whole ecosystems that consist of dozens of customizable products.
More Americans choose to buy smart houses, and even people who bought their homes a few years ago are looking for renovations. Almost everyone can find affordable upgrades and make their house a home they always dreamed of.
Smart Home is a New Improvement Trend
New high-tech solutions become so popular for several reasons. First of all, many people want to improve safety. The modern market for security systems no longer consists of surveillance cameras and alarms only. Now you can buy systems that include dozens of sensors and cameras, along with climate systems and smart lighting, controlled from a smartphone. The new trend became apparent after the introduction of smart speakers and home assistants, like Google Home and Amazon Echo. The latter quickly became the top-selling product and set a new standard of quality.
The opportunity to control devices using voice commands became a sort of revolution. The development of artificial intelligence leads us to a historical point where we won't need any transitional devices to control objects directly, no matter what these objects are: speakers, light bulbs, locks, or windows.
Millennials are a generation that always stays up-to-date about technical innovations, and they were also first users of smart home technologies. However, older generations no longer lag behind. According to Aging in Place Report, the majority of Americans don't plan to leave their homes after they turn 65. Therefore, companies from the remodeling sector prepare to expand their target audience, introducing new training and certification programs.
Smart home technologies are no longer focused on security only. They explore kitchen and bathroom, allowing users to activate showers with their voice and to automate their cooking routine. You can choose from among dozens of high-tech solutions that will upgrade your home, saving your money and electricity, minimizing the impact on the environment, and changing your lifestyle for the better.
Top 8 Investments for Your Next Home Renovation
1. Smart Locks

Having a smart lock, you won't need to worry if you forget to lock the door when going to work. Such a device can lock your doors automatically. Smart locks often come along with other devices that can be easily integrated with a smart security system, recording all activity and sending you alerts whenever somebody tries to get in. For example, August's Smart Lock Pro works with Google Home, Alexa, and HomeKit.
2. Smart Glass
You really need to consider this high-tech innovation when changing your windows. With this automated solution, you won't need any curtains or shutters to protect your privacy. Nobody will be able to see what happens inside, while you'll still be getting your sunlight and warmth. Smart glass changes its transparency and uses various sensors to determine what level of transparency is best at a certain moment.
3. Smart Lighting
Not only does smart lighting make your life easier, but it also saves money. Digital lighting allows you to control the lights remotely, with no need to touch the light switch. You don't even need to be at home to manage your lights, as all you need is a mobile app. This technology became possible due to LED bulbs. LED is the most efficient type of light bulbs to date. These light bulbs can change their color and brightness, and their lifetime is 25 times longer compared to the traditional incandescent bulbs. Philips Hue light bulbs receive commands from Alexa, Google Home, HomeKit, or Nest. You can even make your lights flash when listening to music or watching favorite movies.
4. Smart Thermostat
A smart thermostat is an affordable and simple solution for every home. You can set optimal temperatures and program it remotely, using your smartphone. It can significantly lower the temperature or turn off when you're not at home and then turn on when you get back. It can also connect to other smart devices, such as door locks so that the system will work completely automatically. For example, Ecobee3 thermostat comes with Alexa built in, so you won't even need to buy Amazon Echo to control other devices.
5. Smart Robot Vacuum
Robot vacuums are nothing new, they come in all shapes and sizes, and everyone can find an affordable model. However, all models are more or less effective and have different features. For example, Samsung Powerbot has various filters that clean the air of allergens and works with both Google Assistant and Alexa.
Read more: Smart home maintenance plan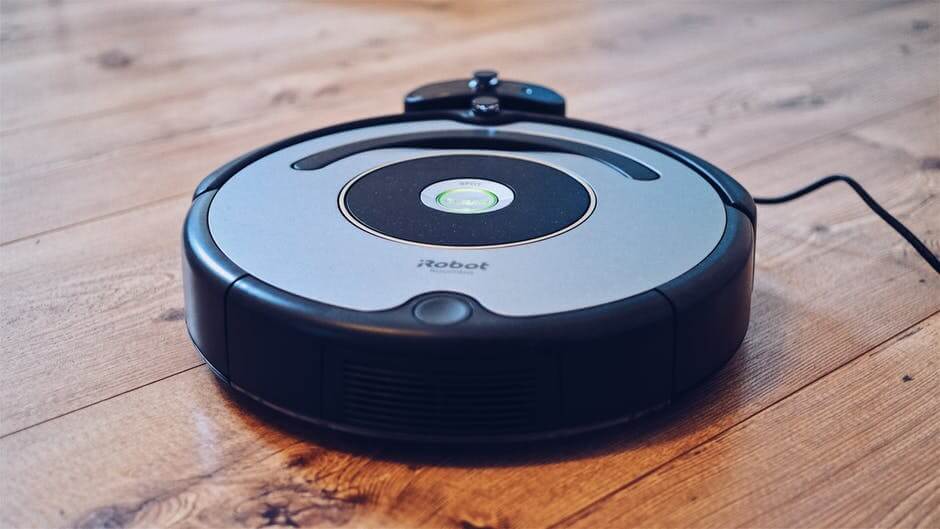 If you're concerned about the security of your home, surveillance cameras are, probably, the first choice. Cameras allow you to see what happens at home by opening a simple app, and they also become smarter, monitoring your home remotely and sending notifications when they see anything suspicious. Cameras like Arlo Q also support various scheduling options and have built-in motion sensors.
7. Smart Splashback
Yes, even this is possible. Experts from Whirlpool have already presented their interactive prototype in 2017. A smart splashback can analyze the contents of your fridge, suggest recipes, turn on the oven, and scan barcodes to make sure you eat only fresh products.
8. Solar Panels
This is, probably, the most useful investment. Solar panels produce electricity from sunlight. This environmentally-friendly solution becomes more popular every year due to its efficiency and ability to make your home energy-independent. Most modern systems can easily satisfy the electricity demands of one house. Along with solar panels, you may want to install solar batteries that can store the energy when it's cloudy and there's no direct sunlight outside. A good example of this technology is Tesla Powerwall. This battery will save up to 90% of your money, providing enough renewable energy for a big 4-bedroom home.
Read more: Mistakes to avoid upgrading to smart home
Conclusion
No matter how you're going to remodel your home, you won't regret high-tech investments. There are many smart home solutions that allow you to save energy, improve security, and facilitate most of your everyday activities. They make your home more functional, and they are not as expensive as you may expect. Investing in high-tech solutions for home, you will appreciate numerous long-term benefits and see how your life changes immediately, bringing the future right to your house.
Read more: Emerging Technologies In Elevator Installation
8 High-Tech Investments for Your Next Home Improvement
was last modified:
May 18th, 2022
by
Recommended