An island is definitely one of the most important features of any modern kitchen. Unfortunately, you could end up paying a lot of money for designing a kitchen island and although this could serve the purpose greatly, many people find it too expensive to even consider. However, it is possible for you to design your own kitchen island from scratch with a few ideas and the right tools and this post will guide you on how you can make this a possibility as you redesign your kitchen or do it right from scratch.
Below are 8 valuable tips to help you design a functional kitchen island:
1. Determine the right size
When it comes to a kitchen island, size is as important as every other aspect of the design. Your design should take into consideration the space available to you and also make sure that there's a minimal distraction when you're carrying out other responsibilities in the kitchen. Although many people think that a bigger island is better, the truth of the matter is that a smaller one has more advantages and also easier to design on a DIY basis. As the first step, consider the size you need and the space available and make sure that these two are properly matched.
2. Determine the island's function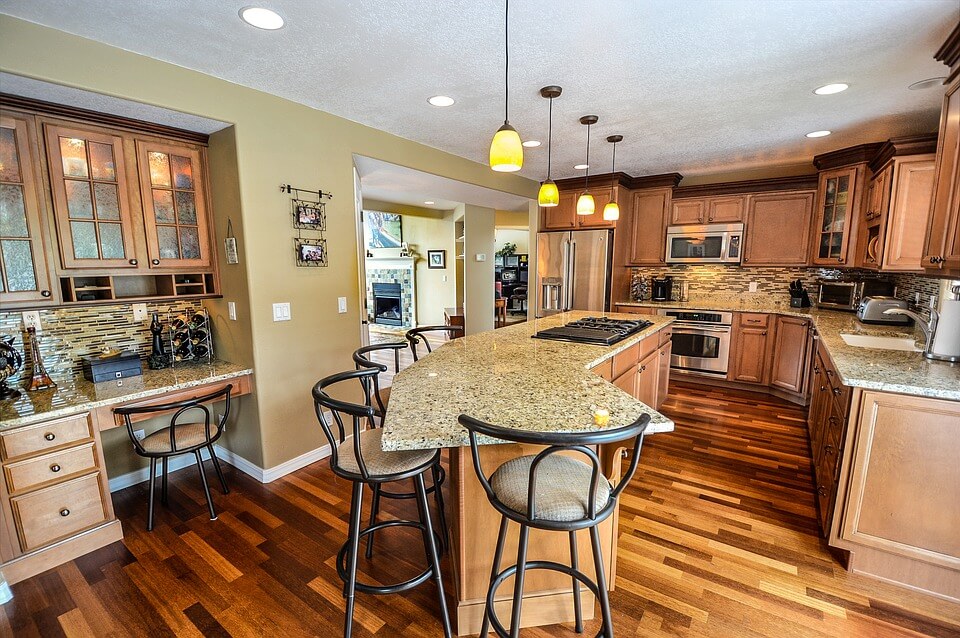 Another important thing you should consider is the purpose or function of the island. You may want to use one side of the island as your cooking area and the other end for eating but even with this, you should be able to determine the emphasis of the island and have this clearly defined. Are you using the island for every kitchen work or is it for a specific function such as food preparation, cooking, eating or cleaning? You may need some more space if at all you want sinks and appliances on your island. On the other hand, seating should be the priority if at all the island is only for casual meals.
3. What's your desired storage size?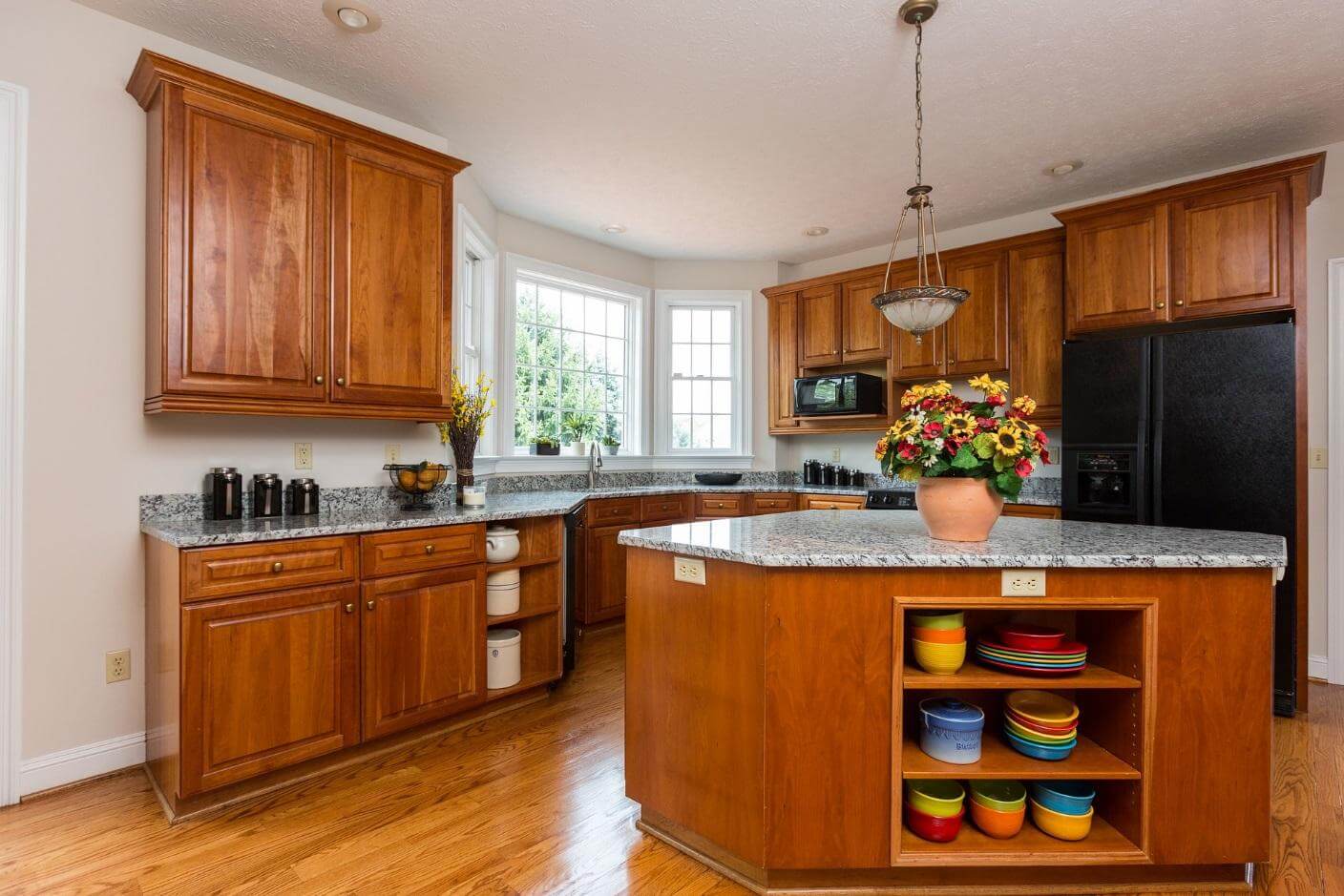 You will need to determine the storage space based on your kitchen design. Island storage might not be all that necessary for you if at all you already have much kitchen cabinetry but if you don't have, then you may need to make it a priority. According to kitchen experts, the sink and your appliances will need to come first if at all the island is your main preparation area but you should try and make room for cutting boards and other prep utensils near the sink.
4. Choose the ideal counter height
The seating height is very important and you should determine it as a matter of importance. The height of your counter will be determined by whether you want to use bar stools and thus determine their height accordingly. Mostly, you can go for 42-inch or 36-inch high stools as these offer more flexibility. You can also design your own kitchen island in two levels and use the higher side for dining purposes and the lower one for preparation work. This way your bar stools will be accommodated well.
5. Choose the right shape and design
You don't want a shape and design that is too common, do you? It is, therefore, your time to think outside the box and come up with a stylish design that'll give your kitchen a wonderful look. You can get a design and style idea online but for all that it's worth, just avoid the so common square shapes and styles. You can choose a cool elliptical, a T-shaped or L-shaped kitchen island or still get more inspirations from designers. Your kitchen should, however, dictate the size and shape of the island.
Read more: Kitchen Island Vs Peninsula: A Complete Comparison
Check out this video for some ideas:
6. Choose the right countertop material
The island countertop material is very important and should be selected with some thoughtfulness. There are different options available ranging from wood to granite to marble and each of these has their own pros and cons. However, it is good to consider the stylishness and functionality of each material and choose one that best suits your needs. Make sure the material is easy to clean and also water-resistant for durability.
7. Consider lighting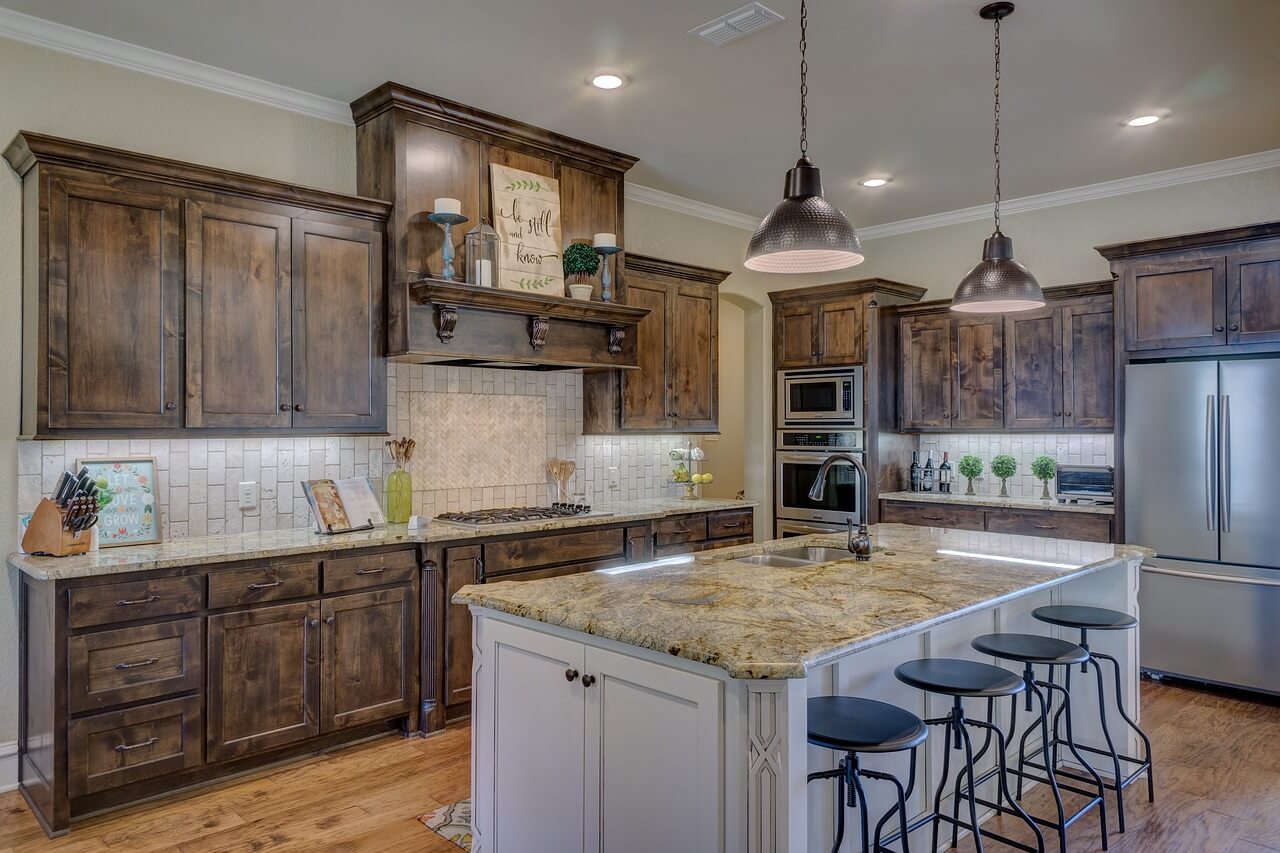 You need to position your kitchen island in a place where there's proper lighting. This will help you carry out your activities safely and with relative ease. As such, you may need to have recessed lighting, pendant light or any other kind of light that flows directly down the island. Your kitchen lighting ought to be functional and stylish as well and there are so many ideas you can embrace or get inspiration from. The bottom line is, make sure the island has sufficient lighting for functionality reasons.
Read more: 8 Kitchen Lighting Tips To Illuminate Your Cooking Space
8. Let it have a personal touch
What are your cooking preferences or personal interests? Take these into consideration when designing the island. By so doing, you will be giving it a personal touch. If your island will be doubling as a storage shelf, make sure your appliances and cooking guides are accessible. Just keep your interests in mind when designing your kitchen island. Your kitchen is one of the most important parts of your home and giving it your best will definitely reflect your taste and make it comfortable and functional.
Final Thoughts
With these tips in mind, the time for designing your kitchen island is not tomorrow but today. You do not have to spend a lot of money in the process of designing your own kitchen island but if you think this is not something you can do on your own, consulting a professional will be advisable.
There is no denying that not everyone can do the designing on their own and seek services from a professional is undoubtedly necessary if you want to replace or install an attractive island that will last for many years. However, if you are up to the task, why not put your materials together and start the project? You will be adding value to your kitchen and giving it a new look.
Read more: Customize traditional kitchen modern designs
8 Tips to Design Your Own Kitchen Island
was last modified:
May 18th, 2022
by
Recommended