If you stayed like me not knowing what bedding is, we tell you in the following article all about it and most importantly the best options for winter bedding so you are always warm and comfortable in your room.
Bedding is the term used for a set of pieces that use to dress or arrange a bed. It is formed by the following pieces.
Bedding pieces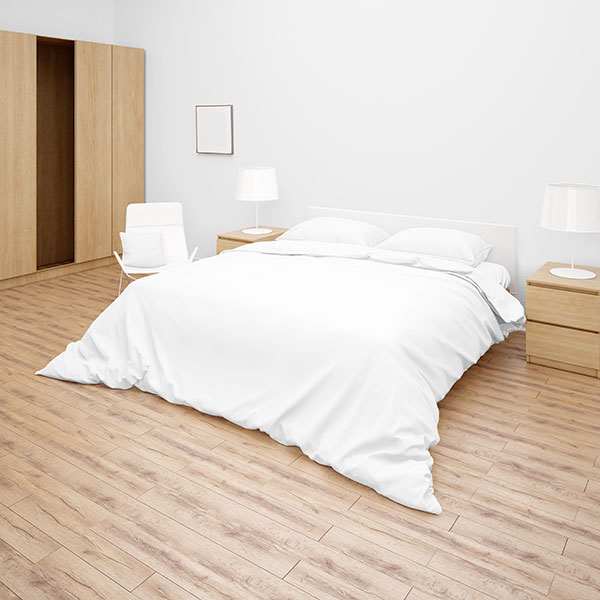 The parts that make up the bedding are mattress covers, sheets, a quilt, a coverlet, a duvet cover, or a comforter, and pillows.
Mattress covers and protectors
Use a mattress cover to safeguard your bed's most vital component. Your mattress will be protected from allergies, dust, and perspiration. By requiring less cleaning, it will help lengthen the lifespan of your mattress. Instead, just wash the cover!
You can benefit from adding a topper even if your mattress is really comfy. Autumn is the ideal season to do this, as you get ready for winter bedding. You can add that extra layer of warmth and comfort to your bed at night with a mattress topper or mattress pad, which will make it cozier. You just throw it over your mattress and under the fitted sheet as an additional layer that resembles a comforter.
At Parachute, you may buy mattress toppers packed with h hypoallergenic down substitute that is just as fluffy as real down. You can also choose a down mattress pad, which will keep you warm in the winter and protect your mattress.
Sheets
It is the first layer of the bedding. It is identified by the elastic edges at the corners to prevent it from coming off the mattress in the middle of the night. Just make sure it is well-fitted and secure.
Flat sheets are next, usually used as a coverlet. It is decorative but can also be used as a base for when it is very cold to keep you warm. Tuck the flat sheet into the sides and bottom of the bed, leaving the top part unfolded to make room for pillows.
To ensure that you always have clean bedding set to decorate your bed with, you should purchase at least a few warm bedding sets. Soft, breathable, and long-lasting choices include brushed cotton and sateen.
Pillowcases
These pillowcases protect the pillows from wear and tear. They usually match the flat sheets and fitted sheets. They are usually matched depending on the size of the bed. If it is a single or a double, two, and so on.
Sheet sets come with at least one fitted sheet, one flat sheet, and one pillowcase.
Quilts, bedspreads, and comforters
From the heaviest comforter to the lightest quilt, every piece has a function and a different level of comfort and warmth. In addition to being stylish, they can be changed and combined throughout the seasons to create unique environments. There are options: comforters, quilts, and bedspreads.
Bedspreads
A layer of bedding added on top for warmth or adornment. Bedspreads function well in winter bedding as an additional layer over the comforter or comforter since they do not extend past the corners of the bed. In hotter climates or seasons, they can also be used as the main type of bedding.
Quilts
An additional layer of bedding is used for decoration or warmth. Because they do not extend beyond the corners of the bed, bedspreads work well in cold climates or seasons as an additional layer over the comforter or comforter. However, they can also be used as a primary bedding option in warmer climates or seasons.
Duvet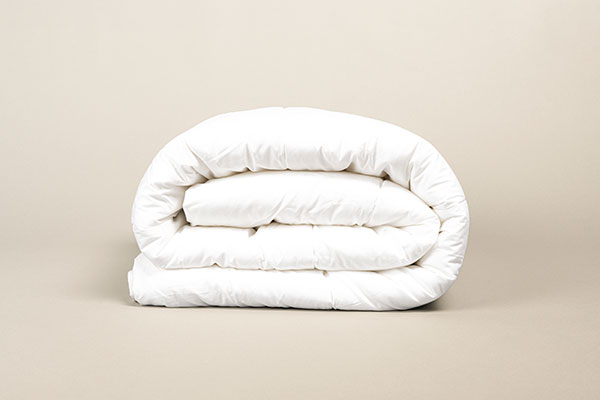 During the winter months, a plush duvet is a need. You'll get the sensation of sleeping on a cloud. However, you can choose a warm quilt that doubles as a blanket if you don't mind getting cold at night or if you reside in a region with a temperate environment where layering is not necessary for the fall. Additionally, you can pick a few thin throws. Warm sleepers may also benefit from some kind of warm summer bedding. Consider linen quilts, for instance, which add a little more warmth without making you sweat.
Bedding set in a bag
The bed in a bag is the simplest way to obtain a full bedding set, just like the sheet set is. They come with a full set of sheets and a quilt or comforter. To ensure you receive all you need, read the product description since each bundle differs.
Pillows
They are the final change to any bed. They are the most important thing when resting. Usually, bedding sets come with a pair of pillowcases depending on the size of the set. We recommended changing pillows every year and pillowcases every week. When dressing your bed, try to put the large pillows on the bottom and the smaller ones on the front, in a decorative way.
What are they made from?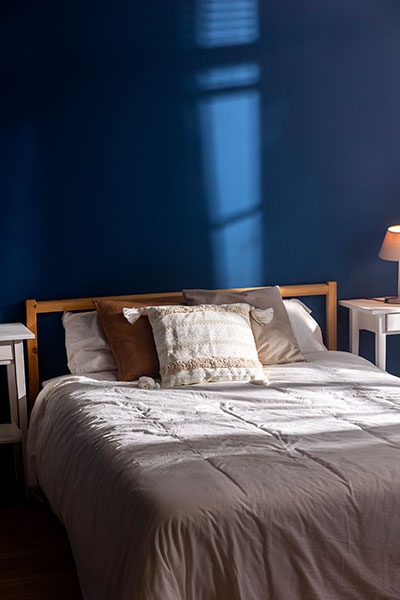 When temperatures start to drop, you want to be warmer or be in a comfortable room where you feel warm and cozy.
With the passing of each season, homes condition to make them suitable for each approaching season. This one is no exception, especially if it represents one of the most important places in the house, the bedroom. We spend about a third of our lives in it.
That way, the next time you crawl into bed, your reward will be a restful night's sleep with the softest, coziest bedding of winter.
Almost by inertia we associate linen or percale with summer, for its freshness, in winter we want to be comfortable and warm, so what would be the fabrics for winter? here we will tell you about some of the fabrics that are most used during the winter.
Sateen
It is a soft and silky fabric made of 100% cotton. The reason for its lustrous appearance is a specific weaving technique-the same one used to produce satin fabric-which results in its characteristic shiny surface.
The way sateen is manufactured makes the fabric strong, warm, extra soft, and thicker than normal cotton. Some of the best luxury sheets are made with satin because it warms better than other fabrics and does not wrinkle easily (for those of us who don't like to iron, this is our best option). In addition, one of the best features of being made with cotton fibers is its lightness and breathability.
Cotton bedding is the coziest, softest and warmest bedding you'll find. Like sateen, brushed cotton has great cold insulating qualities necessary for winter bedding. Brushed cotton sheets are airy and breathable, just like regular cotton but with a more elegant look.
Wool
Let's not forget the traditional wool. We associate winter with wool, because of its main characteristics which are cold insulation, durability, and ability to absorb humidity and moisture.
Many times wool is associated with raw wool and itchiness, but nothing further from the truth, these fibers go through chemical processes that give them that soft-to-the-touch and fluid aspect.
For soft, breathable linens that are ideal for the winter, merino wool is a great option. For blankets and bedspreads, wool from cashmere, alpaca, and mohair is suitable. The fact that wool is a pricey fabric and that it is more difficult to wash and dry at home than cotton bedding is one of its drawbacks.
Down and down
Have you ever wondered what comforters and some pillows fill with? with down. These materials (down and down alternative) come from the feathers of ducks and geese. They warm the comforters without creating moisture and making air pockets. Their only disadvantage is the price, their collection requires time and effort.
The fantastic alternative down, on the other hand, won't break the bank. Alternative down is hypoallergenic and will keep you just as warm throughout the chilly winter months because it makes from fibers that resemble natural down.
Best option
The best option for its versatility will always be cotton, in today's market, there are many types of treatments for cotton which makes it cost-effective in price and quality. From raw or unprocessed cotton for a blanket to Egyptian cotton for the most luxurious sheets. There are endless cotton derivatives such as satin and brushed cotton shown here.
Design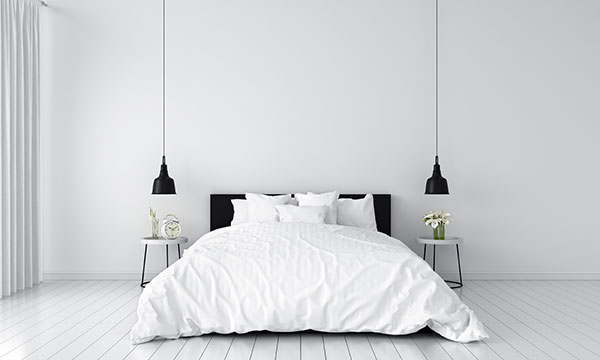 A monochromatic decor is always an elegant and minimalist choice, a timeless bet is white, if or if you must have a white winter bedding set. it adds freshness to the room. As well as being luxurious and maximizing the light in the space.
Mix textures
Mix and match textures either with the same tones or by combining colors. Mixing and matching a white percale fitted sheet with a blue linen duvet cover changes the look of a more relaxed bed.
Experiment with tones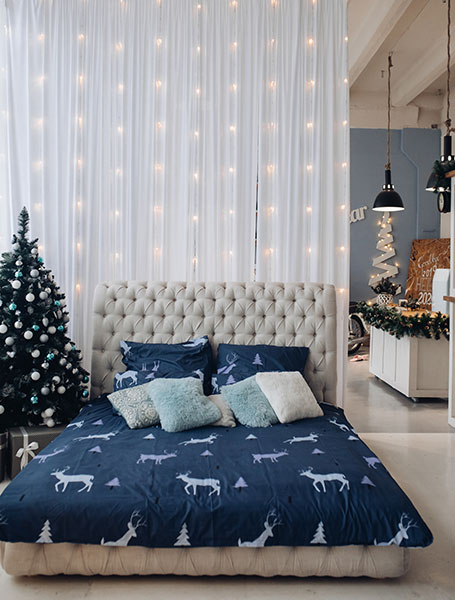 You can stick with the autumnal colors of the fall season or add deep blues combined with whites to evoke winter. Earth colors are always a hit and will make the room look energetic.
A very nice style for this season and beyond is a boho chic style, including ivory, white, and light gray colors, and mix it with winter plants to complement it. Brushed cotton bedding is perfect for boho-chic bedrooms, while silky sateen will be an ideal fit in a modern room.
Brighten up the entire space
Lighting is very important to achieve a harmonious room and to detail the bedding. Add elements such as braided wool or sheepskin rug to create a warm ambiance.
layering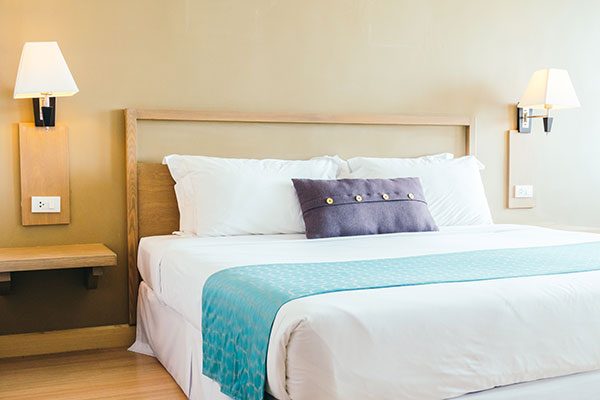 Add several layers of sheets, comforters, or quilts, in different fabrics or sizes, and make it look like A well-padded bed is cozy, plush, and inviting. Whether it's a comforter between the top sheet and comforter, or a cotton quilt folded at the foot of the bed, the cold won't be able to find you under a pile of warm, insulating covers and comforters.
Bedding is as important as the bed itself. It visually makes the person feel that their room is a safe place. Invest in good linens so that your safe place is also a place of calm. Winter bedding is even more important because of the feeling of comfort and it must fulfill the function of keeping the body warm.
All you need to know about winter bedding
was last modified:
December 6th, 2022
by
Recommended