A dip in a swimming pool is always refreshing. Especially on a hot summer day, and that too in your own yard. Gone are the days when only the affluent could afford such a luxury. Today, homeowners can own a beautiful pool (especially an above-ground one) without much installation and cost hassles. Most above ground pool prices are not as high as they used to be.
Therefore, your outdoor space can easily become a hub for some hot-weather relief and fun bonding with family and friends.
If you too are thinking of installing an above ground pool, we will have you know everything about above ground pool prices as well as costs for materials and labor involved in the project. Our cost guide will help you make an informed decision about building your own swimming pool while saving a good amount of money.
Above Ground Pool Prices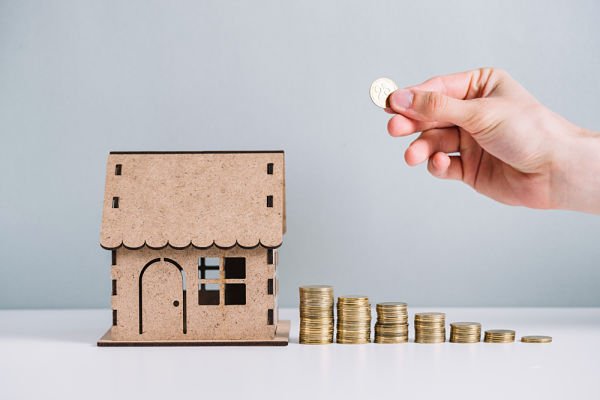 This is perhaps the most important concern that a homeowner, looking for an easy-to-install pool, would have.
Most above-ground pools range between $1,500 and $5,000. The fancier and bigger the pool, the more will be its cost. Professional installation adds another $1,000-$3,000. This includes hiring a pool contractor and other material costs.
Keep in mind that pool prices may vary depending on the size, material, installation, and also region. Before you begin your home improvement, it's best to get a reliable remodeling cost estimate and then begin the work.
Before we break down the total pool cost for you, let's first talk about the benefits of an above ground pool.
Advantages Of Above Ground Pool
The best part about above ground pools (in comparison to in-ground pools) is that typically, they do not require any excavation or removal work. Needless to say, the installation is easy and quick. You can even remove the pool if necessary — and take it with you wherever you go! Apart from these, here are some more above-ground pool pros:
Affordable cost.

Easy to relocate in another house.

Hassle-free maintenance and repair.

No increase in property tax.

Variety of sizes available to fit in any backyard.

Easier to secure against small children or pets.
Now that you're convinced that such a pool is indeed a good choice and affordable, let's talk about its cost factors in detail.
Take a look at these small backyard pool ideas to beat the heat this coming summer
Above Ground Pool Cost Factors
Generally, the cost to install an average above ground pool depends on a lot of factors. These could be the type of pool, ground preparation, material, finish, pool size, and extra features. Let's explore them in more detail.
Pool Size And Shape
Due to the easy availability of materials and technical know-how, the latest above-ground pools are attractive and well built. Some are basic while others are luxurious.
Even though above ground pools come in many shapes, designs, and sizes — the most popular styles remain round and oval pools.
There are also rectangular above ground pools. However, they almost always have a wrap-around deck for structural support. Due to this, these are usually over $10,000 installed.
FYI: Round pools are easier to install, and are a good choice for small families. Oval pools make better use of yard space and allow for lap swimming and fun water games such as basketball or volleyball.
However, oval pools may cost more to install than round pools, and their kits are also more expensive.
Here are the approximate costs of some of the above ground pools:
| Size | Shape | Pool Price | Installation Price | Total Cost |
| --- | --- | --- | --- | --- |
| 12' | Round | $1200 | $800 | $2000 |
| 18' | Round | $1500 | $1000 | $2500 |
| 24' | Round | $1800 | $1200 | $3000 |
| 30' | Round | $2500 | $1800 | $4300 |
| 12' x 24' | Oval | $1500 | $1800 | $3300 |
| 15' x 30' | Oval | $2000 | $2000 | $4000 |
| 18' x 33' | Oval | $2600 | $2400 | $5000 |

Do note that the height of the pool (ranging from 48″ to 54″), will affect your final price significantly. Taller pools cost more.
Above Ground Pool Kit Pricing
Most swimming pool companies only provide above ground pool kits. The actual installation costs extra bucks. On average, an above ground swimming pool kit will cost between $1,500 and $7,500. Of course, this amount will depend on the quality of the pool.
Keep in mind that the more resin and less metal the pool has, the higher its cost will be. And, the longer it will last.
Check our easy guide to attractive pool landscaping
Installation Cost
The cost to install an above ground pool is usually $1,000–$3,000. This range includes labor cost, leveling the ground, dumping and spreading sand, and connecting electricity.
You can also opt for the inexpensive 'set and fill' pools. These do not need any installation. Their cost ranges between $100 and $800. But, they last only 1–3 summers.
Extra Features and Add-ons
Any extra feature or customization helps make your splashing more fun as well as comfortable, but they add significantly to the total price of the pool. These add-ons include pool heaters, pool walls, pool liners, pool covers, pool lighting, decking, waterfall, etc.
Moreover, you also need to buy maintenance tools and pool equipment such as a pool pump, vacuum, cleaning brush, etc.
Apart from these, some pools require building permits, tree or bush removal during site prep, or insurance.
Let's explore a few great features for your outdoor pool:
Swimming Pool Heater
A swimming pool heater (could be gas, electric, or solar) helps to keep your pool open all-year-round. They generally cost around $300 to $700.
Decking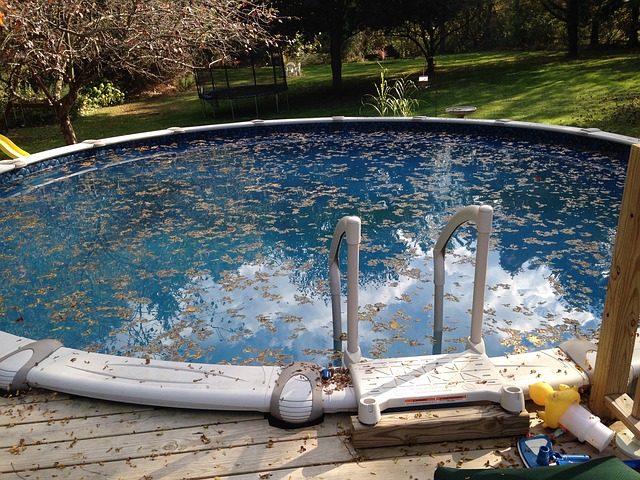 For that extra touch of luxury, you can add a deck to your above ground pool. In case you buy a deck kit, you will have to pay around $1,500 to $5,000, excluding installation. If you decide to build a pool deck yourself, it might cost you a lot lesser. However, a professional pool installer may give it a better finish.
Read more: 8 above ground pool decks to make your yard look beautiful
Winter Covers
A winter cover (in case you close the pool for winter months) will help keep the leaves and debris off your pool. Generally, safety-rated ones will also double as safety covers. These covers are upward of $100.
You could also consider pool pillows. These support the cover by floating on the water and helping to ease the strain on the cover. They cost about $10 each.
Pool Lighting
You can invest in quality underwater and floating lights to illuminate your whole pool. They cost anything between $30 to $120. Lighting depends upon wattage, brand, technology, and features such as solar chargers, etc.
Fountains or Waterfalls
A basic stand-alone fountain is usually between $30 and $60. In case you're planning to landscape your above ground pool, you might want to incorporate a waterfall. Just the waterfall cost starts at around $140.
Read more: When is it time to call a pool pro
Conclusion
Installing an over ground swimming pool is a great way to enjoy your summer. Apart from the convenience of having a pool in your own backyard, it will also add a style quotient to your house. You can play, lounge, and cool off whenever you want!
Many people, however, shy away from owning a pool because of the cost associated. But, they need not worry. Most above ground swimming pools are very much affordable — ranging from economical models to more luxurious styles. You can choose one based on your convenience and affordability.
Moreover, installing an above ground pool is much more cost-effective than getting an inground pool or even a semi inground one. Ground pools include a lot of installation hassles. The ground pool installers will also charge a lot more.
So, get help from our cost guide, install the above ground pool of your dreams, and enjoy all the comforts of your backyard retreat.
Read more: See our definite guide on pool remodeling
A Comprehensive Cost Guide on Above Ground Pool Prices
was last modified:
October 11th, 2022
by
Recommended