Whether you're looking to create a quiet bedroom or just a space for peace and tranquility, soundproofing a room that keeps outside noise to a minimum is something you might be interested in learning more about. For my family, creating a quiet home office out of one of our bedrooms in our soon-to-be-built home is something we can't live without.
I'm fortunate to be able to work from home running a financial education website, but that comes with its own set of challenges. We have two sons – 5 & 2 years old – who don't really understand the difference between dad needing to work and wanting dad to play in the backyard. That means we're doing everything we can to create a home office that allows for some peace and quiet for me to be able to focus on work.
Here are the steps we're following to soundproof a room.
Installing Wall Insulation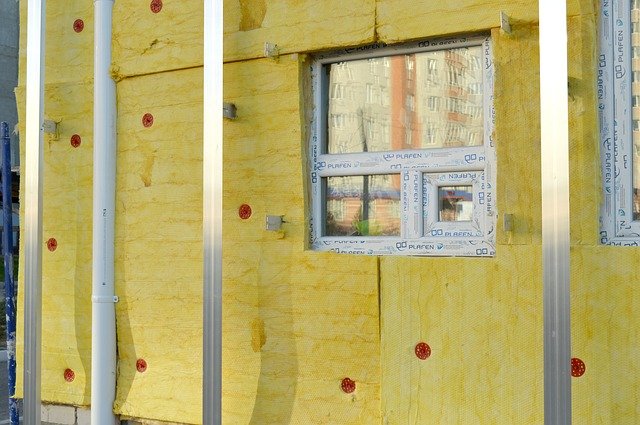 Traditionally insulation is only used on exterior walls during home construction, but we will be insulating all four walls as well as the ceiling in the bedroom that will be used as a home office. Installing wall insulation will serve to dampen any sound that tries to escape or come in.
Even though "acoustic batts" are available, our research indicates they don't provide enough additional soundproofing for the additional money. We will be using traditional R-11 thermal insulation in the walls.
 

?

Estimate the cost of your home renovation and ROI in just a few clicks with our free cost calculator
Resilient Channel & Drywall
Resilient channel acts as a separation between the drywall and the studs. When noise comes in contact with a wall built with the resilient channel, the drywall vibrates independently without transferring the sound to the studs and therefore the rooms on the other side.
The resilient channel is attached to the studs and then the drywall is attached to the channel, not to the studs themselves.
For drywall, we will be using ⅝" Type X-Fire Rated Drywall instead of the traditional ½" drywall. Even though the thicker drywall is traditionally used for fire protection, the denser drywall also helps with noise reduction.
After the resilient channel and drywall are up, we will be using silicone caulk to seal up all the areas where the drywall meets the floor, ceiling, and the larger joints in the corners. We will also be using silicone caulk to fill any holes in the framing, holes in electrical boxes, and any other potential areas where sound could escape before the drywall goes up.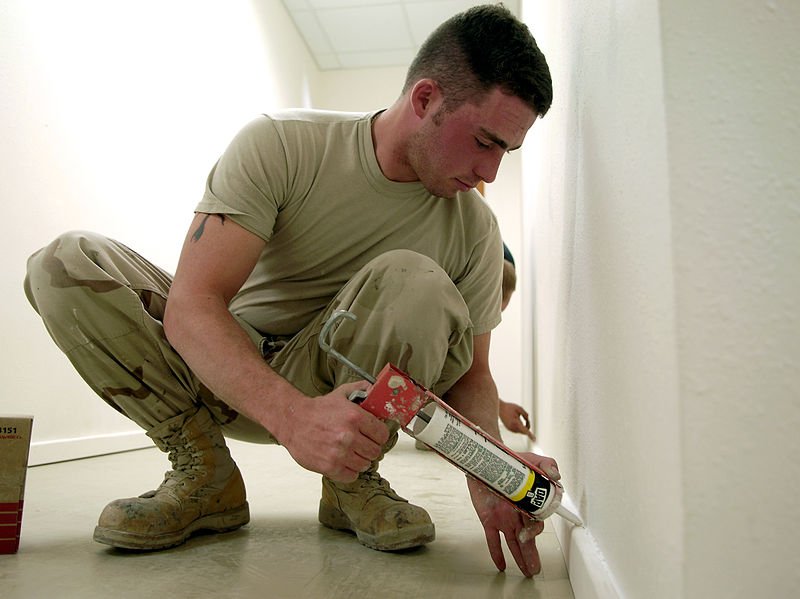 Door & Accessories
If you're trying to soundproof a room, a solid core door is a must. Hollow core doors allow more sound to pass through and aren't sufficient if you're serious about reducing outside noise. Some manufacturers make "acoustical wood doors" but we weren't sold on the idea that the improved sound reduction was worth the extra cost.
After the door has been installed, we will seal between the jamb and the wall framing with insulation. We will also be adding weatherstripping gaskets and a door sweep all to help ensure the sound stays out.
Flooring Choices 
Because the bedroom used as a home office will be on the second floor of our home, we don't have to worry too much about noise coming from above. But we still want to do all we can to keep out the noise from the first floor.
We will be using a heavy pad and high-quality carpet for the floors. All my research indicates carpet to be the best option compared to any laminate or wood flooring options.
The above choices map out of a plan for building a soundproof room in a home. As with all construction material choices, there are hundreds of options all with benefits and downsides depending on your budget. We think our material choices will result in a soundproof room for me to work without breaking the bank.
Feel free to share your thoughts and questions in the comments and I'll do my best to follow up and respond!
READ MORE: SMALL HOME OFFICE – 5 KEY DECOR TIPS TO CONSIDER
How to Achieve a Soundproof Room Without Breaking the Bank?
was last modified:
October 5th, 2019
by