Tips on how to merge aesthetics when you move in together
Moving in together is a major relationship milestone. Of course, it's a big step and calls for a celebration. But, it does come with some uncertainty! If you're a design-savvy person who's biased toward a particular design and decor, deciding how to merge aesthetics when you move in together may be a bit overwhelming for you.
But, you needn't lose sleep wondering how to incorporate your partner's living style, furnishings, and collections. Fortunately, we have some great advice for couples moving into a shared living space.
Whatever your design styles are, below, you'll find practical tips and tricks on how to merge aesthetics when you move in together. These home decor ideas will help you in creating a home that's a perfect blend of both your aesthetics — making your move-in experience as smooth as possible.
Make a plan before moving in together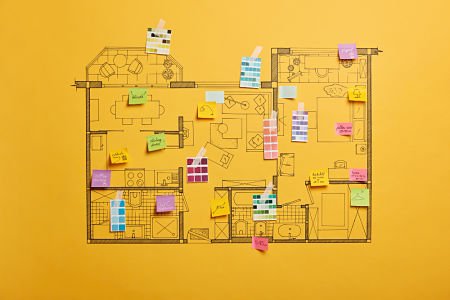 Much before taking the final plunge, and signing a lease on the new house, decide on the elements that will guide your home decor. If your tastes are drastically different, try for a balance of textures and styles. Do not restrict the decor to either completely masculine or feminine. Make sure your design is personal — but not sloppy due to a random mix of textures, elements, and colors from both styles. Remember that a good plan will help you in saving money and time.
Communicate what you want
Open communication is the key to unlock the secret on how to merge aesthetics when you're moving in together. For example, if there's something you're passionate about keeping but your partner loathes it, an open discussion about the item's sentimental value may be enough to convince the other person. Getting rid of it may cease to be such a big deal for them.
Mix and match
Your home should be a reflection of the style and tastes of both of you. But what if you have conflicting tastes? What if you love all things vintage while your partner is into Scandinavian interior design? The only solution is to reach a midway path by bringing elements of each others' aesthetics into your home.
Analyze how you both would want to feel when you enter your home or bedroom. And then, try to find a common ground. For instance, if your partner looks for a relaxing time after every day's work while you're an adventure enthusiast, you can incorporate both kinds of emotions in your decor.
Use soothing wall colors in the room and create a beautiful wall gallery filled with your travel stories. You can even add a fun accent wall to give the room a vibe of your personality. With a bit of creative thinking, you can find simple solutions.
Let go of some of your inventory
Your new home will probably not have enough space for everything you both own. In fact, a small space will necessitate that you keep things at a minimum. Unless of course, you're moving into a much bigger house. Even if you're making a real estate upgrade, why bring in the clutter?
Most relationship experts believe that it's a good idea to let each partner edit down their own collection of things, and only keep items which are valuable, functional, practical, and loved. This decluttering exercise will make merging styles a little less overwhelming. Plus, you'll get more space for a new beginning when you decide to move in together.
Buy new things together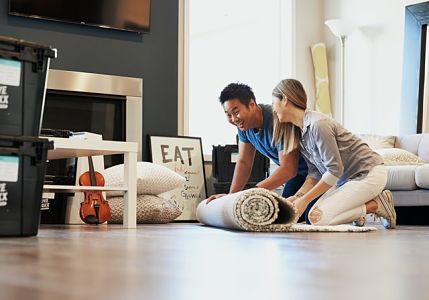 Before you're ready to move into a new house together, visit your local decor shops or flea market and pick out things that you both love. This will help you decorate your new house while harmonizing your interior styles. So, if there's a sofa, a rug, a dining table, or a piece of wall art you both love, just buy it. It can be the perfect focal point for your new shared space.
Read more: Why is credit score important when you buy a home?
Practice patience
It's important that you take your time decorating the new space instead of rushing into things. Also, remember that there's no right or wrong in home decor. All you have to do is agree to create interesting combinations, great color palettes, and unique ideas. For all you know, both of you may grow to love each other's design taste or be able to move on in terms of style preferences over time.
Be ready to compromise on the home decor
Like everything else in your relationship, your home decor too needs a bit of adjustments and compromises. It's definitely not worth getting into an argument over small stuff like where to place a couch or a side table in a living room. Or, which toilet paper to buy!
While you need to set boundaries, you should be ready to look at their perspective too. The idea is to make your home renovation a fun thing to do together. Of course, you want a beautiful space, but you also want to create lifelong happy memories, right?
Seek a professional perspective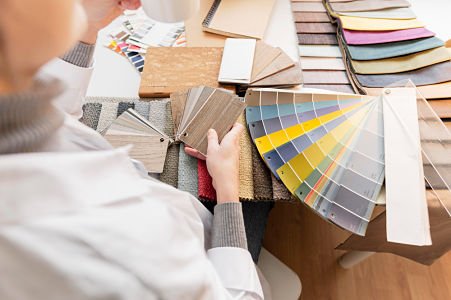 If both of you are still stumped on how to merge aesthetics when you move in together, it might be time to take professional help by hiring an interior designer. A pro will help blend your styles beautifully and suggest great color schemes — creating a cohesive look.
Last thoughts
When you're moving in with your partner, you can create a unique home decor design while merging completely different styles together. Just make sure your home's ambiance accommodates your distinct personalities. Whichever aesthetics you choose, it's important that both of you agree to build a happy life together. 
Read more: Green Christmas decorations
Tips on how to merge aesthetics when you move in together
was last modified:
November 27th, 2021
by
Recommended