Aging in Place 101: Updates for Seniors' Homes
Even the loveliest of homes can be a disaster scene in the making if its occupants are well past their prime. According to a recent AARP report, 90% of U.S. seniors want to stay at home for as long as possible before moving to an assisted living facility. This is a serious reason for concern for many families, as an aging relative at home means that a fracture or painful injury is just an unsupervised trip to the toilet away. For this reason, seniors' homes should be updated with maximum safety in mind in case the aging tenant decides to stay put instead of booking a room in a nursing home. But which are the most critical tweaks that can be carried out in an elderly person's house in view of boosting safety and comfort for aging in place?
Switch to the Curbless Shower
Shower curbs are a huge obstacle for seniors with mobility problems, which is why a shower update to the walk-in bath is the most profitable investment in long-term safety, comfort, and wellbeing of aging occupants. The switch from conventional to curbless shower design is costly, but its value is priceless, as such a tweak will minimize the odds of an injury at one of the riskiest spots at home.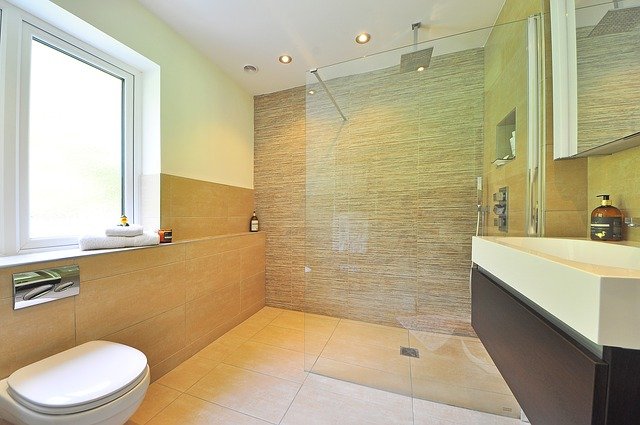 Grab Bars in the Bathroom
Bathrooms are high-risk areas for elderly residents, and accidents starring humidity and slippery tiles occur more often that you'd think. To stay on the safe side of bathroom design, install grab bars next to the updated shower, toilet seat, and bathtub: that way, an aging family member will have a strong support point in case of sudden weakness or instability.
Install an Elevator or Stair Lift
Elevators and stair lifts are another pricey home upgrade that can help cut the risk of injury for an elderly tenant. While elevators are a perfect choice for seniors whose homes have an attic or basement, stair lifts are a better option for aging residents in two-storey houses as they can be custom-fitted to different staircases, but the installation price is usually rather high.
Read more: Home elevator guide
Levers Instead of Door Knobs
Standard doorknobs are a tricky thing for seniors with arthritis, shaky hands, and tactile function impairment. For safety's sake, have conventional doorknobs replaced with lever-style handles: this is a cheap living area tweak that can simplify an aging person's life considerably and prevent a host of ugly surprises featuring classic door handles and weak grip of a senior's hand.
Read more: Remodeling Tips For Secured Senior Living Homes
Home Surveillance for Security

Lots of unexpected things can happen if you leave an aging parent home alone. To keep tabs on the safety of your home and the well-being of your aging blood relation, update your home with a reliable surveillance system and first-rate security doors. That way, unwanted visitors won't be able to get in undetected, and your loved ones will stay out of harm's way even when you're not at home.
Read more: Best Home Automation Products for Aging in Place
Remote-Control Amenities
Even if you're not a fan of the smart home concept, remotely operated windows, blinds, lights, and security devices deserve a place on your house upgrade list if you have a senior in your care. Remote-control home features can make life easier for seniors who sometimes find it difficult to manually tackle even the most basic of tasks around the house, such as closing the window or locking the front door.
Read more: Home Renovation Options For Aging Parents
Non-Slip Floors for Safety
Standard tiles found in most homes usually have high slip ratings, which makes them a possible hazard for weak seniors. To dial up home safety and prevent potentially fatal accidents involving slip-and-falls, cover the floors in high traffic areas such as the foyer, kitchen, and toilet with non-slip covers or have slippery tiles replaced with stone flooring, laminate, or slip-proof hardwood.
Read more: Emerging Technologies In Elevator Installation
Other smart home tweaks that can take home safety to the next level for senior dwellers include lighting upgrades, door frame widening, installation of disability ramps, shower seats and raised toilets, and switch to minimalist design for peak functionality. Though the total cost of the home remodel may add up to a rather steep figure, it's still a small price to pay for a living area that'll as safe as seniors' houses ought to be.
MORE: Safe Design Solutions for Senior Friendly Bathrooms 
Aging in Place 101: Updates for Seniors' Homes
was last modified:
April 22nd, 2022
by
Recommended