Should you go ahead with air vent cleaning?
Concerned about the quality of air in your home? You SHOULD be. According to the Environmental Protection Agency (EPA), indoor air quality is one of the top health threats in the United States. So, when it comes to removing the potential allergens and pathogens from your home, does air vent cleaning offer a solution?
Well, while air vent cleaning may not be the only solution, it does make sense when it comes to regular home maintenance. You can get rid of an army of dust, pet dander, and bug fragments if you have clean ducts and vents.
What is air vent cleaning?
Air ducts and vents are passages that ensure air circulation for your heating system, ventilation system, and air conditioning unit — together called the HVAC system.
Simply put, these ducts help the heated or cooled air travel throughout your home. Over time, there's bound to be some dirt buildup along the edges of the vent — interfering with the circulatory system of your home. That's why cleaning ducts and vents are important.
Is air duct cleaning really worth it?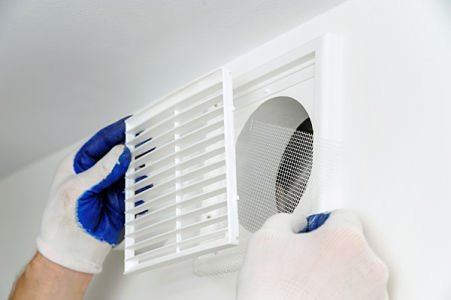 If you or someone in your family suffers from allergies or asthma, you should consider getting your heating and cooling ducts cleaned. However, at the cost of sounding contradictory, do know that there's no conclusive study to show that duct cleaning actually prevents health problems.
Or that, dirty air ducts increase dust particle levels in the house. The dirt in the air ducts is more likely to adhere to duct surfaces than necessarily enter your living space. So, air vent cleaning is more for hygienic home maintenance, than for any measurable health benefits.
Read more: Importance of air exchangers
How much does it cost to clean air vents?
The average air duct cleaning cost ranges between $300 and $1000 per heating and cooling system, or $35 per air vent. The cost of air vent cleaning services depends on the size of the system, level of contamination, the size of your home, the number of ducts, their configuration, the system's accessibility, and where you live.
If you decide to go ahead with air duct cleaning, make sure the duct cleaning service provider is qualified to clean all components of your HVAC system. These include the supply and return air ducts, grilles and diffusers, heat exchangers, heating and cooling coils, and fan motor. Also, ensure that they follow the National Air Duct Cleaners Association's (NADCA) standards.
Read more: HVAC financing for good & bad credit
How do I know if my air ducts need to be cleaned?
You will be shocked at the amount of dust and lint lurking in the air vents and ducts of your home. A thorough inspection is all you need.
If you experience any of these conditions, you should consider having your air ducts and vents cleaned:
If an HVAC inspection unearths visible debris, dirt, and dust or mold growth inside the hard surface of the ducts. Keep in mind that whether or not it's mold can only be confirmed by an expert.
If the insulated air ducts get wet or moldy and emanate an odor. However, keep in mind that duct and air vent cleaning alone can not and will not eliminate odors from your HVAC system. And, using a microbial spray as part of your duct system cleaning is a temporary solution. It's best to find out the cause of the mold growth, and solve it.
In case the ducts get infested with rodents or insects.
Keep in mind that you need to address the underlying causes before any cleaning, retrofitting, or duct replacement. Or else, the problem may recur.
Read more: House cleaning cost
Can I clean the air ducts myself?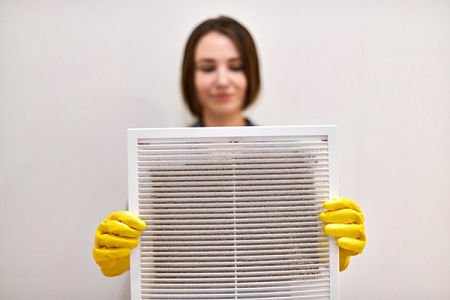 While cleaning air vents and ducts yourself may not be rocket science, it's not a good idea. Cleaning air ducts is not a DIY project! Only a certified technician, with the right tools and equipment, should be allowed near your air ducts.
Keep in mind that air duct cleaning is done with a high-end roto brush machine and a high-efficiency particulate air (HEPA) filter and vacuum. That's why it's crucial to consult a licensed HVAC technician before any air vent cleaning.
Plus, they will inspect your ducts and the condition of the hangers and sealing points thoroughly. Reckless cleaning could damage the ductwork — resulting in impaired efficiency and costly repairs.
Read more: Winterize an AC window unit
Key takeaways
Like everything else in your home, air ducts and vents too need some TLC. Or, else, your air ducts may get clogged over time due to pest damage, per hair, or lack of routine home maintenance.
Keep in mind that ductwork cleaning may not necessarily improve the airflow in your home. Or, permanently remove mold or odors. But, it's always a good idea to keep your home maintenance up to date and have a clean HVAC system.
It's best to consult an HVAC specialist to determine the most reliable ways to clean your air vents and maintain your ductwork.
Read more: 7 air conditioner types: Choosing the best for your home
Should you go ahead with air vent cleaning?
was last modified:
July 15th, 2022
by
Recommended