Apartment Flooded? Here's What You Need to Do
Too much of a good thing is definitely a bad thing when it's water. The essence of life, this precious fluid is also an integral aspect of recreation and hygiene. But if it gets out of control, particularly in the home, water can also be exceptionally destructive. Here's what to do if your apartment floods.
Insurance is Assurance
While buying renter's insurance isn't always a legal requirement, it's definitely a good idea. In the event of a flooded apartment, the landlord's insurance will cover the building, but not your wet possessions. To cover your personal losses, you'll need to have a renter's insurance policy in effect on the date of the flooding. 
Read more: How do I sell my flooded home without getting low-balled
A Drop of Prevention
The best thing to do is everything you can to prevent flooding from happening in the first place. Attend to leaky pipes, windows, roofs, ceilings or appliances right away. Water can be sneaky. Today's minor drip could be tomorrow's deluge. You'll see evidence of a minor leak in the kitchen or bathroom, wipe it up and go on about your day. However, what you won't see is the damage happening inside the walls, underneath the floors, etc. This is why it's important to say something about leaks before they get out of hand. When you do, always provide written and dated notification.
Should the Waters Come
If you're around when the flooding begins, make every effort to move your belongings to higher ground. Remember, the landlord's insurance is only going to cover the building—unless you spotted signs of the impending disaster, reported them and the landlord did nothing. In that instance, they'll be liable for the replacement of your personal property too. Still, some things are irreplaceable. If it's safe for you to wade in and out of the place, rescue the things you hold most dear. Seal any leaks you can to try to minimize damage to the property and notify the landlord—in writing—immediately.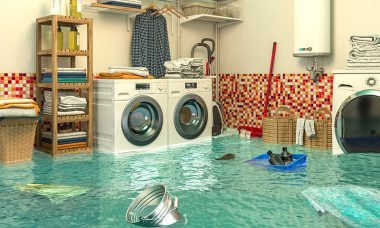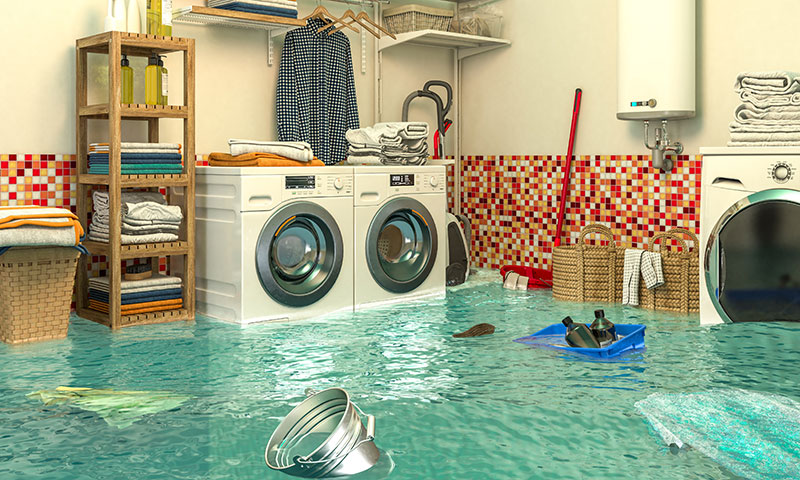 After the Flood
Most state laws afford you the right to live in a dry apartment. Within this, you also have the right to seek alternative shelter if your landlord can't provide it right away. You also have the right to use the money you would have paid for rent to cover you until your place is repaired. Most good landlords are OK with this. If yours isn't and the flood damage was definitely a result of their neglect, you might have to meet them in court. Which is why you should always provide written and dated notification of issues when you notice them. If the situation goes legal, you'll be required to prove you tried to warn the property owner. You should also take action to prepare for future rain storms or floods.
Responsibility Goes Both Ways
If it turns out the building is in a known flood zone but the landlord didn't tell you, they can be held liable for all resulting damages. Conversely, if you cause the flood—say you clog a toilet—the landlord can hold you responsible for all damages. In this instance, you'll be doubly glad you got that renter's insurance policy.
READ MORE: What to Do If You Have Leaky Pipes in the Kitchen or Bathroom?
Apartment Flooded? Here's What You Need to Do
was last modified:
October 6th, 2022
by
Recommended