The final step in any work plan of a construction project is the details and finishes, among them, if you have balconies, you should consider balcony flooring. However, this is up to the owner or the construction company to decide.
When talking about balconies, special care must be taken because although it is a small area to share, it can generate structural problems.
Among the most common and versatile floors used are the following:
Concrete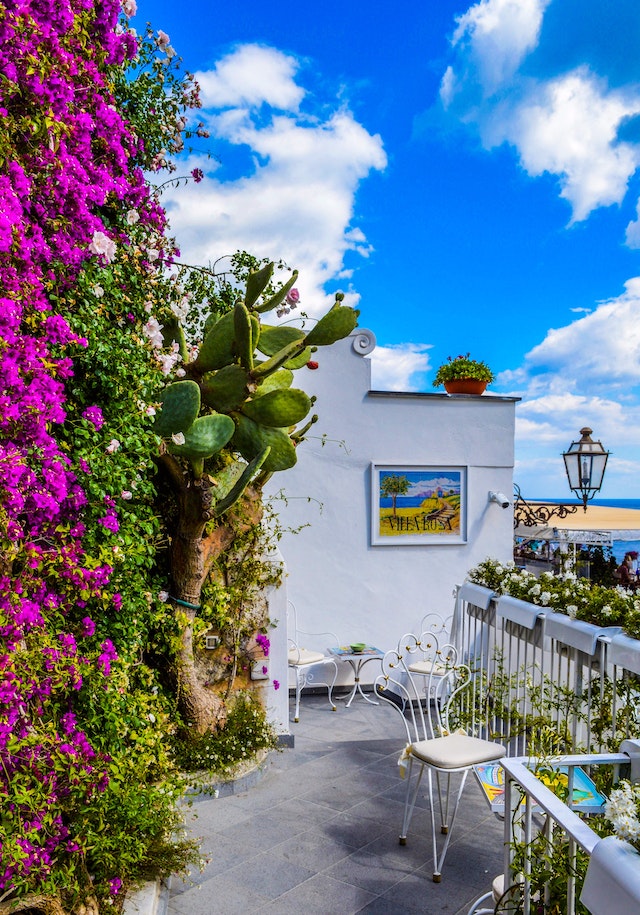 It is the most economical and accessible of all the options, due to its hardness, durability, and resistance to wear. This last property makes it a smart choice if the area is heavily trafficked or exposed to the elements.
Pros
High durability
Low maintenance over time
Economical
Easy to install
Cons
Heavier than other floors
Not ductile
Wood
One of the materials used in flooring par excellence. It is the perfect choice for a country, colonial or rustic style. This material tends to expand with the increase of temperature and otherwise shrinks with the cold, so it can crack.
Pros
Hygienic.
Easy to install.
Diversity of styles, patterns, and woods
Cons
Outdoors. The balcony requires constant maintenance so that it does not rot or protect with a textile.
Expensive
Can be easily chipped
Ceramics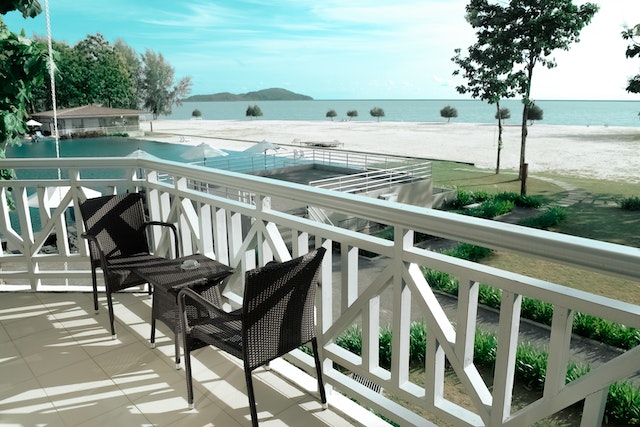 Ceramics are the flooring that most people choose for its variety of colors, materials, and weight. It also has anti-slip options and can imitate other materials such as wood or concrete. You should maintain the ceramic by cleaning it at least once a week with a detergent to remove dirt or by wiping it with a spot cleaner.
Pros
High durability
Temperature resistant
Hygienic
Cons
The high and constant maintenance
Chips and splits easily
Difficult to keep glue joints clean.
Artificial grass
Something different and eccentric, this is for you. It is not like natural grass, it is soft and it is perfect if you have children and pets. No need to water it, no need to mow it, and no need for additional furniture to decorate. It is low maintenance, it can be washed with water, or simply mop it with water to clean it.
Pro
pet friendly
Durability
non-toxic
low maintenance.
Cons
No temperature control and can burn, causing injury.
What is the best balcony flooring?
There are several options to choose from for balcony flooring, as we talked about above but, in my personal case, porcelain tiles are the best options, they are light, have a diversity of patterns and textures, and in case the balcony is outdoors, they are durable. Although they require high maintenance and constant cleaning, they are efficient options for a balcony. Especially those non-slip ceramics. On a balcony, you need to have security.
Apartment balcony flooring, what to choose?
Before choosing a floor, please check your apartment and its structural properties with a civil engineer. Why? Apartment balconies are usually the lightest part of the entire structure. Now, what happens if floors and elements such as heavy materials are installed? The structure starts to fail progressively. So before setting up the balcony make sure that everything complies with the standards, that the resistances are correct and that during the construction process no steps were skipped.
Once this is done, choose a light, functional floor that is easy to clean and easy to maintain and that will not cause you problems. Some ceramics can work very well, you should check the type of ceramic material and if you can choose non-slip ones. Another very good option for indoors is parquet, wood will always be a light and elegant option, and you can also build patterns to your liking.
The most stylish balcony flooring ideas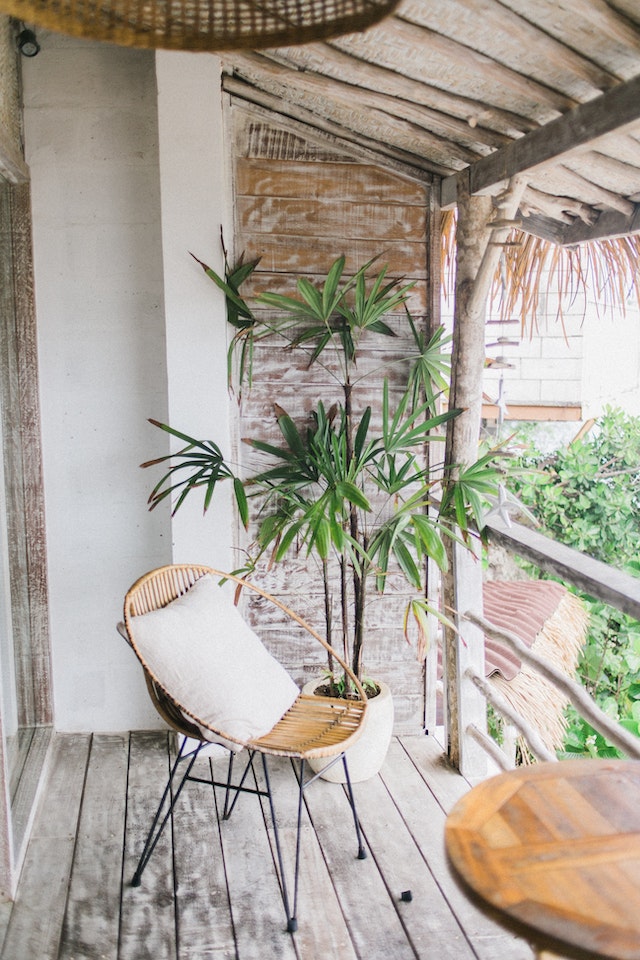 Decorating a balcony is as important as the interior of the house, it is a space where you can share and have a different atmosphere according to the decoration and design of the interior.
According to the above flooring selection, you can see some flooring ideas and styles for your balcony.
Classic wood
Classic never goes out of fashion and this is true for wood flooring, you can get different results by choosing different types of wood, however, the best choice for balconies is wood composites. The parquet floor must have special treatment and constant maintenance so that it does not rot quickly.
Porcelain
One of the most popular and aesthetic options for floors, easy to clean and if combined with ceramic gives an incredible and timeless result for any time of the year.
Artificial grass
You can have your garden on your balcony and have a refreshing place to come to after work and it is special if there are children and pets.
Plastic
They may look like ceramic but they are much more economical, resistant to moisture and weathering, as well as being lightweight, and slip-resistant. With the right furniture and combined with a pattern you can have a cafeteria-style balcony.
Rubber
It is the first choice in cost, utility, and efficiency but not in appearance. However, it is the safest option because it is non-slip.
Balconies can be a safe recreation area if the proper advice is followed and gets maintained as required for the floor that has been selected.
Balcony flooring: Best tips and materials
was last modified:
May 22nd, 2023
by
Recommended