Every homeowner desires a beautiful bathroom — a private space that provides them with the utmost comfort and privacy. Needless to say, a bathroom makeover is one of the most popular home remodeling projects. One that adds real estate value to your home. So, if you too are planning a bathroom renovation, and wondering, "Why do I need a bathroom remodel estimate", you'll get all your answers here.
Well, a good home improvement project begins with good research — knowing what to expect and how much to expect. In the absence of a good estimation (labor costs, material cost, etc.), you'll be lost in the renovation process — making it extremely difficult for you to plan your home renovation budget.
So, yes, if you're asking yourself why should I estimate my bathroom remodel, don't! Instead, use a reliable cost estimator like Kukun's before beginning any home project.  
After all, a large-scale bathroom remodel can be quite expensive. Typically, bathroom remodeling cost starts at $5,000. The exact price will depend on the size of the room, the scope of the project, and the products you choose to update your bathroom with.
And, it does get you good ROI, especially if you're looking to sell your home in the near future. If done right, a newly remodeled bathroom can have potential buyers entering into bidding wars for your house. Conversely, an old, impractical bathroom might languish on the market with not even a single bid.
Remodeling your bath is a complex task, but proper planning can help you get the look and feel you want. This guide will help you understand why estimating the costs for your powder room, guest bathroom or master bath is important.
Read more: Powder room floor plans by an architect
What can go wrong during an unplanned bathroom remodel?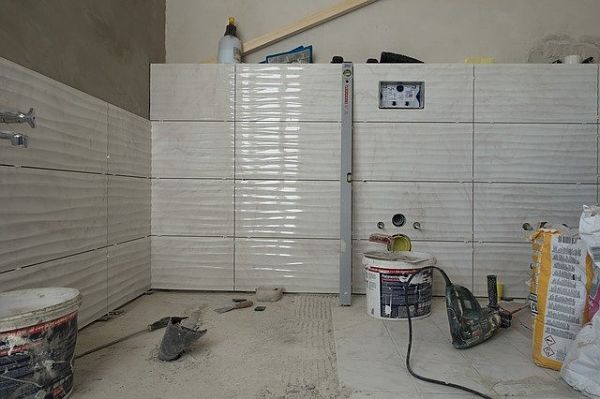 If you've not planned your bathroom renovation, a lot could go wrong. A good bathroom remodeling idea is certainly more than choosing taps, countertops, and bathroom tiles. You could end up with a bathroom plagued by problems that would cost you more than just money.
Here are some of the most common mistakes made during a bathroom renovation:
Not making a clear plan for your bathroom layout: When it comes to your bathroom, function must come before form. Especially in a small bathroom. So, lay out a clear bathroom design — even before you call up a bathroom contractor. 
Being unrealistic about your bathroom renovation budget: Remember that bathroom remodels are notorious for their hidden costs — what with the rusted pipes, rotting joists, damaged bathroom floor, or bad plumbing work. Always use a cost estimator beforehand to be prepared for the budget. Then, add an extra 15 to 20% for your contingency fund. That way, you'll be prepared for the unexpected.
Switching fitments around: Moving pipes can be expensive besides being problematic. It raises more problems than it solves. Always consult a licensed plumber before you plan a structural bathroom makeover.
Improper spacing: Make sure there's sufficient space between sanitary ware so people can move around, sit, or stand comfortably. For example, you must leave at least 60cm between the toilet and anything that's in front of it. Ensure that the towel rail is fitted within easy grabbing distance of the bath or shower. Also, the cupboard and shower doors should be able to open without obstruction.
Choosing the wrong materials: Bathrooms undergo a lot — from extremely high moisture levels to fluctuating temperatures. You must choose materials designed specifically for the bathroom. Or else, very soon, you'll have warped or mildewed floors, walls, or bathroom vanities. Your bathroom materials should be able to survive high humidity and stand the test of time.
Not having enough bathroom storage: Always include a good mix of bathroom storage: open shelving for toiletries and accessories, and built-in cupboards for bathroom essentials such as towels, spare toilet rolls, etc. A medicine cabinet or a mirrored cabinet is also a neat storage option. Basically, you ought to make the most of every inch of the bathroom space.
Ignoring bathroom ventilation: This is as serious as it gets. Moisture-laden bathroom air can cause pervasive mold or mildew, besides making your bathroom smell weird most of the time. Invest in effective bathroom ventilation fans or heat lamps to circulate the air or reduce moisture in the bathroom respectively.
Going ahead with a DIY bathroom remodel: A bathroom project is complex. Especially when it comes to building a new shower stall, tiling the bathroom walls and floors, installing whole-bathroom wiring, or other plumbing and electrical work. Undertake it only if you're 100% sure of your skills and effort. It's best to hire a licensed professional — one who understands the project well.
Losing focus toward the end: Any home improvement project (whether bathroom, roof, or kitchen renovation) is exciting in the beginning. But, one tends to lose focus as the work progresses. It's best to anticipate problems, deal with them, and move at a steady pace. Make sure everything is done correctly. Your patience will definitely pay off.
Read more: 10 Expert tips on how to design a bathroom
How does Kukun's bathroom remodel cost estimator help?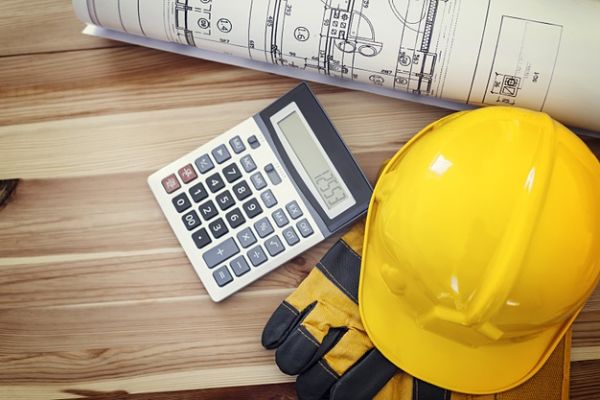 It's crucial that you do not let your bathroom remodeling budget go overboard due to surprising (or should we say shocking) expenditures. Understand what the average bathroom remodeling costs in your area by using Kukun's easy-to-use and reliable bathroom remodel cost calculator.
The purpose of the cost estimation is to predict the quantity and costs of the resources required to complete a bathroom job within the scope of the project. Once you get a clear idea of the prices, your budget planning process will be easier to deal with.
So, irrespective of the project type — whether it's a new project or a renovation of an existing structure, the construction cost estimation will provide you with a precise picture of the expenditure you can expect.
The estimator tool will help you calculate the total renovation cost with the click of a button! And, yes, the tool is absolutely free — giving you the bathroom remodel estimate in minutes! It will help you plan your budget — making your home improvement project easier, better, and stress-free. And, you'll save money too!
Keep in mind that bathroom renovations are one of the hardest to estimate costs for. The reason is that there are so many variables at work. Moreover, the building materials are available in a wide range of quality and prices. Depending on the changes you want, you can spend as little as $100 or as much as $10,000!
Read more: 12 Steps to remodel a bathroom in a successful way
Average cost of a bathroom remodel project
The average cost of a bathroom remodel is about $10,800 — with most homeowners spending between $6,125 and $15,375. The cost will depend on a lot of factors, including:
Geographical location: Where you live may impact the cost of your bathroom renovation.
Level of difficulty: If you're planning to install a large soaking tub on the second floor of your home, it may mean higher labor charges.
Building permits: Large-scale bathroom renovations may require permits depending on the state you live in. While the permits are generally inexpensive, they can add to the overall bathroom renovation cost.
Addition, replacement, or disposal of materials: Removing and disposing of old flooring, bathtub, or shower tiles will have to be done by your contractor. These costs are typically included in their labor price when they provide you with a bidding quote.
Type of remodel or extent of damage/repairs: Whether it's repairing water damage caused by leaking faucets or removing damaged plumbing pipes, the costs will increase depending on the extent of the damage.
Bathroom remodel labor costs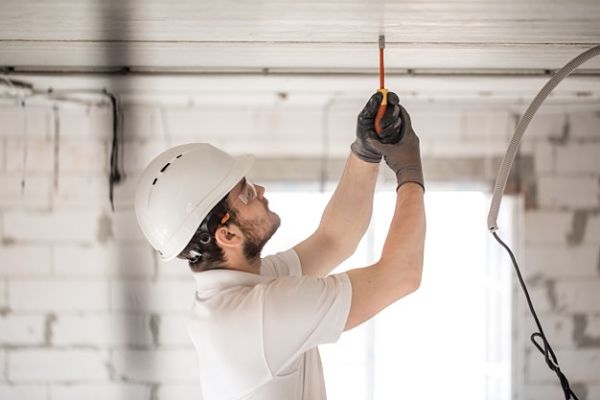 Labor costs account for 40% to 65% of your total renovation budget. When it comes to bathroom remodeling, the average labor costs run at $50 to $75 per hour. When asking for a contractor bid, always ask for a detailed one that breaks the material and labor costs.
In all probability, you'll be needing a general contractor who specializes in bathroom and kitchen remodels.
General contractor fees: $300 to $400 per day.
Plumber fees: $1,000 to $2,000 per day.
Interior design fees: $100 to $500.
Electrician fees: $50 to $100 per hour.
Drywall installation charges: $30 to $50 per hour.
Bathroom remodel materials costs
Here are some common bathroom fixtures that can impact the overall cost:
Size and style of bathtubs and showers. For example, installing a freestanding bathtub may incur additional plumbing costs.
Material, quality, and size of bathroom cabinets and vanities (whether single or double vanity). The most cost-effective option is a stock vanity while custom cabinetry (ideal for small bathrooms or luxury master bathrooms) is the most expensive.
Countertop material. The cheapest being prefabricated countertops and the most expensive being a marble countertop.
Manufacturer, style, and material of faucets, toilets, or other plumbing fixtures.
Type of bathroom sink. Pedestal sinks, drop-in sinks, and designer sinks offer a huge variety in terms of styles and prices.
Wall and floor tiles. The most popular bathroom tiling choices include ceramic, porcelain, glass, mosaic, and natural stone tiles.
Get help with bathroom financing
Your bathroom is perhaps one of the most used spaces in your house. From relaxing in the bathtub yourself to ensuring your guests have a good powder room to use — bathroom renovations are generally at the top of the priority list for most homeowners. However, this home improvement comes at a high price.
So, if you're looking for the best bathroom remodel & renovation financing options, Kukun will help you navigate the process with its easy and quick lending tool.
With over 20 lending partners in the loan program, Kukun provides financing for a wide range of client profiles and contractors. Bathroom financing was never this simple!
Read more: Your questions on home insurance after remodel, answered!
Why should I estimate my bathroom remodel?
was last modified:
November 11th, 2022
by
Recommended