Beautiful Blended Outdoor Indoor Living Space Design Ideas
We used to consider interior decorating an entirely different affair than landscaping. After all, that's why we have the professions of an interior designer and a landscape architect. However, many people feel that there should be some kind of natural flow and continuity between the indoor and outdoor. That flow is achieved by opening up the interior, creating a seamless transition between the interior and exterior, and introducing "homey" elements outside. If your climate is just right (a lot of mild and sunny days) and you want to feel at home even when you step out of it, here are a few ideas you could use for a blended outdoor indoor living space.
Patio Doors
The most obvious way to forge a strong connection between the outdoor and indoor is to install large patio doors that will not only provide you with a perfect view outside but also contribute to the feeling of space in your home and introduce generous amounts of light. To maximize that spaciousness, you should choose minimalistic door frames that don't obstruct the view when the doors are closed. Sliding doors are not your only option; you can also go with bi-folding.
An Around-the-Corner Window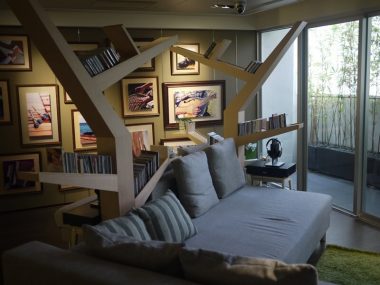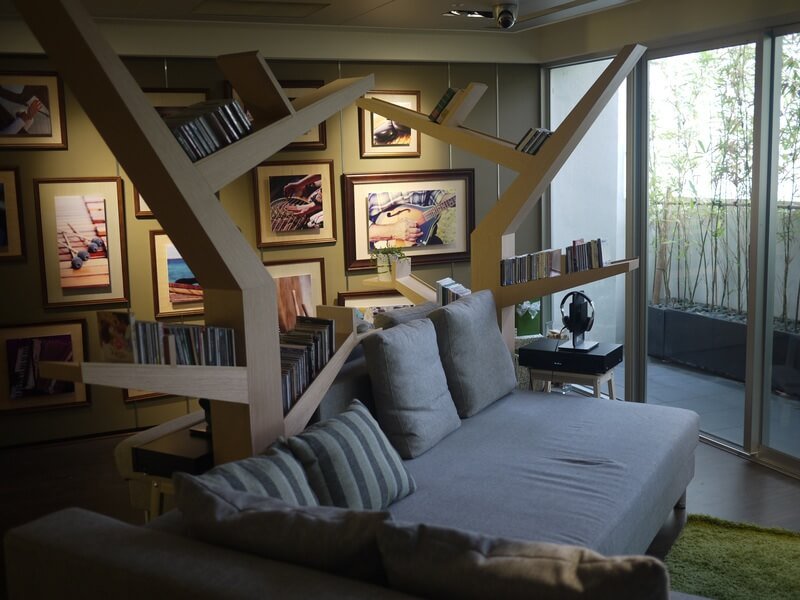 Who needs the traditional four-walls-and-windows-in-the-middle pattern, when you can have a large corner window that can completely change your interior? If you get rid of the corner wall, you will instantly get a striking focal point of the home and the feeling of a special bond with what's outside.
If you have an astonishing view from anywhere in your home (it doesn't matter if it is the bedroom or the living room), that's where you should put your corner window.
A Greenhouse Breezeway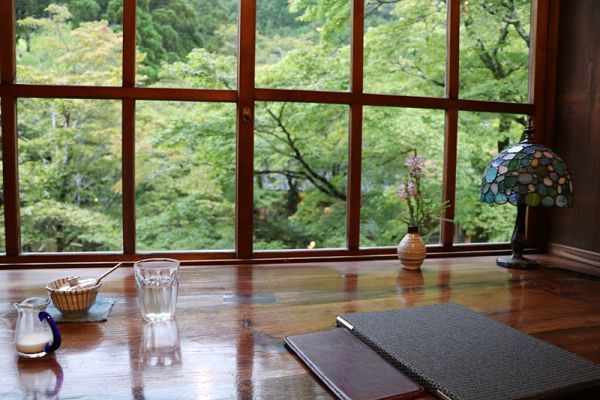 Indoor connecting spaces are usually just boring areas of a house that include minimalistic décor and transitional items. However, if you re-imagine your breezeway to be made entirely of glass (it can include frames or wooden beams), it will flood the space with natural light and give it an entirely different meaning.
Read more: Three season room
Matching Floors
Matching floors will create a fluidity that will further unify the two spaces. Non-natural materials may be a better choice if you want to minimize the maintenance. Tile flooring is a great choice, but be careful that when choosing the same design, you don't opt for the same texture too, because indoor floors should be softer, while outdoor ones should be slip-resistant.
Sheltered Outdoor Space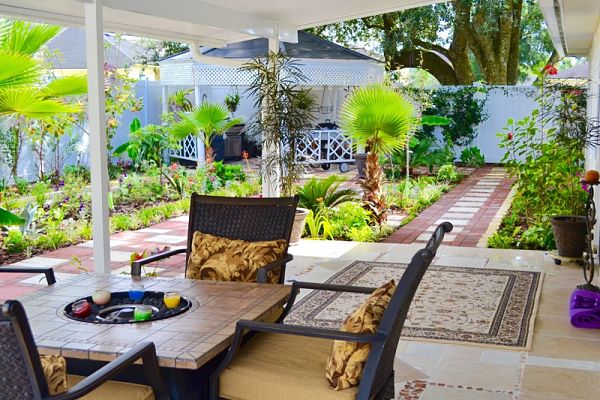 Having a cover space next to the house will motivate you to spend time outside, even when the weather isn't exactly cooperating. There are plenty of ways to shelter your outdoor oasis, from the retractable awning, oversized umbrellas and shade sails to pavilions, tiki umbrellas, and cabanas.
No Place Like Home…
Is covered outdoor space all that it takes to make a blended outdoor indoor living space? Not really. You still need to introduce a sense of coziness outside. You can achieve that with outdoor furniture of similar design and colors as the indoor one. Robert Plumb furniture is a good representation of perfectly combined endurance of outdoor furniture and the aesthetics of indoor pieces. Add a lot of comfortable seating and throw in some pillows. An area rug can also serve as a way to make the transition more natural.
Read more: 4 Outdoor Makeover Projects That Can Increase Your Home Value
Plants Everywhere
The only point of outdoor indoor living space is to make your home more open to nature, so why not use nature's best products to do that? Start setting the tone for what follows by introducing indoor plants in continuity, all the way to the outdoors, where you can place several more of the same plants (or same pots).
The indoor space shouldn't be simply cut off at the border with the outdoors. On the contrary, these two should embrace each other and be a cohesive whole. Implementing this idea will have a great impact on the way you experience everyday life at home.
Beautiful Blended Outdoor Indoor Living Space Design Ideas
was last modified:
April 25th, 2022
by
Recommended