Benefits of Using ICFs In Your Home
Insulated concrete forms or ICFs are rigid systems of formwork for reinforced concrete. The formwork is normally made of thermal insulation, and it is meant to serve as the permanent inner and outer layers of walls, roofs, and even floors.
ICFs have actually been in use in constructing houses and even large buildings in the United States for many years now, though not as widely as we hoped. ICFs are generally cost-efficient and are known to have the ability to withstand winds, earthquakes, and even devastating floods.
The use of ICFs in homes and other buildings can still offer a few other advantages besides the two mentioned above, especially when they are prepared and installed by builders who specialize in insulated concrete forms. In this article, we look at some of these other benefits.
Benefits of using ICFs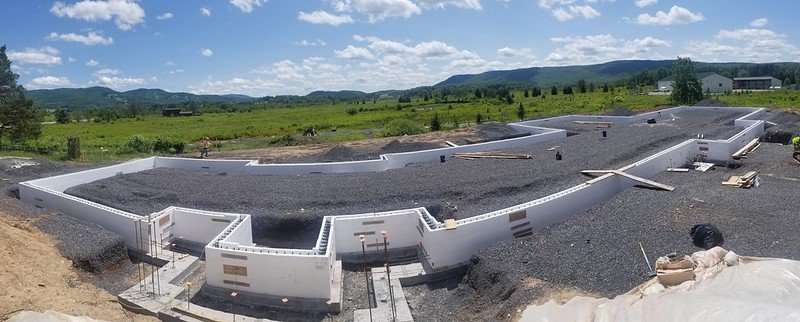 Ease of work
Unlike conventional walls, ICFs do not require the involvement of professionals from other trades, so there is little need for coordination. This leads to a more efficient work process.
ICFs also have inherent insulating capabilities, so there is no need for exterior cladding, even during the cold days of winter. Once the structure is closed down with ICF, interior work can immediately start. This saves time, effort, and money.
They keep indoor air clean
Construction projects that use ICFs do not receive as many callbacks for repairs or work adjustments. The ICF formwork is designed to be airtight, which means that ICF walls, roofs, and floors do not suffer from annoying leaks and other integrity issues quite as easily.
Aside from a more reliable finish, the airtightness of the ICFs helps in keeping out pollutants. The two layers of insulation also help in keeping out noise from outside. These effects help to keep the indoor air conducive for living and rejuvenation.
Read more: Radon mitigation costs
ICFs are considered green
Those who advocate for environmental protection and preservation will surely love ICFs since they are environmentally friendly and are made of recycled materials such as expanded polystyrene (or EPS) and reused styrofoam.
Incorporating green elements in home construction does more than just helping the environment. Green homes are now assessed to be of higher value. This is in part due to the growing awareness about environmental preservation. The use of ICFs and other green elements can signify a greater value if the homeowner decides to sell their property. With this, creating a green home can be a strategic business decision.
ICFs can be aesthetically pleasing
Once installed, ICF walls can be styled like any other wall. You can add a variety of finishes to it, including the more traditional siding, stucco, and brick finishes. These treatments will not in any way affect the ICF's functional properties.
ICFs come also with a number of setbacks. For one, ICF installation requires a good deal of planning, and this can be challenging if there are no contractors nearby who have enough ICF knowledge or experience. Fortunately, this won't be an issue for long. It's only a matter of time before this building method becomes more mainstream.
Read more: Tips on carefully insulating an old home
Benefits of Using ICFs In Your Home
was last modified:
January 1st, 2022
by
Recommended