The festivities are around the corner and so is the gifting season. Buying the perfect gift can be a bit intimidating. Every friend or family member is different – some are outgoing while others are homebodies who love their living space to be comfortable as well as stylish. For such people, we've curated a list of the most useful Christmas gifts for the home.
The Christmas five-gift rule says that you should ideally gift your loved ones five gifts – something they want, something they need, something they can read, something they can wear, and a special gift.
In the same vein, if you're gift-shopping for someone who loves their home, you must try to get them something that will add to their joy. Thankfully, there are tons of home decor gifting ideas to choose from. From kitchen gadgets to personalized doormats and scented candles, the options are many.
Keep in mind that a thoughtful gift can go a long way in making a big impact on your relationship. Moreover, it can make your loved ones feel special to know that you've made an effort to buy them something that fuels their passion and interest.
Here, we've rounded up some of our top picks. These Christmas gifts for home are sure to make a homebody smile.
Read more: Green Christmas decoration ideas
Ceramic cookware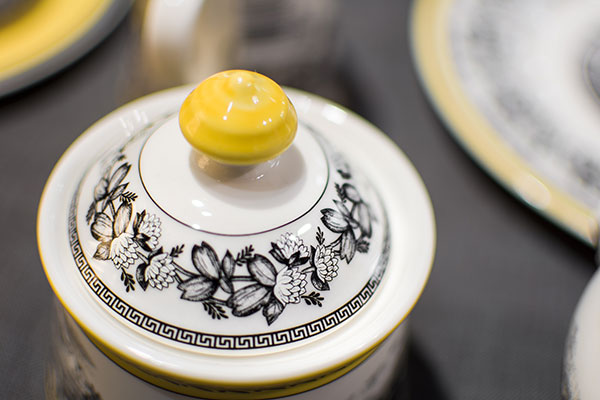 This kind of cookware is essentially made of metal but is finished in a ceramic coating. The stylish look plus the functionality make the pots and pans stand apart from stainless steel, aluminum, and other nonstick pans. The best part is, your food won't stick and the coating helps distribute heat evenly across the pan. Gift this cookware to someone who really enjoys whipping up delicious recipes.
House plants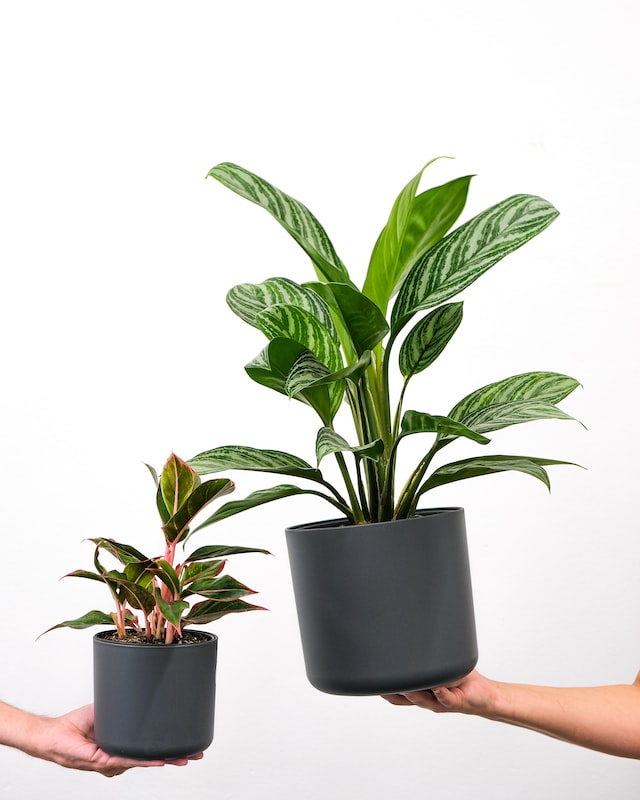 You can never go wrong with indoor plants. Whether it's for a seasoned plant parent who loves to spend their time gardening or a newbie trying to find out if they have a green thumb or not – everyone loves surrounding themselves with greenery. It livens up the place and brightens up the winter months.
Essential oil diffuser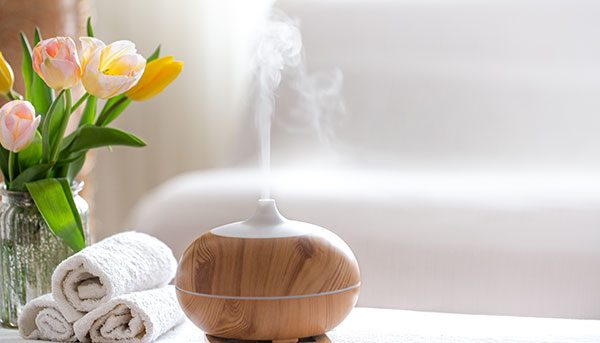 Oil diffusers are used to emit essential oils into the air. As you inhale, you absorb the benefits of these oils into your body – helping you relax after a long day. Oils such as peppermint, lavender, tea tree oil, bergamot, chamomile, jasmine, ylang-ylang, and eucalyptus work wonders for your senses. A good oil diffuser and a good essential oil can make all the difference. It's the perfect Christmas gift for anyone who prioritizes self-care and relaxation.
Pasta machine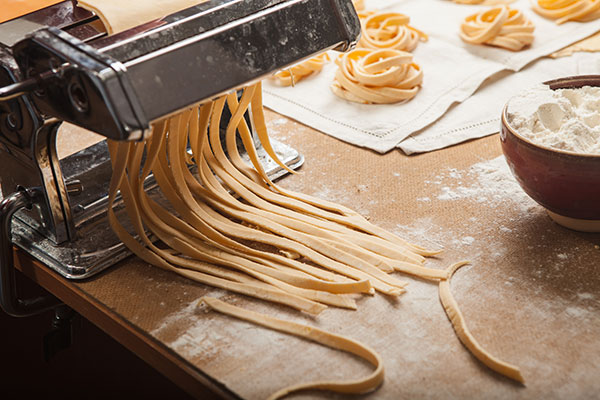 Now here's a great gift for a pasta lover. Not only will they appreciate the cooking tool, but it will also help them create homemade pasta easily. You can choose a model that makes different types of pasta and lasts a long time.
Wine glasses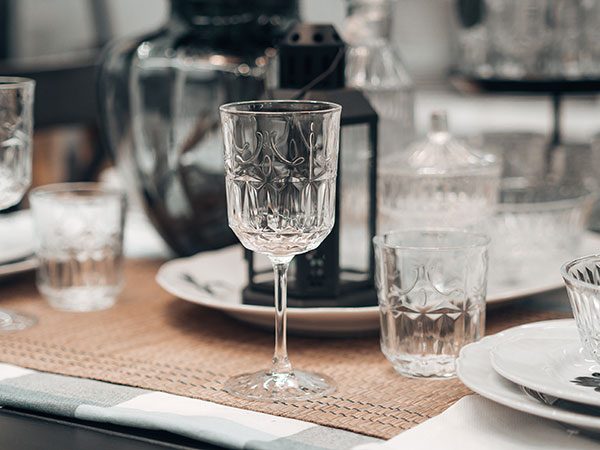 Colorful wine glasses would make a great addition to your loved ones' dinnerware collection. If you know their decor style well, you could choose a color that'll complement it. The next time they host a dinner party, they'll definitely think of you and thank you for the thoughtful gift.
Foot massager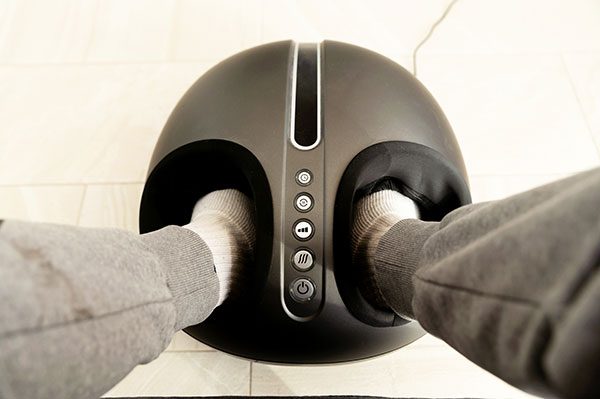 A foot massager is something that you need to experience at least once in your life. It can help relax your tired, achy feet, ankles, and calves with different massage modes, such as rolling massage or heat therapy, at different intensity levels. You can compare similar products and price points and choose the best massager on the market. The gift may be a relatively expensive one, but it will be worth it!
Neck and back massager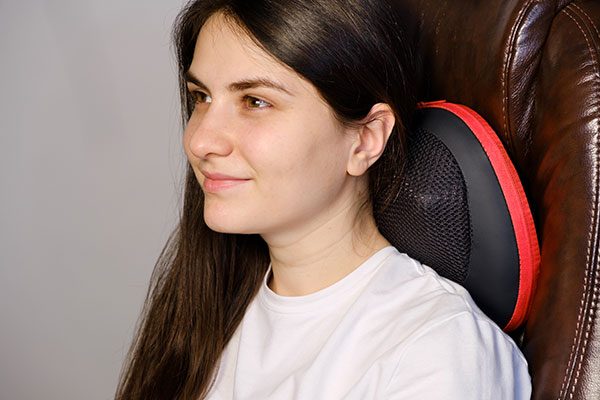 While we're on massagers, why should you neglect the neck and the back area? You could consider a portable neck and back massager for your loved ones. Pick a model that has kneading massage nodes, easy control buttons, infrared heating, and adjustable speeds. It can be a wonderful gift for literally anyone.
Air fryer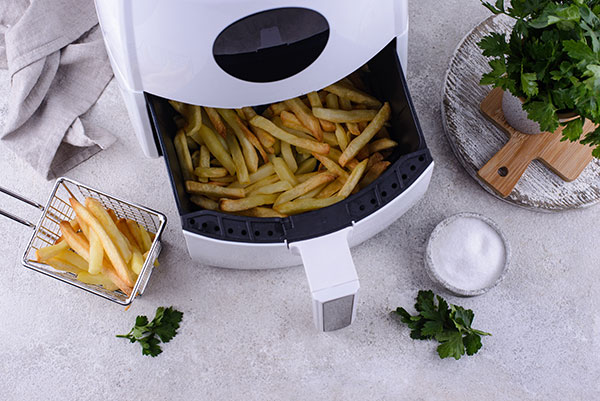 Air fryers have become extremely popular this year. And, there's a good reason why. The appliance cooks food without oil and yet keeps it crisp as well as tasty. You can cook fries, chicken, veggies, snacks, tofu, and even pizza with ease. As compared to fried food, air-fried food cuts calories by almost 70% to 80% and some of the harmful effects of oil frying. If this isn't thoughtful gifting, wonder what is?
Scented candles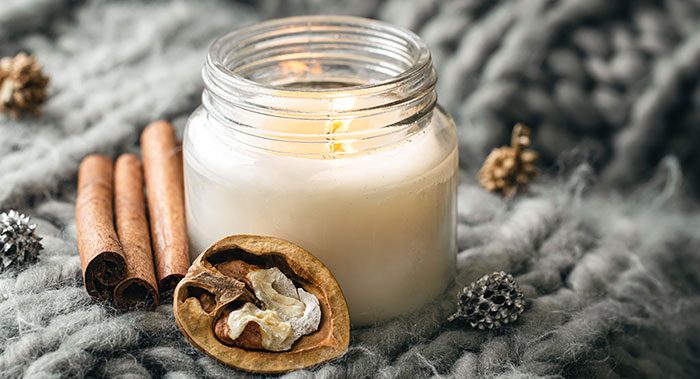 Any home decor looks better with the addition of candles. Lit or unlit, candles – with their delicate fragrance and lovely jars – create a special atmosphere in the room. Scented candles are believed to improve mood and reduce stress. They are ideal gifts for both yourself and others. Trust us, Christmas will become even more festive with beautiful candles all around.
Read more: Top tips for a cozy Christmas
Self-heating mug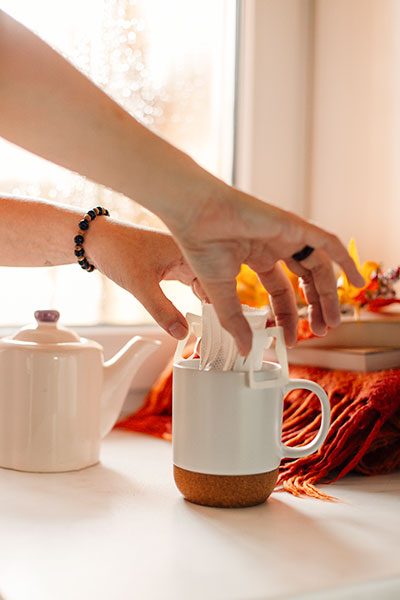 The latest gadget to catch everyone's fancy is a self-heating mug. The ceramic mug keeps beverages at a toasty temperature of around 130 degrees Fahrenheit. Armed with this amazing mug, your friends and family members will never have to drink coffee or tea at room temperature again. Make this a part of your Christmas shopping list today!
Echo dot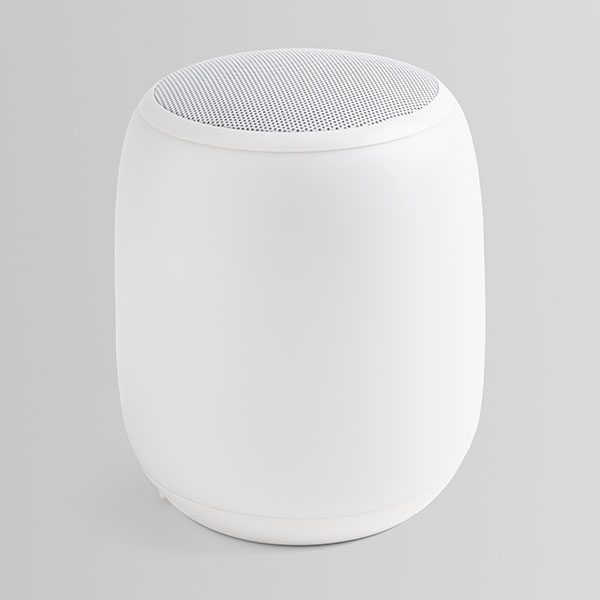 Echo Dot has been a top seller in the market and continues to be a must-have for children, teens, as well as adults who don't possess it already. The smart gadget plays music, sets timers, tells the news, and even controls a smart home.
Knife block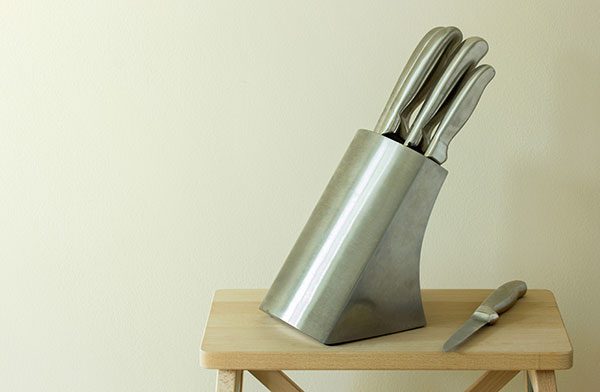 A wooden knife block combines both design and functionality. It not only makes keeping knives simple and safe but also looks fantastic on a kitchen counter.
3D Moon lamp
Moon lamps are trending as home decor items. They make for a great night light or decorative lamp. These lamps look surreal and are believed to relieve anxiety and improve relaxation. You can use these light fixtures to create a comfortable atmosphere in both bedrooms and living rooms. They are especially a perfect gifting item for teenage children.
Waffle maker
A waffle maker is easy to use. Apart from waffles, it can cook hash browns, cookies, or even eggs within minutes. Can you imagine how divine the home will smell when the machine is busy doing its job? And, how delicious will the just-out-of-the-machine waffles be? It's a great gift for someone who loves dishing out wonderful recipes in the kitchen.
Weighted blanket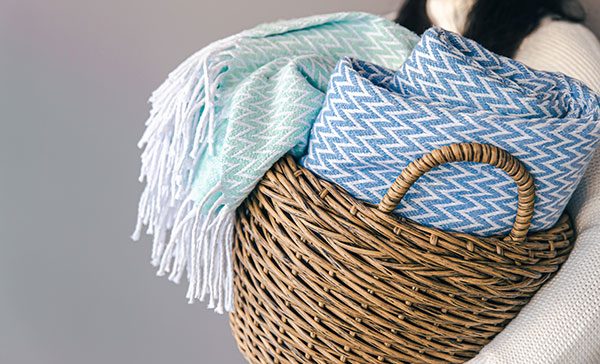 Weighted blankets help get better sleep. It's believed that the pressure from the blanket prepares the body for rest by calming the heart rate and breathing. Better sleep equals waking up feeling refreshed. The best part is that most blankets are machine washable. There cannot be a better Christmas gift than this!
Slow cooker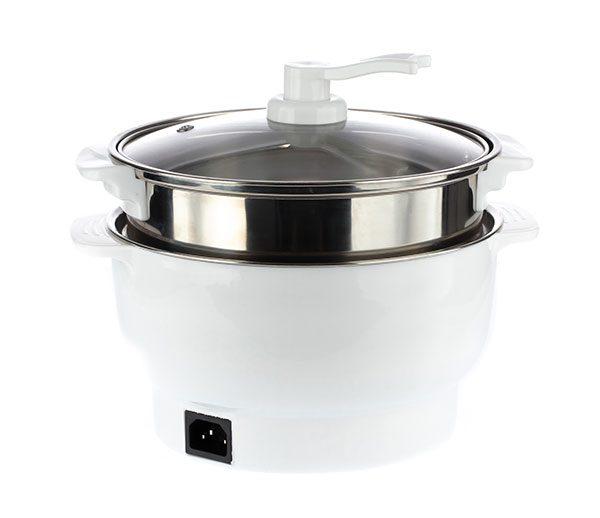 Now, here's a great gifting option for the wanna-be chef in your family. Despite the name, these cookers prepare meals easily and energy-efficiently. No wonder, they have been surging in popularity as gifting items.
Electric kettle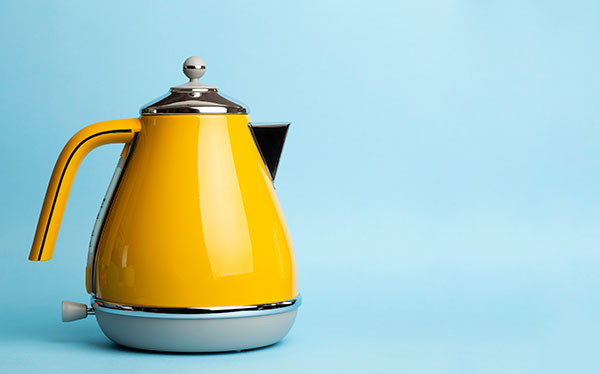 A true-blue coffee or tea lover will be thrilled with an electric kettle. You can choose a high-end one that has a sleek design and cool color options. Boiling water was never this easy.
Personalized pillow covers
There are many options to customize pillow covers. You could showcase the gift receiver's name, picture, zip code, or favorite city. It will make for the perfect keepsake gift.
Witty porch signs
If any of your friends or a family member has recently moved to a new home, this would be the perfect gift. You could help them settle in with a lovely welcoming sign or a witty one-liner decor item for their front porch.
Personalized prints or wall art

This gifting idea never grows old. You could frame a photograph, an old picture from a trip together, a handmade artwork, or a portrait done by a local artist. The receiver of such a personalized gift will surely thank you from the bottom of their heart.
Digital photo frame
A digital photo frame is a perfect gift for your old parents or older sibling. Especially, if you don't get to see them every day. They can scroll through hundreds of photos and reminisce. What's more, the image quality and ease of use make buying such a gadget a good choice.
Last thoughts
Are you looking for a special gift for your loved ones? A gift that comes from the heart? We have your back. These Christmas gifts for home are the perfect choice for those who spend most of their time making their home comfortable and lovely.
Keep in mind that the ideal gift will make the moment a little more special while showing the other person that you care.
We hope this gift guide will make it easy for you to find the ideal presents for your near and dear ones. Once you've made your final selection, you can cover the item in a fun gift wrap, and wait for them to unwrap the gifts when the time comes. The joy they feel when they open the unique gifts will be plainly visible on their faces. We guarantee you that!
The best Christmas gifts for home
was last modified:
December 15th, 2022
by
Recommended