Best Home Improvements for Resale
As the spring selling market fast approaches, you may be considering a few home improvement projects to increase the value of your home. But, what are the best home improvements for resale?
While there are many home improvement projects to avoid if you are considering selling, there are a few things that are guaranteed to add value and generate buyer interest.
There are a few things to consider before making costly upgrades. First, consider the age of your home. If it is a historic home, keep in mind the age of the home and do some research to determine whether or not your repairs will add the value you are hoping for.
Even homeowners insurance premiums for older homes aren't typical in some instances. Replacement costs tend to be much higher in older homes based on materials and craftsmanship.
However, remodels and improvement projects with a more modern feel aren't generally done with the same detail and materials. Additionally, an older home may lose its appeal if all of your upgrades have a newer, more modern feel.
Another consideration for improvements is to take into account what is popular and what home-buyers are looking for. For instance, don't special order retro avocado green appliances for your kitchen remodel when buyers are looking for stainless steel.
Finally, determine the fair market value of your home based on current sales within your community.
If you purchased your home ten years ago and have only made small (yet beneficial) improvements or upgrades, it doesn't mean your home's fair market value has appreciated.
Ask a local real estate professional to provide you with a market analysis to estimate the current market value of your home before you consider more costly home improvements.
They can also give you guidance on what improvements would be beneficial and what wouldn't.
Be realistic. Don't price yourself out of the market by adding expensive upgrades that the market won't support. Keep your improvements within the appropriate price range for your community.
Take a look at our guide on House Selling Process: What Homeowners Should Do.
Here are three major improvement projects that will likely increase the value of your home and attract serious buyers.
Kitchen Face-Lift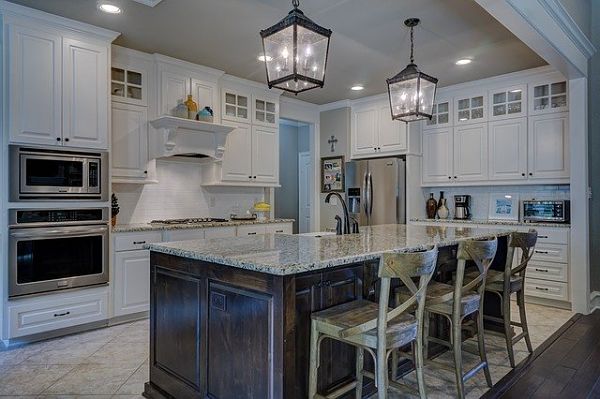 It is said that the kitchen is the heart of the home. The kitchen is the place for entertaining, sharing meals, and its counter is usually the collector of mail and other odds and ends. There is nothing that adds more value to a home than a modern kitchen upgrade.
There are two approaches to doing kitchen remodels. First, you can go all out and easily spend over $20K on a kitchen remodel, or you can simply make a few cost-saving upgrades that add a lot of value.
Plan out and budget for your kitchen remodel before you begin the process.
The first thing you need to do is a deep cleaning. Clean all appliances and light fixtures to bring back their shine. Remove curtains and other window covers for a thorough wash in order to let the natural light shine in. Clean the floors, and re-grout the tiles.
Now that there is more light, look around and assess what upgrades are needed.
New kitchen cabinets or freshly painted cabinets will bring a dull kitchen back to life. Change out cabinet hardware to make old new again.
Replacing countertops can be costly depending on the materials. Granite is definitely a popular choice due to its durability and overall look. However, marble is also a natural stone that is durable and just as attractive but not as expensive.
Read more: Ways to Find Great Deals for Your Home Improvement Projects
Energy-saving appliances are a safe buy. You can't go wrong with new appliances. Just make sure you purchase matching appliances by the same manufacturer.
Keep in mind that energy-saving appliances may also have tax benefits.
New sink hardware or even a whole new sink will add value. And make sure the plumbing is in good working order.
Take a look at our guide on How to Get More Value Out of Your Kitchen Remodeling Budget
Color Corrections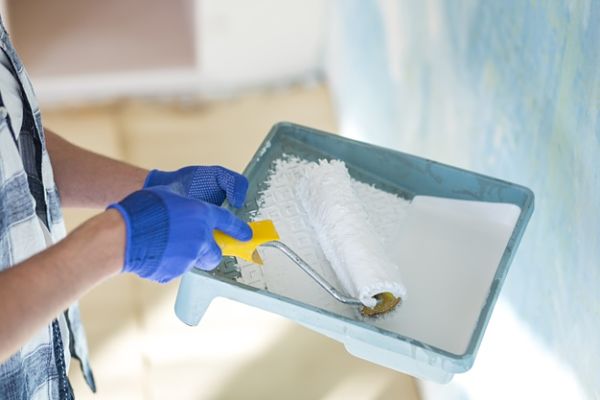 House photo created by freepik – www.freepik.com
Painting is a renovation that you can do on your own without having to pay a contractor. However, if you aren't the best painter, you may need some pointers on how to paint like a professional.
Get a second opinion on your chosen color pallet before you start the project.
Interior Painting
interior walls is always a smart move when preparing to sell your home. Removing fingerprints, smudges, and years of dirt and grime with a fresh, modern paint color can make the oldest home look new.
Be smart with your color choices. While color can cover and correct, it can also turn off and deflect. Your favorite color may be purple, but that doesn't necessarily mean that it will be appealing to prospective buyers. Use trendy or neutral colors.
Exterior Painting
Once you have painted the interior, take a look at the exterior and the curb appeal. If you see chipping paint, then it's time for a fresh coat.
One sure way to attract buyers is by painting the front door to make it stand out. For instance, if your home's exterior color is grey, try painting your front door red and add new hardware.
Hang a colorful wreath and the curb appeal will instantly be upgraded.
Bathroom Overhaul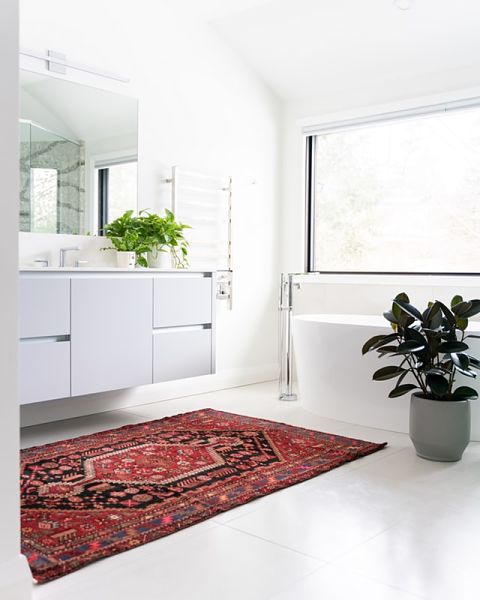 Photo by Ryan Christodoulou on Unsplash CC0
Much like a kitchen remodel, bathroom remodels are a great way to add appeal and value to a home. Bathroom remodels can be unnecessarily costly, so be sure to shop around for affordable materials before buying.
One of the biggest updates is replacing old, dingy flooring. Look for materials that aren't easily damaged by water and can maintain their original appearance.
Consider purchasing a new wall mirror. Replace your sink and hardware, and consider purchasing a new vanity. Use bright, clean colors to give a more modern feel. A fresh coat of paint will also give the room a new vibe.
One remodel mistake is to replace all bathtubs with walk-in showers. If your home is going to appeal to families with children, a good rule of thumb is to keep at least one bathtub in the house.
If you have the ability to add a bathroom to your home, adding at least a half-bath adds value to your bottom line, even if that means just adding a toilet and pedestal sink.
Bathroom tile is a biggie. Tile work isn't cheap, and it requires talent. But with so many styles and design options, tile is a must-have in bathroom remodels.
Update light fixtures to brighten the room. Make sure you have the proper ventilation and exhaust fan. It's the little things that will add to your return on investment.
Read more: Bathroom Remodeling on a Budget With a Touch of Class
Check the Market
A home is one of the largest financial investments that people will make in their lifetime. Most people don't buy a home for top dollar when the condition of the home doesn't match the price.
So before you put your home on the market, make sure the condition of your home matches the current market value. A few upgrades can easily put your home at the top of the list.
Read more: Real Estate Marketing Trends That You Need to Know
Best Home Improvements for Resale
was last modified:
March 22nd, 2022
by
Recommended