Boston, lovingly called Beantown, doesn't need an introduction. This U.S city in Massachusetts has the most amazing historical landmarks, parks, pubs, and streets. If you're planning to move to this place, it's important to choose the best neighborhoods in Boston according to your requirements.
We're here to help you research the top neighborhoods in Boston because we know that the area, with its dozens of municipalities and neighborhoods, can be a bit daunting to newcomers — especially those who decide to move here from a faraway city.
So, here are 13 of the best neighborhoods in Boston that offer a great family life.
East Boston
Median home price: $575,398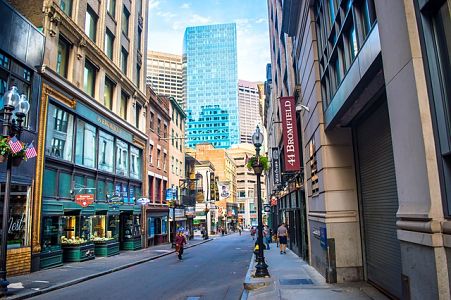 East Boston is a relatively more affordable neighborhood in Boston. This is despite being close to the downtown area, as well as the Logan International Airport. No wonder, the neighborhood attracts old and young millennials, especially professionals and students. This side of the city has some good parks and green spaces — an ideal spot for jogging and picnics.
South Boston
Median home price: $796,937
This Boston area has slowly become one of the hottest neighborhoods in town. Affluent people and young professionals who can afford luxury condos have settled here over the years. The large neighborhood has some of the best bars and restaurants. And, by the way, this is where the famous St. Patrick's Day Parade is held.
Back Bay
Median home price: $1.4M
There's something inherently charming about this Boston neighborhood — cobblestoned streets, the lovely brownstones, and the interesting streetlamps. Black Bay offers the most picturesque strolls, and trendy dining as well as shopping areas. Renting a house or buying one here is ideal in every way.
Allston
Average home price: $741,000

You'll find a lot of multi-unit houses, low-rise apartments, and condo buildings here. If you're specifically looking for a three to four-bedroom home for your family, this neighborhood will provide you with just that. The bohemian vibe of the place attracts artists, musicians, young families, professionals, and even college students (who generally split the house rent among roommates). This neighborhood has great restaurants, vintage shops, and cool music venues.
Coolidge Corner
Median house price: $1M
This Brookline neighborhood has some of the best-looking large, single-family houses and bungalows across beautiful streets. Additionally, it has several multi-unit homes and condos too.
You'll find a congregation of different types of people — wealthy families, young professionals, intellectuals, artists, and graduate students — residing in different housing types.
The pedestrian-friendly neighborhood has the advantage of having the most convenient public transportation services, eating joints, and theaters.
Jamaica Plain
Average house price: $700,322
The reason Jamaica Plain is among the best neighborhoods in Boston is that it offers everything a good place should. Family-friendly restaurants, independently owned shops, trendy boutiques, cool cafés, and lots of green spaces. This hidden gem has a young, hippie vibe that's almost palpable. It appeals to young families, singles, as well as creative people.
Fort Point/Seaport
Median house price: $1.7M
The neighborhood boasts new condo buildings, luxury apartments, and waterfront properties. Most of the luxury buildings offer spectacular views of the Boston Harbor. One of the plushest Boston neighborhoods, this place is the residential hub of professionals, wealthy executives, well-to-do empty nesters, and creative artists.
South End
Median home price: $1.3M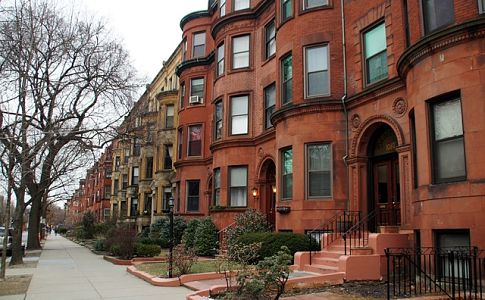 South End is as beautiful as a picture postcard. The cobblestoned streets lined with old brownstone buildings and brick row houses are a sight for sore eyes. There are newer high rises also to cater to the needs of young families and working professionals. What's more, the place is famous for its amazing food, vibrant art scene, entertainment venues, and great nightlife. The place is like a magnet for artists and creative minds.
West End
Average home price: $610,280
The primary reason West End is considered one of the best neighborhoods in Boston is for its central location and proximity to downtown Boston. The lively place appeals to people of all age groups. There are plenty of entertainment venues and dining options. This place is home to the famous multi-purpose arena TD Garden and the Massachusetts General Hospital.
Charlestown
Median home price: $815,000
This tight-knit community is one of the best places to stay in Boston. It's an ideal place for someone looking for small-town, neighborly vibes within a big city. Located across the Charles River, it's home to the famous landmark Freedom Trail. This oldest area in Boston boasts great shopping, dining, and entertainment centers.
North End
Median home price: $842,000
The area is considered Boston's Little Italy — thanks to the amazing Italian food and wine available here. The reason this historical place (home to the famous Paul Revere House dating back to 1680) is one of the most coveted neighborhoods of Boston is its proximity to downtown and the waterfront. You can find family-friendly restaurants, unique cafés, and quaint pastry shops.
Beacon Hill
Median home price: $2M
The historical neighborhood is so pretty it transports you to a different era. The picturesque locality is Instagram-worthy with cobbled streets and adorable row houses. There's hardly any Bostonian who's not in awe of the old-fashioned streets, vintage gas lamps, cafés, and boutiques.
Mission Hill
Average house price: $651,688
This cozy neighborhood may be less than one square mile in radius, but it's Boston's most diverse area — with people from different walks of life staying here. The charming neighborhood, with beautiful streets, has some of the most picturesque architectural landmarks, brick row houses, and quaint triple-decker houses.
Why is the Kukun iHomeReport the best CarFax for homes? Let's find out!
Cost of living in Boston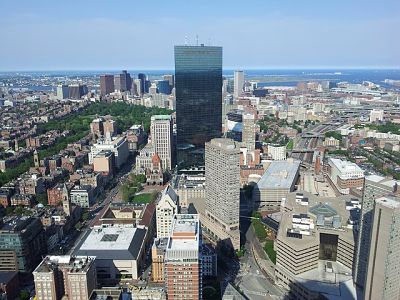 Boston is a pricey city to live in. If you're looking to rent a house in Boston, it's best to look at affordable condos. According to sources, the average rent for a one-bedroom apartment comes to $2,300. Renting a two-bedroom apartment would mean shelling out $2,800.
If you're looking to buy a house in Boston, instead of renting one, you can consider either the more expensive single-family homes or the affordable condos. You can find a variety of housing plans — renovated houses, converted triple-deckers, brand new constructions — all thanks to the city's recent development boom.
The median house sale price in Boston is around $625,000, of course depending on the current housing market, the type of house you buy, and the neighborhood you decide to live in.
Getting around in Boston
Boston traffic and parking can be major sore points. If you own a car, you might want to live slightly away from the main city or you'd be paying exorbitant parking fees. Driving during rush hour traffic can be the most stressful thing to do.
The best solution is to use the city's public transport or subway system, the T lines (the red line, the orange line, the blue line, and the green line), or bike to work.
Last thoughts
If you're planning to move to Boston, whether to rent an apartment or buy real estate, you might get overwhelmed with the choices of neighborhoods to live in. And that's why this list of some of the best neighborhoods in Boston will help you decide your final destination.
Whichever area you choose to live in, you'll get to enjoy fantastic landmark attractions, historic sites, and famous parks. There's no dearth of things to see and do in Boston. And, each area has its own unique charm.
The progressive city comes with its unique quirks, beautiful cultures, and distinct squares — including the famous Harvard Square. We're sure you and your family members will have a fantastic life here!
Read more: 7 tips to finding your new neighborhood
Exploring 13 of the best neighborhoods in Boston
was last modified:
October 10th, 2022
by
Recommended