Best neighborhoods in Charlotte, NC
Contemplating moving to Charlotte, North Carolina? We get why. Charlotte has everything you'd want in a place. A great job market, cultural diversity, a relatively affordable cost of living, good schools, lush parks, and an enviable food scene. The place is hip, vibrant, family-friendly, and huge. If you're looking to build a home here, this guide will help you explore some of the best neighborhoods in Charlotte, NC.
There are good reasons why Queen City has become the 15th most populous city in the United States — even surpassing metro cities such as San Francisco. Interestingly, Charlotte is the second-largest banking hub — tailing right behind New York City. No wonder, Charlotte attracts young professionals, families, singles, and students. You can enjoy a laid-back, fun life — thanks to the amazing greenways, parks, museums, breweries, and cozy restaurants.
Charlotte's popularity has resulted in a real estate boom — rising housing prices and overall cost of living. In fact, the average home value in Charlotte runs to around $302,570 — and is on a continuous rise. But of course, the exact home price depends on where you decide to settle down. Come, let's discover some of the most popular and the best neighborhoods in Charlotte, NC so that you can make an informed decision.
Uptown (Center City, Downtown)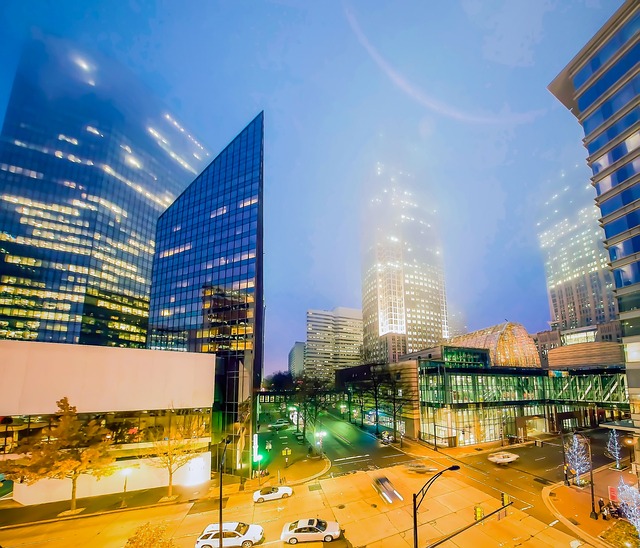 Uptown Charlotte, aka Downtown Charlotte, is the central business district — home to headquarters of companies such as Bank of America, Duke Energy, and Wells Fargo. This is quite a popular spot for all ages — thanks to its amazing museums, theaters, restaurants, and high-density residential development.
For the uninitiated, Uptown is broken up into four wards. The first ward comprises mostly residential living quarters — ranging from public housing to a mixed-use neighborhood. If you're thinking of investing in real estate, the second ward is for you. However, you should be willing to sit on the investment as the city's growth has still not caught up here. The third ward is a great place to live in Charlotte — with historic bungalows, modern condos, and townhomes.
And, if you happen to be a sports fan, you'll really freak out as it's home to the Carolina Panthers, the Charlotte Hornets, and the Charlotte Knights.
The fourth ward is another popular neighborhood with charming Victorians and quiet tree-lined streets. You'll get a variety of housing choices here. This area is experiencing massive commercial growth, which somehow blends beautifully with the quaint neighborhoods, condos, and retail spaces.
Ballantyne
Ballantyne is an upscale Charlotte neighborhood. This is where some of the most affluent residents live. One of the best neighborhoods in Charlotte, NC, Ballantyne is conveniently located on the South Carolina border. It's a haven for golfers with numerous playing courses. What's more, there are constant events and activities happening all year round –for all ages!
Plaza-Midwood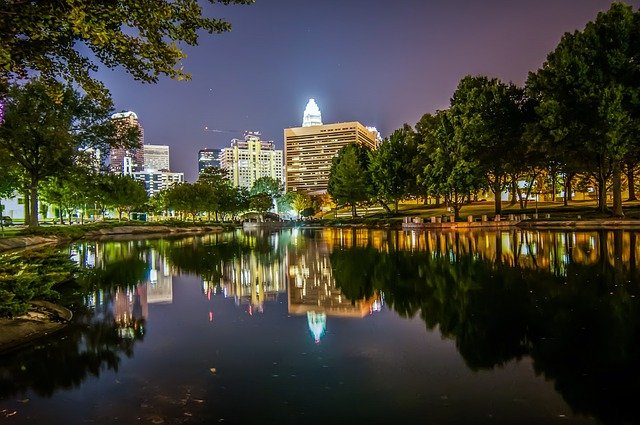 Plaza-Midwood is a vibrant and funky neighborhood, locally known as a hub of great restaurants and exciting culture. It's one of the most desirable neighborhoods, especially for first-time home-buyers in Charlotte.
Plaza-Midwood, with a modest population of around 5,000, is bound by the Charlotte Country Club to the East, Hawthorne lane to the north, and Central Ave to the South.
University City
This Charlotte area surrounds the University of North Carolina campus and is home to the University Research Park, one of the biggest of its kind in North Carolina. It also has the famous PNC Music Pavilion. Geographically, it has the town of Harrisburg to its east and Concord to its northeast. You can enjoy the Charlotte Motor Speedway, great restaurants, and a visit to the only Ikea store in the Carolinas.
Commonwealth
This hidden jewel has some really great bungalows and cottages. Apart from being conveniently located, the place has a hip vibrancy that makes it a great neighborhood for all ages.
In fact, it has even received some of the best livability scores in Charlotte in terms of high graduation rate, lower crime rate, and great housing options.
Dilworth
Dilworth, similar to the wards, has been planned with a grid-like style pattern. This streetcar suburb, with its oak-tree-lined streets, charming bungalows, the occasional Victorians, and two-story colonial houses look almost surreal. You can enjoy the best of restaurants, coffee shops, retail stores, and office spaces. Dilworth is home to Carolina Medical Center — Charlotte's largest hospital.
Read more: Myths about moving to the suburbs
SouthPark
SouthPark, located at the intersection of Fairview Road and Sharon Road, is both a residential area as well as the largest business district in Charlotte. The Charlotte neighborhood has seen massive population growth. Some of it is because of the huge job opportunities here. All in all, SouthPark is a great place to live, work, and shop. You can find good public schools, healthcare facilities, restaurants, and the hugely popular SouthPark Mall.
South End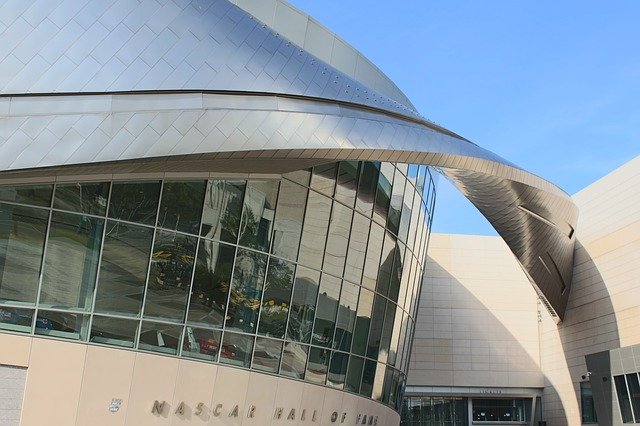 You can call South End the heartbeat of Charlotte. It's here where there's a coexistence of history, commerce, the contemporary, art, and the trendy. What's more, the area enjoys proximity to the airport and major highways.
Today, the abandoned old mills and warehouses from the 1970s and 1980s have been completely renovated to accommodate high-end residential estate construction, restaurants, retail shops, and art galleries.
Elizabeth
Elizabeth, named after Elizabeth College, is home to Independence Park, Charlotte's first public park.
On any given day, you can walk along the beautiful streets with plenty of greenery and enjoy the bungalow-style houses with front porches.
A large portion of Elizabeth is located in the National Register of Historic Places and rightly exudes an old-world charm. There are two major hospitals in this historic district. And, several restaurants, shops, and offices.
North Davidson
NoDa is a popular center for arts in Charlotte. The reason it's considered one of the best neighborhoods in Charlotte, NC is because of its close proximity to downtown and vibrant community atmosphere. The walkable art district houses many live music events, entertainment hubs, restaurants, and art galleries — making it a fun place to live in.
Myers Park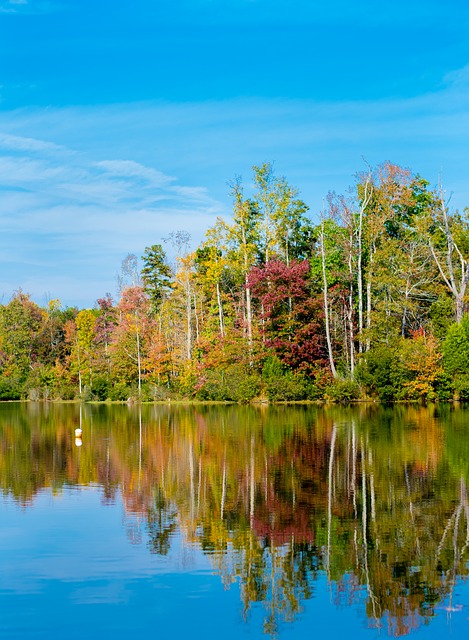 Myers Park is so named after the influential local farmer John Springs Myers who wanted to carve off his land to create an elegant Charlotte suburb. Today, Myers Park is an affluent Charlotte neighborhood with fine homes, tree-lined streets, beautifully maintained sidewalks, and scenic landscapes. And, it's just a few minutes away from the city center and the 98-acre Freedom Park. 
Cherry
Cherry is Myer Park's sister neighborhood. And, like the latter, it too has some great-looking bungalows and sidewalks.
Out of the two neighborhoods, here, you may find a better return on investment. One of the biggest pros of Cherry is its location. The walkable neighborhood is close to downtown Charlotte and other places of interest.
Foxcroft
Foxcroft is without a doubt, one of Charlotte's most scenic neighborhoods. The beautiful landscaping, the mature trees along the streets, and the charming colonial bungalows, as well as single-family homes, lend an elegant vibe to the place. Additionally, Foxcroft has high schools that are great for young families.
Barclay Downs
Barclay Downs is today one of Charlotte's most prestigious neighborhoods. And there are some very good reasons why. With trendy restaurants, great public schools, huge shopping centers, and a public library, it's the perfect place to call home.
Chantilly
Chantilly was established in 1913 and has transformed into a hip and vibrant community over the years. Today, it's filled with art galleries, popular restaurants, bars, funky stores, shopping areas, and public parks. No wonder, many families and young professionals prefer to live here. Also, Chantilly public schools are highly rated. If you too dig a sparse urban feel with all the amenities, then this neighborhood is for you.
Wilmore
This Charlotte suburb offers convenience and a price that attracts homebuyers. The bungalows renovated homes, and lovely streets give the neighborhood a wonderful character and a community-like feel. Plus, the home prices here are relatively lesser than most other neighboring suburbs.
You can enjoy good restaurants, shops, and of course the Lynx rail system.
Wessex Square
Wessex Square is a great place to settle down and raise a family. In fact, with an average home price in the mid 200s, this area offers great ROI. If you're planning to move to Charlotte and start a family, this neighborhood will offer you great opportunities — including great schools, high graduation rates, and high median household incomes.
Read more: Best neighborhoods in Asheville NC
Last thoughts
A great way to find the best neighborhood in Charlotte, NC, is to decide why you want to move to the city. For example, if you're settling down with a family, you may want to opt for an affordable neighborhood with less traffic and good schools. Young professionals and students will prefer living in a place with good amenities and an easy commute to work or school. An elderly retired person may want a quiet, safe neighborhood. It's all about what you want.
The good news is, Charlotte has something for everyone. If you're looking to find a home in Charlotte, we hope our neighborhood guide will help you make the right decision.
Read more: Understanding the nimby movement
Best neighborhoods in Charlotte, NC
was last modified:
January 24th, 2023
by
Recommended