Best neighborhoods in Orlando, Florida
Planning to move to Orlando, Florida? We're happy for you. The city is well known for its art and culture, delicious food scene, and a thriving job market. It's no wonder that Orlando is one of the best cities in the United States to move to. It's an ideal place for someone looking to grow personally as well as professionally. If you're looking for the best neighborhoods in Orlando, you've reached the right spot.
This blog explores the best Orlando neighborhoods for those who're moving to the city with their family.
Orlando as a city has everything one would desire — sunny days, exciting sports opportunities, thrilling theme parks, world-class museums, trendy restaurants, and lovely cultural as well as shopping hubs.
We understand that moving to any new city can be challenging. And even more challenging than that is finding a place worth living in. You need to look at a lot of factors, including location, commuting time, house style, neighborhood safety, crime rate, quality of schools, and amenities. Weighing all these to find your perfect home can be quite overwhelming.
That's why we've done most of the legwork for you. Here are the best neighborhoods in Orlando, Florida, for those who want to settle down with their family.
Celebration
Median home cost: $432,400
This popular Orlando neighborhood is almost like an independent city. Don't be surprised if the affluent neighborhood seems to you like a Hollywood movie set.
The lovely Mediterranean, Victorian, and Colonial-style houses amidst manicured lawns, tree-lined streets, parks, and other postcard-worthy landmarks look surreal, to say the least.
If you want to get around, you can bike, walk, or drive. Most residents prefer electric vehicles. In fact, Celebration is very pedestrian-friendly.
You can enjoy great restaurants and shopping trips with your family.
Lake Nona
Median home cost: $550,000
A good place to live in Orlando is Lake Nona — a thriving suburb close to downtown. The place has some great schools, lower crime rates, and popular local hotspots. In fact, it's one of the fastest-growing neighborhoods in Central Florida.
It boasts thriving shops, restaurants, trails, parks, playgrounds, sports opportunities, education centers, and health care facilities.
The area has a life of its own — with live music, gourmet food trucks, theatres, and entertainment venues. All in all, this family-friendly neighborhood offers good food, a fulfilling life, and clean fun.
There are some top schools for those who're raising young children.
South Eola
Median home price: $384,900
If you're looking for the perfect blend of suburban and big-city life, South Eola is your place. You can enjoy the laidback Orlando farmers market with as much ease as a vibrant cocktail bar.
The housing market offers a variety of styles — right from comfortable condos to towering apartment buildings. South Eola has a lot of good restaurants, cafes, ice cream parlors, shops, live music concert venues, and the famous Walt Disney Amphitheater. And, there are great options for outdoor recreation and accessibility to green spaces — thanks to Lake Eola Park.
The good part is, a home of this living area is only five minutes from the Central Business District. You'll never miss the hustle and bustle of downtown and yet get to live a peaceful life. South Eola is known for being the most walkable neighborhood in Orlando.
Dr. Phillips
Median home price: $436,000
Did you know, Dr. Phillips is one of the largest producers of citrus in the world? Well, now you know. This suburban neighborhood has many waterfront estates, upscale gated communities, and the famous Bay Hill community.
You'll never have a dull moment here, thanks to the vibrant nightlife, fabulous dining choices, and upscale shopping malls. No wonder this is one of the best neighborhoods in Orlando. It's also the most desirable living area. And, definitely one of the safest neighborhoods in Orlando.
Most residents are from wealthy families. In fact, it's considered among the top fifteen percent of the highest-income neighborhoods in the country.
Central Business District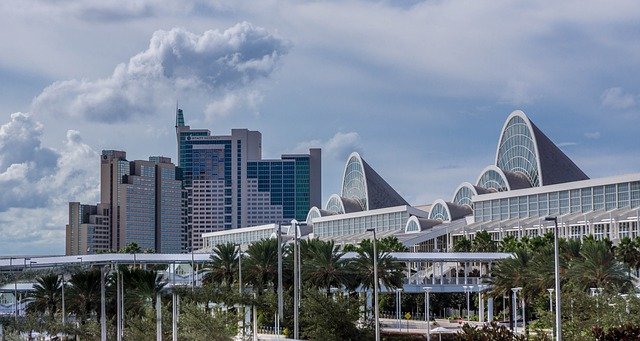 Average home price: $335,000
If you're a working professional and have moved to Orlando with this in mind, you'll love being in the Central Business District. This is where you can apply for jobs at tech companies, startups, and retailers. The skyline of this downtown Orlando neighborhood is marked by high-rise apartments and office buildings.
You can have a fun nightlife — with unique bars, restaurants, clubs, and entertainment venues. And, enjoy immensely interesting art galleries, museums, comedy shows, and movies during the daytime. Apart from enjoying the urban vibe of the area, you can also easily access Cherokee Park and other green spaces nearby.
Getting around this neighborhood is easy — you can either take a bus from Lynx Central Station or drive around.
Winter Park
Median home price: $367,300
Winter Park is a hub of activities — be it the colorful festivals, artisanal farmers' market, and the variety of shops, museums, cafes, bistros, and boutiques. Winter Park has an interesting history; it was originally a winter destination for wealthy northerners.
Even today, one look at the pristine street of Park Avenue will tell you plenty about the beauty of this rich neighborhood. Do go for leisurely and picturesque strolls when in this part of the city.
You can find good elementary schools, high schools, and daycare facilities.
Milk District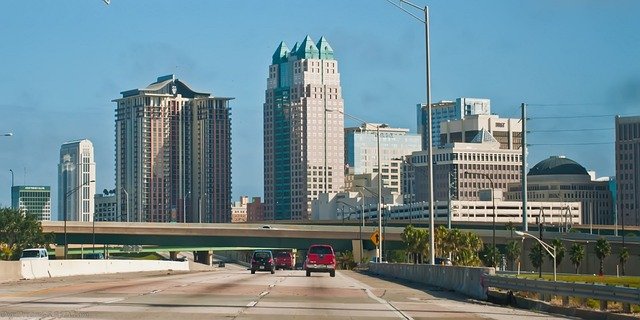 Average house price: $300,000
Milk District is so-called because of its proximity to the nearby T.G. Lee Dairy. There's an eclectic charm to this somewhat edgy neighborhood. You can find unique shops, fun street parties, funky bars, well-known eateries, and cool food trucks. And, you'll find some very beautiful quaint homes from the World War II era.
Thornton Park
Median home price: $404,622
This Orlando neighborhood is hip, urban, and yet relaxed. There are Craftsman-style bungalows, sidewalk shops, and cobblestone streets to charm you.
On any given day, you can enjoy live music by musicians, hip hangouts, trendy boutiques, cultural spots, and the Sunday farmers' market — brimming with local produce and craft items.
If you have school-going children, you'll find a lot of good schools around here.
College Park
Average home price: $312,278
College Park, and its streets, are named after famous colleges, including Yale, Harvard, and Princeton.
The place packs a punch with a plethora of nightlife, dining, and shopping opportunities. Additionally, you can enjoy outdoor recreation at the scenic lakes, paved walking pathways, parks, and playgrounds for kids.
The area somehow manages to have a small-town feel despite being the hub of urban activities. You can cycle around or walk conveniently.
Baldwin Park
Median home price: $280,950
Baldwin Park has a rich history; it served as a base for the Air Force and the Army Air Corps from 1940 to 1968. It became a naval training center later.
Today, the family-friendly, residential area boasts walking and jogging paths, parks, playgrounds, picnic areas, basketball courts, tennis courts, baseball fields, and soccer fields. Besides these, you can find some top-rated private as well as public schools.
Baldwin Park is also a food paradise — with restaurants offering multi-cuisine dishes.
Read more: How to buy a home remotely
Park Lake Highland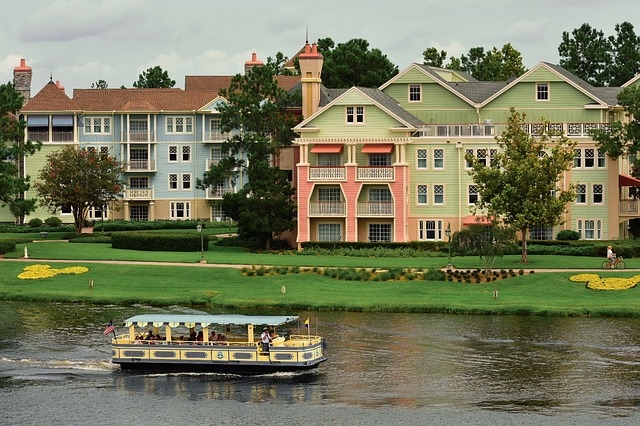 Average home price: $239,450
Park Lake Highland is one of the best neighborhoods in Orlando to live in. Imagine, every morning, you'll get to enjoy the beautiful views of the city's skyline, the impressive buildings with modern designs, and the historic clapboard lakefront homes.
This walkable, as well as bikeable neighborhood, is safe too. There are some affluent private schools that add to its appeal.
Read more: Best neighborhoods in Tampa
Last thoughts
Once you've made a decision to move bags and baggage to Orlando, Florida, you'll get to enjoy the beautiful weather all year round. And not to forget the famous Disney World!
When you're buying a home in a new city, you'd want to ensure that you choose a good neighborhood that meets your lifestyle.
Depending on whether you want a quiet neighborhood to raise your family, an area with tons of dining options, or a place with an enviable nightlife scene, there's a place for everyone.
Read more: Why are Florida homes so expensive
Best neighborhoods in Orlando, Florida
was last modified:
January 24th, 2023
by
Recommended