Best neighborhoods in Portland to settle down in
Portland, Oregon, is without a doubt a beautiful city. The tree-lined streets and the largest urban forest in the whole of the United States lend a charming touch. You can find some really fantastic bungalows, restaurants, and local shops in this green city. If you're planning to move to Portland, we're sure you'll want to know the best neighborhoods in Portland to settle down in.
And, that's exactly what we'll shortlist for you in this blog. We understand that moving to a new city can be challenging, especially if you're looking for the perfect place to live in.
Read more: Smart renovation tips before moving into a new home
But, you've chosen well. Portland has a cool vibe, thanks to its incredibly diverse eateries, creative ambiance, cultural scene, and lush greenery.
Every Portland neighborhood possesses its own unique charm and personality. We've listed some of the best neighborhoods in Portland based on convenience, house styles, neighborhood safety, and places of interest.
Nob Hill
Nob Hill is one of the best neighborhoods in Portland. It's known for its high-end stores, cool bars, trendy dining places, and cultural activities. The neighborhood comprises large Craftsman and Victorian-style houses — exhibiting a wide variety of classic Portland architecture.
This hip area is home to some of the most affluent residents, with a high median income. Of course, you could always rent a house in this family-friendly area.
Downtown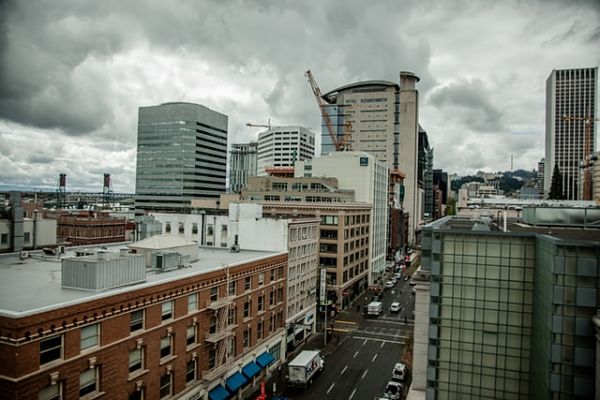 Portland Downtown, a part of the Southwest quadrant, can be easily recognized by its tall skyscrapers, business districts, office buildings, and cultural centers. It has a distinctly urban feel with city blocks squeezed between the Willamette River and the West Hills.
You can visit the famous Portland Art Museum and the Pioneer Courthouse. Families can enjoy the local theaters, malls, restaurants, food trucks, and shops.
Besides being a business hub, Downtown Portland is also a residential neighborhood — with residents renting units in apartment complexes. You can avail facilities such as TriMet's buses, rail services, or move around by bicycle. Washington Park and Tom McCall Park are nearby — offering you beautiful green lawns and cherry blossom trees.
Read more: Best neighborhoods in Orlando
Irvington
Here, you'll get to witness the quintessential classic Portland architecture, with a variety of historic-style houses, such as Classical Revival and Craftsman, along tree-lined streets. And, you simply cannot miss the sprawling lawns.
There's a good mix of homeowners and renters in this family-friendly, safe neighborhood. The good part is that you get to enjoy the area's historic appeal as well as modern amenities. There are umpteen grocery stores, shopping centers, dining options, and entertainment hubs.
Hawthorne District
This Southeast Portland district is famous for its vintage shopping areas, antique stores, food carts, restaurants, and historic theaters. The residential area sees a good mix of renters and homeowners.
Mount Tabor, the neighborhood park, has lush forests, sprawling fields, a reservoir, and a fantastic view of the city.
South Waterfront
South Waterfront is a prime example of urban renewal in Portland. The area was once an industrial yard but now is inhabited by affluent homeowners. The up-and-coming district has a contemporary charm that cannot be duplicated.
You can choose from hip apartment blocks to smart high-rise buildings. Families can enjoy the manicured lawns, pathways, and green spaces apart from the restaurants, grocery stores, farmer's markets, gyms, and salons.
The famously beautiful Tilikum Crossing bridge links the east and west banks and was the first bridge of its kind in the U.S.
Pearl District
Interestingly, Pearl District — once a rail yard and industrial area — is Portland's trendiest, one of the most upscale neighborhoods today. You can still see the vintage cobblestone streets and red-brick buildings as beautiful vestiges of the past.
Most of the buildings have been renovated into lofts, condos, office spaces, breweries, and restaurants. The Pearl skyline comprises modern high rises with luxe apartments.
This area is popular with not just families and young professionals, but also art lovers and creative persons. It offers great art shows and entertainment activities and hosts an annual street gallery that attracts hundreds of artists from across the U.S.
Lair Hill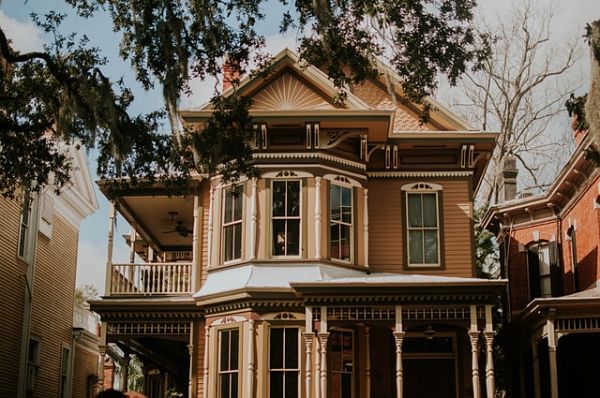 This quiet neighborhood, located at the base of Marquam Hill, is home to some of Portland's finest, well-preserved Victorian homes. The historic houses along tree-lined streets provide you with a pretty picture that will make you fall in love with Portland.
You can have easy access to the Oregon Health & Science University campus and hospital. No wonder, students prefer to stay in and around this area. While most of the residents are homeowners, you can find affordable rental options. The best part is, you can easily walk to nearby restaurants, stores, and parks.
St. Johns
This North Portland neighborhood retains its compact, small-town feel. It boasts of a diverse demographic blend and is a popular neighborhood for families. The residents are both homeowners as well as renters such as students and young artists.
You can visit arthouse movie theaters, vintage shopping areas, and enjoy diverse cuisines. The green area, thanks to its proximity to wetland and forest environments, is a great spot for outings and family gatherings.
Alphabet District
This densely populated urban neighborhood in Northwest Portland is conveniently located with all necessities, just a walk or bus ride away. You can find the best of grocery stores, doctors' offices, dining, and shopping options.
Most of the residents are renters — living in historic apartment buildings. You'll also find classic Victorian homes as well as unique houses with colorful exterior paints or whimsical home decor.
Multnomah Village
The quiet Portland neighborhood is slightly away from the city center. But, it's close to the interstate highway. This village in the heart of Portland has a laidback quality of life.
A great place to raise kids, the area sees a good mix of renters and homeowners. There are some highly-rated public schools, lush parks, and historic homes. Also, you can visit some good local boutiques and stores.
Buckman
Buckman, located toward the south of E Burnside Street in the Southeast quadrant, is a trendy and eclectic type of neighborhood. And, it's a foodie paradise with lots of coffee roasters, multi-cuisine eateries, and bars. Almost 90 percent of the residents are renters, living in new apartment buildings. You can find an industrial-style vibe in Buckman's architecture.
Goose Hollow
If you're a sports fan, especially of basketball and soccer, Goose Hollow is the neighborhood for you. You can buy or rent affordable houses in apartment buildings. Plus, you can enjoy great dining options and cultural events.
The famous Washington Park is nearby — home to the Oregon Zoo, the Japanese Garden, and the International Rose Test Garden.
Alberta Arts District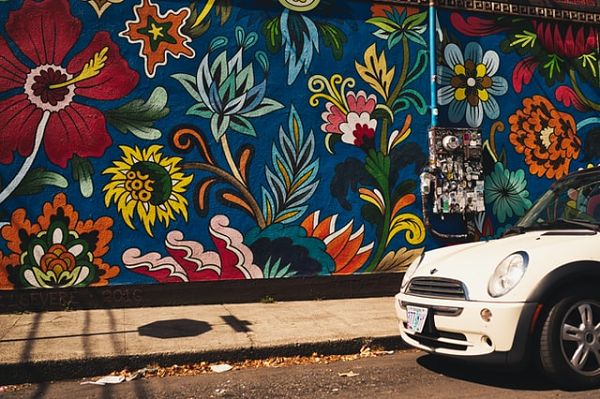 This creative, art-centric district connects the King, Vernon, and Concordia neighborhoods — and is home to long-term real estate owners, families, and young entrepreneurs. Despite being centrally located, this place gives off a small-town feel, with co-op grocery stores, small cafes, food carts, restaurants, monthly art market, and local businesses.
You simply cannot help being mesmerized by the beautiful murals and street art found on buildings throughout the district.
Kerns
If you want to be in a neighborhood that buzzes with energy, Kerns is for you. It has easy access to the Willamette River. You'll fall in love with the Eastbank Esplanade, the scenic walks, and the waterfront views.
The residential part of this area has a good blend of classic Portland homes and modern condos — known for their sleek facades and upscale style. There's no dearth of dining options and a vibrant nightlife. No wonder, this place attracts young professionals. Over 80 percent of Kerns residents are home renters.
Westmoreland
This Portland neighborhood offers its residents a good balance of nature, amenities, and culture. Although it's a bit away from the center, you can easily meet your daily requirements from local grocery stores, indulge in fun activities in the local amusement park, go for leisurely riverfront walks, and spend time in the lap of nature.
Furthermore, you can find a lot of vintage shops and boutiques to suit your taste. Housing options are available at affordable rates.
Mississippi
Mississippi has been slowly but steadily climbing the charts for the best neighborhoods in Portland — all thanks to its resilient, dedicated community.
You can find newer apartment complexes with affordable rates. It's no surprise that the area is popular with young professionals. The quiet neighborhood offers a lot of scope for walking and cycling. Moreover, you can find good public transit options here.
There are some really cool bars, coffeehouses, gastropubs, and restaurants along Mississippi Avenue.
Creston-Kenilworth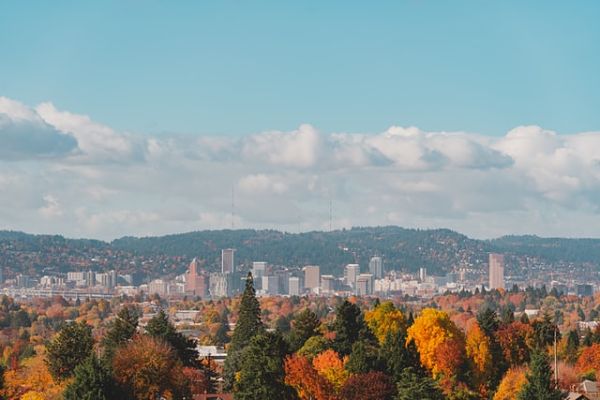 If you're looking for affordable homes, luscious parks, good schools, and a diverse community, Creston-Kenilworth will be perfect for you. Plus, you'll get to enjoy eclectic cuisines — ranging from Mexican and Thai to delicious Southern barbecue dishes. And, the area no way lacks behind in the entertainment or shopping department.
Sunnyside
This Portland neighborhood is an ideal living area for those who enjoy walking or cycling around. The majority of Sunnyside residents live in rented homes and apartments. The classic architecture of this place, such as Victorian and Tudor homes, gives it a distinctive style.
If you're a film buff, you'll enjoy going to the local movie theaters and the famous Movie Madness museum.
Last thoughts
Portland has a unique charm to it. It offers a fine balance of work, life, and play, with lovely homes. No wonder, the City of Roses attracts people from all walks of life, including young families, professionals, and artists. 
Apart from great housing options, these neighborhoods offer green spaces, coffee shops, eateries, cultural events, art galleries, and entertainment venues.
If you're thinking of moving to Portland, we hope this guide on some of the best neighborhoods in Portland will help you find your dream destination. 

Read more: Questions to ask your moving company
Why is the Kukun iHomeReport the best CarFax for homes? Let's find out!
Best neighborhoods in Portland to settle down in
was last modified:
January 24th, 2023
by
Recommended