Moving to Arizona? Explore the best neighborhoods in Tucson
When it's time to relocate to a new city or state, you'd obviously want to peruse the best places to live in. If you're planning to move to Tucson, Arizona, this guide will help you explore some of the city's most diverse neighborhoods. So, here's a look at the best neighborhoods in Tucson that are rich in history, culture, and amenities.
The best part about Tucson is that the city has a lower cost of living than the national average. So, you can conveniently find a great house and settle down with your family. What's more, there's no dearth of opportunities for outdoor activities, extensive golf courses, hiking trails, and breathtaking flora and fauna. So, let's begin our journey to help you find your dream home. Here are the best neighborhoods in Tucson.
Armory Park
Median home price: $326,750
This unique Tucson neighborhood has a mix of Barrio-styled houses, multi-story houses, and Craftsman-style bungalows. The historic place has a charming ambiance – thanks to the lovely sidewalks and the trees lining the streets. If you're looking to buy a house here, you can find a style that best suits you. You'll definitely love the laid-back, family-friendly vibe of this place.
Broadmoor Broadway
Average house value: $349,900
This charming historic neighborhood features beautiful ranch houses and tree-lined streets. With good restaurants, grocery shops, and yoga centers, there's something for everyone. Plus, it's conveniently located – a quick drive will get you to downtown Tucson.
Catalina Vista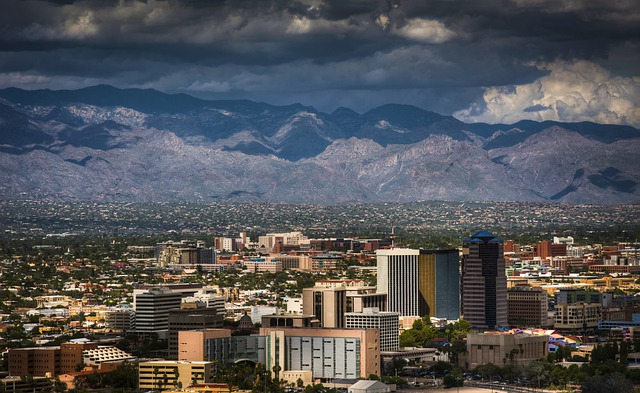 Average house sale price: $367,125
This neighborhood is ideal for families looking for a convenient central location. You can find large lot sizes, walkable streets, open land, and beautifully maintained historic homes. You get all the benefits of being in the center of the city, and yet can enjoy a peaceful and quiet life.
Barrio Hollywood
Average home value: $163,000
Barrio Hollywood is quiet and unpretentious. And, its residents are happy living a laidback life. They don't care much for the changes, renovations, and redevelopments happening in other parts of Tucson. With a beautiful golf course, sports courts, clubhouses, parks, and tree-dotted fairways, the place is ideal for those looking for a slower pace of life.
Barrio San Antonio
Average home price: $187,121
This small neighborhood is a commuter's dream come true. You can get to any of the major Tucson employers, including Raytheon, Amazon, Caterpillar, and Hexagon, with ease. What's more, you can find lovely barrio-style houses and desert bungalows here.
Barrio Santa Rosa
Median home price: $275,000
This Tucson neighborhood is taking off, thanks to large development projects planned in the near future. And, there's proximity to downtown Tucson and easy accessibility to parks as well as public transportation. Of course, you can enjoy walking, biking, or driving to your heart's content.
Barrio Viejo
Average house value: $325,000
This place is one of Tucson's oldest neighborhoods. It attracts architects and artists from around the United States – thanks to the exemplary adobe-style homes, rowhouses converted to stylish mansions, and modern design elements in the architecture. If you're someone who believes in treasuring an area's culture, you would love it here. And, you can also enjoy being within walking distance of the main downtown area.
El Encanto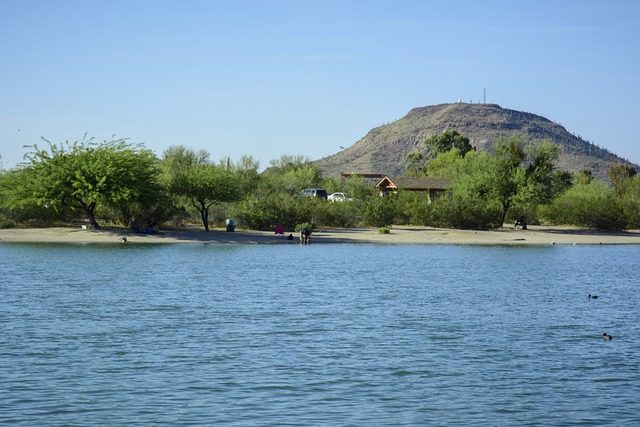 Average home value: $715,000
This old neighborhood offers luxury, privacy, and all the conveniences of city life. Yet, it's away from traffic and the noise of the city. This is where the wealthiest of Tucson residents live. There are beautiful mansions, villas, and tree-lined streets. The notable areas of interest are the El Con Mall, Randolph Park, and the Sunshine Mile.
Downtown
Average home price: $275,000
This place has witnessed the most redevelopment efforts and is ideal for young professionals. You can find many new apartment buildings and high-rises. Conveniently located, the place helps its residents achieve a good work/life balance. Plus, you get fantastic views of the four mountain ranges surrounding the town. You can also enjoy great restaurants, fests, good music, and other interesting events.
Dunbar Spring
Average home price: $150,489
If you're an artist or an environmentalist, this place is for you. Interestingly, the area gets its name from the famous teacher John Spring and the poet Paul Lawrence Dunbar. This is where you can find fine examples of xeriscaping, sculpture, art, and murals – all giving you a Tucson vibe. And the Craftsman bungalows lend a charm to the area. The neighborhood enjoys proximity to downtown, Pima Community College, and the Tucson Mountains out west. Residents can enjoy good shopping venues and restaurants.
El Presidio
Average home price: $303,500
This tree-lined neighborhood is a real estate treasure. If you're lucky enough to find a good house for sale here, you'd be wise to close the deal at the earliest. You can find houses with a California mission feel or late Victorian-style houses with tall hedges and ornate gables – depending on when the house was built.
Read more: Best neighborhoods in Oakland
Highland Vista Cinco Via
Average house value: $200,191
This close-knit, safe neighborhood features a community park, swimming pool, gardens, and opportunities for concerts and outdoor activities. Most of the unique houses were built in the late 50s/early 60s – displaying a strong mid-century vibe. You'll find friendly neighbors – typically young professionals, young families, and retirees.
Iron Horse
Average home price: $254,980
This trendy Tucson neighborhood is an ideal choice for students studying at the University of Arizona. The place has a vibrant energy – thanks to an urban-suburban mix and some happening places of interest. It also boasts the highest walkability score in Tucson. Most residents are renters living in apartments.
Read more: Criteria must a student fit before renting
Keeling/Hedrick Acres
Average house price: $152,547
Here's a residential neighborhood that has everything a family would look for – beautiful parks for kids and dogs, proximity to the foothills, good high schools, shops, restaurants, and popular attractions. It's also a good place to live for those who love sporting events and marching bands.
Menlo Park
Median house price: $145,383
The historic neighborhood – possibly the birthplace of Tucson – is affordable and eclectic. It's a good choice for first time home buyers. The place has easy access to the Santa Cruz River, the Tucson Mountains, and fantastic food options, including delicious Mexican food.
Read more: Best loans for first time home buyers
Miramonte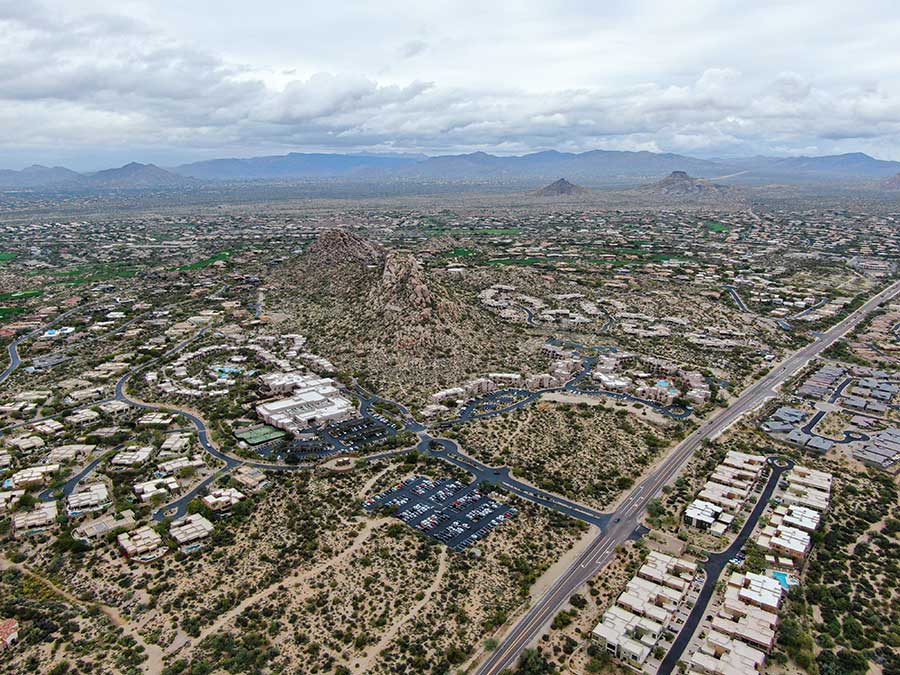 Average home value: $189,903
You'll fall in love with Miramonte's cute historic homes, large lots, parks, and winding streets. It's away from the hustle and bustle of city life and yet is conveniently located to major businesses such as The Loft Cinema, Bookmans, and Rum Runner. Moreover, the neighborhood has a good library and proximity to local amenities such as grocery stores and gas stations.
Rincon Heights
Average home price: $230,000
You can find a good mix of residents here – college students renting converted duplexes as well as long-term residents living in classic Tucson desert bungalows. The affordable neighborhood will see further real estate developments soon – with more student housing buildings, newer restaurants, and shops planned.
Sam Hughes
Average house price: $397,691
This iconic neighborhood features beautiful historic homes and manicured streets. It's bike-friendly, walkable, and offers good shopping centers, sporting venues, parks, and entertainment options. In terms of housing, you can find quaint bungalows and stunning estates lined with palm trees.
West University
Average home value: $370,000
No point in guessing the type of the majority of residents in this area. You'll find college students galore. There's close proximity to the college campuses, downtown, sporting events, and the SunLink Streetcar that can help you get around with ease.
Civano
Average real estate price: $255,600
This sustainable community is more of a village than a suburban neighborhood. If you want to lead a quiet life away from the big city, this place will offer you a good home with big porches and shared spaces. You'll find small businesses, trails, parks, and events to make your life enjoyable.
Flecha Caida Ranch Estates
Average house price: $550,000
If you love the mountain views, riding a horse, postcard sunsets, and old ranch-style homes, you'll find this neighborhood irresistible. You can achieve the perfect balance between the wild west dreamscape and proximity to city life.
Hillcrest at Wingate
Average home value: $179,000
The quiet neighborhood is a great choice for families and those who love nature. This pedestrian-friendly place features sidewalks and green spaces. You may not be in central Tucson, but there are plenty of popular attractions and museums to keep its residents enthralled.
Read more: Why are so many homes for sale in Prescott, AZ
Shadow Hills
Average home value: $525,000
This is one of Tucson's most scenic neighborhoods. It's a haven for those who love the desert scenery, great views, and a quiet life. The family-friendly neighborhood features large homes at competitive prices. And, it offers several outdoor activities such as hiking trails and golf courses.
Read more: Why is the housing market so hot right now
Last thoughts
Tucson, AZ, is known for its cosmopolitan culture, diverse terrain, the Catalina foothills, and affordability. The city is a great choice for newcomers, retirees, and young professionals looking for a lower cost of living than the national average. Most importantly, it doubles as a college town for the University of Arizona. And, there's no dearth of trendy pubs, entertainment venues, dining options, cultural events, and live concerts. Whether you're a college student, a young professional, a history buff, or an outdoor recreation enthusiast, the idea of living in Tucson will definitely appeal to you.
Moving to Arizona? Explore the best neighborhoods in Tucson
was last modified:
October 10th, 2022
by
Recommended