Top picks for best ROI home improvements
There are many home renovations that can make our homes look and feel a lot better. You could replace old tiled floors with natural stone or hardwood floors, or convert your basement into the perfect den and gaming room. You could convert your porch into an all seasons sunroom, or turn your backyard into the perfect outdoor entertainment area.
The cherry on top of the cake in most of these cases is that these renovations add to the value of your home as well. If you'd like to know exactly what renovations will add the most value to your home, here are our top picks for the best ROI home improvements.
1. Minor bathroom remodel
There are two rooms that tend to influence the salability of any home. The kitchen and the bathroom. Among the two, renovating a bathroom will give you a higher return on your investment.
We're not even talking about renovating your entire bathroom. Minor things, such as replacing your old shower with a new rain shower, replacing old faucets, re-glazing and re-caulking your old bathtub, maybe replacing the vanity, will all add a lot of value to your home.
In fact, the ROI on a minor bathroom remodel is 102%. This means if you spend $10,500 on the project, which is the national average, you are likely to get back $10,700 when you sell the house.
Home Renovation Cost Estimator
Sorry, we currently don't have that project at our disposal.
---
You can take a look at our most popular ones:
Water Heater Installation
Exterior Door Replacement
Install Recessed Lighting
Exterior Door Installation
Interior Door Installation
Interior Door Replacement
2. Landscaping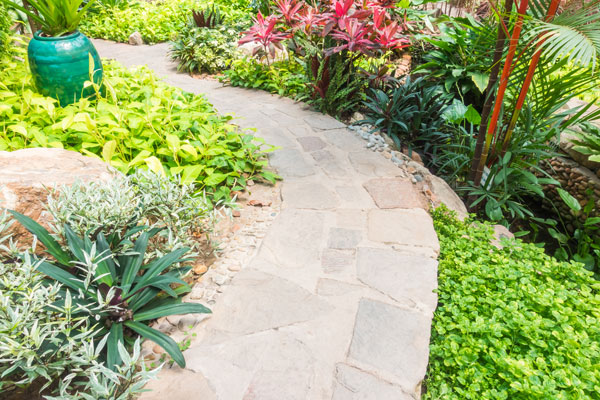 You've probably heard that old adage about first impressions being the best impressions. That definitely holds true when it comes to selling a home. Curb appeal makes a huge difference in piquing the interest of potential buyers, which is why it isn't surprising that landscaping projects earn homeowners a whopping 100% back as ROI.
At a national average cost of $4,900, we're obviously not talking about getting major work done on your front or back yard. We're talking more about simple but elegant solutions, such as a new lawn, trimmed trees, shrubs and bushes, and ornamental flowering plants.
3. Minor kitchen remodel
While a minor bathroom remodel might be on top of the list when it comes to ROI on home improvements, kitchen remodels aren't too far behind.
On average, a minor kitchen remodel costs around $15,000 and will give you an ROI of 98.5%.
These minor improvements might include painting old kitchen cabinets, replacing the hardware on the cabinets, maybe a fresh coat of paint for the entire kitchen, and replacing your existing kitchen appliances, such as your refrigerator, oven, and cooking range.
4. Adding stone veneer
This is another home improvement aimed at upping the game with your home's curb appeal. If you have vinyl siding on the bottom third of your home's street-facing facade, consider replacing it with adhered manufactured stone veneer siding.
While it may cost you around $9,537 for a midrange home, you can recover up to 96% of that cost when it's time to sell your home.
5. Garage door replacement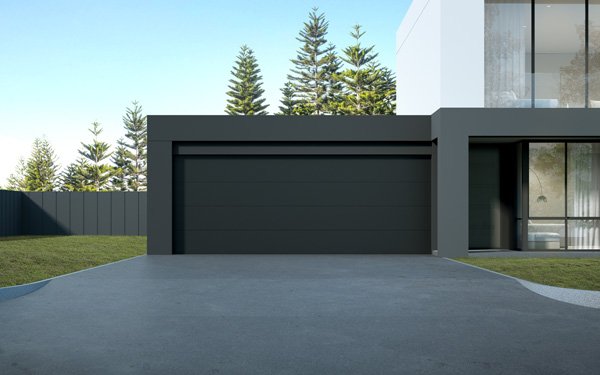 A new garage door serves multiple purposes. It protects your garage and adds to your home's curb appeal.
The national average cost of getting a new garage door installed is around $1,200. And while the door will practically pay for itself if your existing motorized automatic opener is in working condition, you have a guaranteed ROI of 95%.
6. Attic conversion
If you've got an attic that can be converted into a bedroom, you really ought to consider that for your next home improvement project. The additional living space will not only increase your home's square footage, you will have 93.5% of your cost recouped when you sell the home.
7. Major bathroom renovation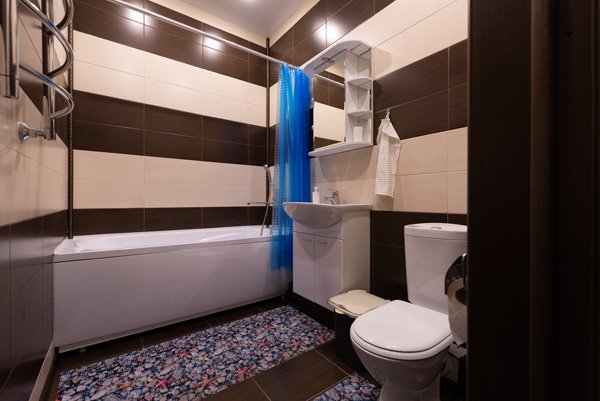 A major bathroom renovation, or a complete renovation, is not particularly easy on the purse strings. The national average cost of a major bathroom remodel is pegged at around $26,000.
However, considering the ROI on your investment is a solid 93.2%, the investment definitely seems worth it.
Of course, in this case, we're talking about ripping up everything from the ground up and replacing them with new solutions. That includes the flooring, the shower stall, the bathtub, the toilet, the vanities, the paint scheme, the lighting, and everything else.
Read more: Lighting contractor: vital questions before hiring them
8. Front door replacement
One of the biggest trends in global housing markets right now is homes with increased energy efficiency. You can capitalize on that trend by replacing your existing front door with a new one made of steel.
Steel front doors are low maintenance, great insulation, and energy-efficient. You could buy a new cost-effective front door for between $283 and $436. The national average for replacing a front door is around $1,410 And the ROI on your investment is between a minimum of 69% and a maximum of 91% at the time of sale,
9. Major kitchen remodel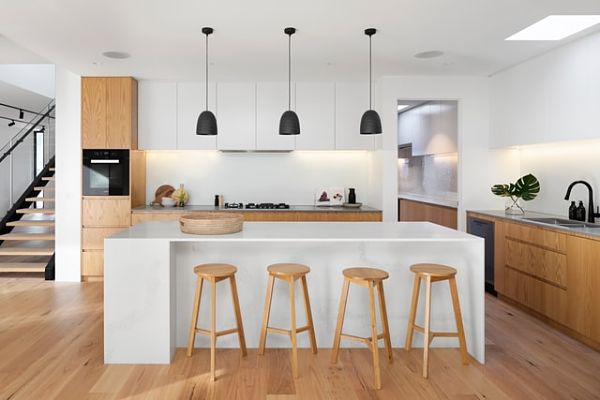 Open floor plans are all the rage with home buyers, and if you're looking at getting paid top dollar when you sell your home, a major kitchen remodel is just what the doctor ordered.
The average cost of a major kitchen remodel is around $43,862, and that money will buy you a brand new kitchen island, laminate countertops, 30 feet of cabinets, a stainless steel sink, cooktop, a wall-mounted oven, new kitchen appliances, and vinyl flooring.
A brand new kitchen will pay you back 91% of your investment when you sell your home.
10. Patio, deck, or porch addition
If your home has the space available for an outdoor seating and entertainment area, consider adding a porch, deck, or patio. Irrespective of whether these space extensions are in the front of your home or at the back, they tend to make a positive impression on potential home buyers.
The average investment you are looking at is around $11,000 for a 16×20 foot deck. Your investment will earn you $10,000, or 90% of what you invested when your home is sold.
Read more: Deck contractors near me
Planning a home remodeling project? Hire the best contractors in your area by clicking here.
Top picks for best ROI home improvements
was last modified:
October 31st, 2022
by
Recommended