Who doesn't like a good deal on home appliances? Buying major appliances can easily add up to thousands of dollars. That's why it's crucial to do some research and plan before making a big-ticket purchase. If you know when is the best time to buy kitchen appliances, you could save good money.
Although the expense may not be as much as buying a home or a car, buying appliances such as a refrigerator, dishwasher, or washing machine can shake anyone's home budget.
Moreover, every householder wants to buy the best home appliances and get value for the money they spend. It's a good idea to time your purchase well and take advantage of the year's big sales and off-seasons.
We've done some legwork for you in outlining the best time to buy appliances. That way, you'll not overspend on what you need and get the most out of a deal on appliances.
The best months to buy appliances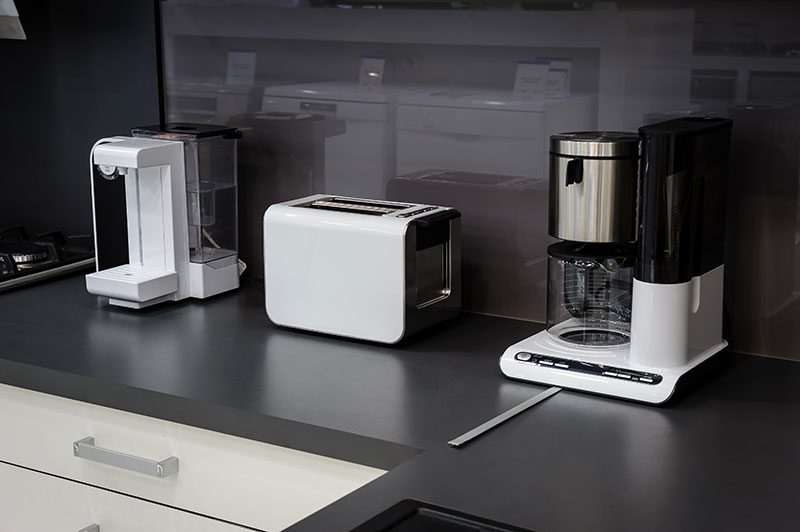 Homeowners on a tight budget should purchase appliances in the months when prices are often lower than the original list price. Generally speaking, you should aim at the months when new models roll out. That's because as manufacturers take out the latest models, most retail stores reduce prices on the previous year's models to create space for the new inventory.
For washers, dryers, and dishwashers, the best months are September and October. For refrigerators, the best time to buy is in May (Maytag Month) while range hoods and ovens get you the best rates in January. Buying small appliances such as microwaves, coffee makers, and toasters makes better financial sense in November and December.
You should keep an eye out for any promotions or new model releases for good discounts. However, remember that the discounts will depend on the type and model of the appliances you have your eyes on – whether you are shopping in person or online.
The off-season for seasonal appliances
If you're planning to buy seasonal items such as air conditioners, heating appliances, and gas grills, do so during the periods when these are infrequently used or have a low demand.
You'll find many retailers putting seasonal appliances on sale during the off-season. For example, the best time to buy an air conditioning unit is from September through November and the best time to buy a heater is from March through May.
During these months, many HVAC retailers are overstocked and don't mind selling the HVAC systems at a discount. Moreover, they're open to price negotiations. You could also get a lower appliance installation cost due to fewer service calls.
Major holidays and sale events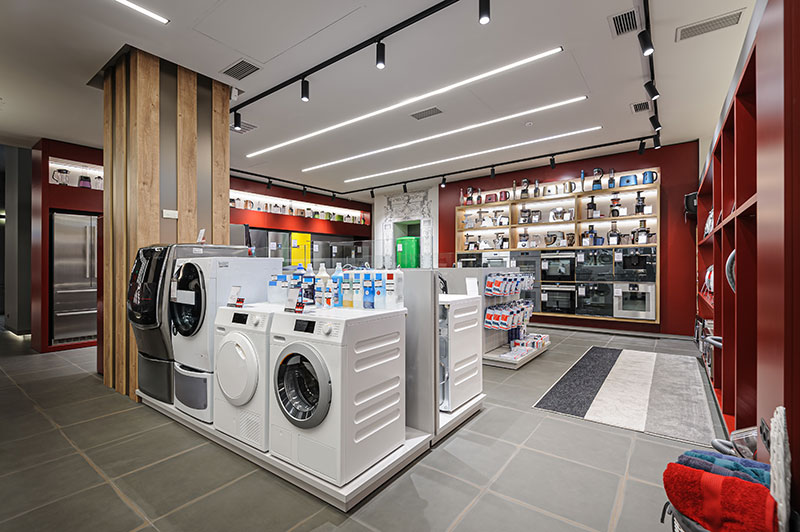 If you do not want to buy an older model but a newer one, it's smarter to wait for a little while. Models cost the highest at the time of their release. Time your purchase on the next holiday or big sale days such as the Fourth of July, Memorial Day, Labor Day, Black Friday, and Presidents' Day. Or, Cyber Monday for online shopping. Sometimes, even an extended three-day weekend will get you good offers.
Stores reduce appliance costs significantly to encourage shoppers to spend their time and money during these holidays. You can expect an average discount of 25% to 60% on most major appliances during these times of the year.
The average lifespan of home appliances
It's always a good idea to keep a track of your existing appliances so that you can plan a replacement at the best time. Of course, the average lifespan of different home appliances varies depending on the machine.
You can refer to the points below for a general idea.
Dishwashers: 9 years
Washing machines: 10 years
Dryers: 13 years
Refrigerators: 13 to 15 years
Electric ranges and ovens: 13 years
Gas ranges and ovens: 15 years
Central air conditioner: 15 years
Electric furnaces: 15 years
Gas furnaces: 18 years
Electric boilers: 13 years
Gas boilers: 21 years
Toaster ovens: 5 years
Coffee makers: 6 years
Microwaves: 9 years
Read more: Signs appliances are malfunctioning
Some money-saving tips for appliance shopping in peak season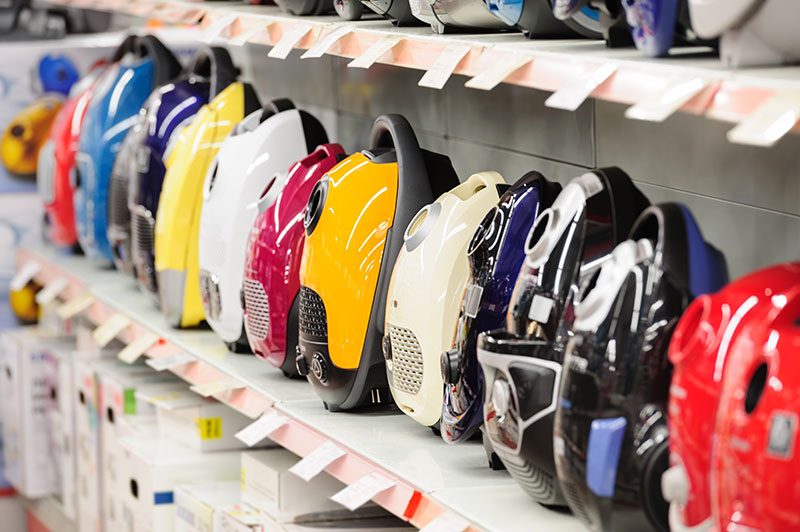 If you must buy outside of the recommended times, maybe because of an emergency appliance replacement or a relocation, you may still be able to maximize your savings. Here are some smart, budget-friendly shopping tips for you.
Ask your local retailer to sell you the floor model that's for display. It will be much cheaper.
You could buy a discontinued appliance or a slightly damaged one that functions fine but has minor cosmetic imperfections such as scratches. However, you should avoid buying damaged appliances that have cracks in the glass control panels or are without a manufacturer's warranty.
Compare shops and the different prices to see which retailer offers the lowest list price for an identical appliance.
Keep in mind that independent small businesses are more likely to negotiate on pricing than big-box stores. You may even get perks such as free appliance repairs or installation. 
Peruse online marketplaces for quality secondhand appliances.
Read more: Disadvantages of high efficiency furnaces
When is the best time to buy kitchen appliances: Last thoughts
Home appliances are extremely important in everyday life. After all, they make your life super convenient. However, they can be very expensive to buy or replace. That's why you need to plan your appliance purchases well.
Once you know when is the best time to buy kitchen appliances, you can get the best deals and discounts. Plan smart and find great prices out there. And, keep that extra money where it belongs – in your pocket!
When is the best time to buy kitchen appliances?
was last modified:
September 24th, 2022
by
Recommended