The Best Wainscoting Ideas for Your Dining Room
One of the greatest advantages of wainscoting panels is that you can bring them up or keep them low. You can paint them in the color of your choice or choose to paint the wall above the panel in a contrasting shade. You can let them become the main wall décor or pair the panels with mirrors, artwork, or shelves. In any case, the room will be warmer and more interesting. And that's exactly what you want in the dining room. Therefore, today, we shall try to explore some of the best wainscoting ideas which you can implement in your next dining room remodel to transform your space into a welcoming haven. But before we begin, let's understand what is the function of wainscoting?
What is the purpose of wainscoting?
A wainscot, usually made from solid wood, is installed to act as a wall covering for the lower part of your walls. Homeowners previously used different types of wainscoting materials to protect houses that did not have proper moisture-absorbing constructions. However, currently, they are primarily used for decorative purposes.
Usually, as a rule of thumb, the height of the cap rail should be at a height, one-third of the wall's length, from the bottom. Moreover, you can add panel wainscoting over any surface, including drywall.
Why is wainscoting dining room walls the best interior design idea?
When you have a separate dining room, you need to devise the best wainscoting ideas that will make the space inviting and warm. If this is a formal room, you would most likely want a classic decoration without losing that little something which will add an extra flair to your space.
Dining rooms often have limited furniture. Apart from the dining table and chairs, there might be a Chinese cabinet or bookcase. Nothing more. And so they can easily get cold and unfriendly. Even if they are formal, you need a structural element that will add texture. That can be easily accomplished with wainscoting installations.
Dining room wainscoting ideas & styles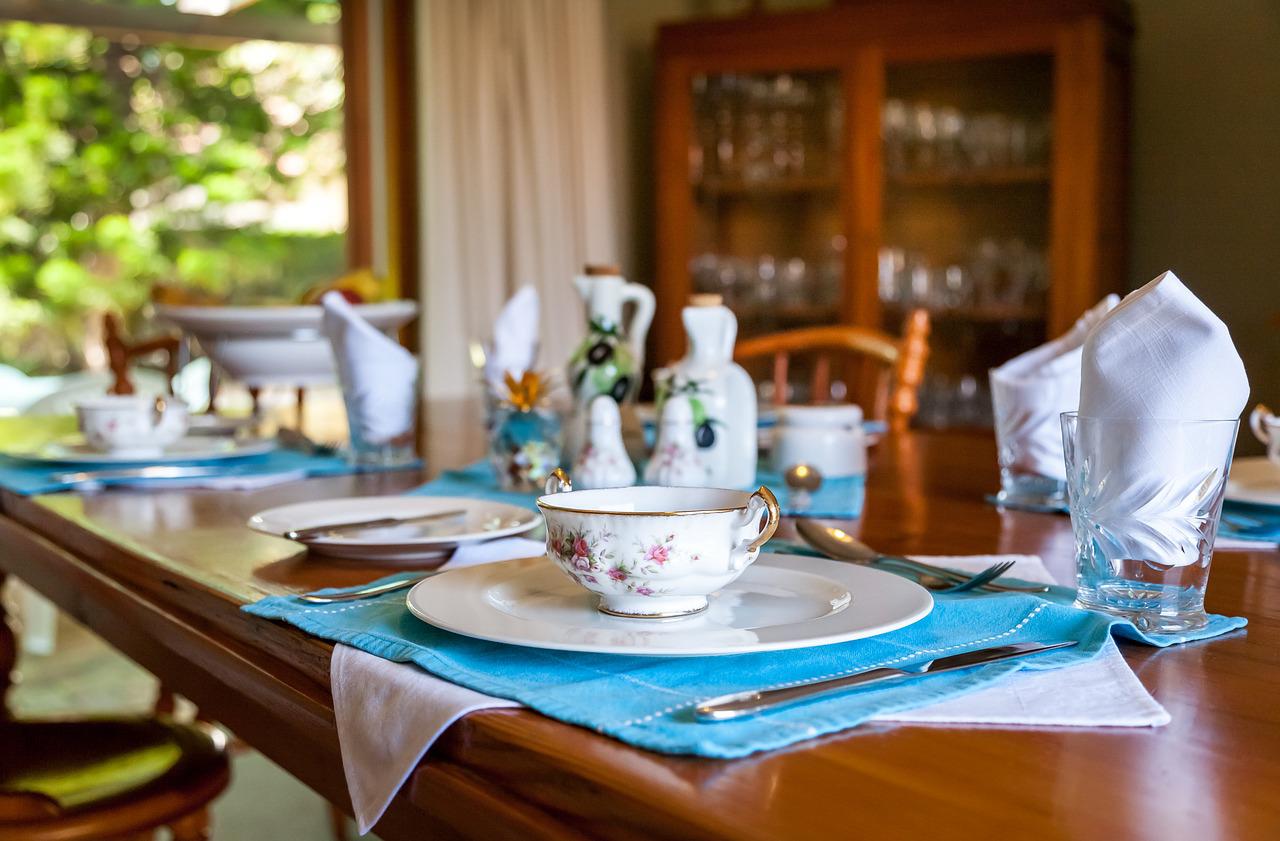 Although there are many best wainscoting ideas and each one of them will add architectural interest to the room, you need to focus on the style and types of wainscoting. You also need to pay attention to the size of the wainscot.
Shaker panel wainscoting for a minimal look
Do you have a minimal dining room and want to keep it this way? A shaker panel wainscoting is what you are looking for. It's simple and will make a statement without making the room heavy.
Raised panel wainscoting for an ornate appeal
Do you like ornamental molding designs? You can get a raised panel with a beaded frame. Don't forget that wainscots come with baseboards and chair rails. Even board and batten wainscoting can arrive in ornate patterns.
Although a beadboard wainscoting style is very attractive, it's often used for country homes, living rooms, or family rooms. So choose this style if you are interested in dressing the walls of your family dining area.
Pay attention to the height whether you choose a raised or flat panel. High panels look great in tall dining rooms. But they won't work on average or rather low ceilings. In such cases, you need to bring the wainscoting down. The lower it stands, the higher the room will look.
Wainscoting ideas & color combinations
White panels for a classic look
Classic wainscoting panels are often painted white. Some prefer the wooden tone to keep the dining room traditional. The truth is that the lighter the hue the brighter the room. But white is definitely not the only option for wainscots. All the same, the colors you choose depend on your personal preference and the color of the wall.
White wainscoting and white walls will work well in minimal dining rooms. Or when you need to put emphasis on the rest of the wall decoration and let the wainscot make the room inviting in a hush-hush way.
White wainscoting works equally well with black walls. Or walls painted in any intense color. It will make a strong contrast, accentuating the special décor on your dining room wall. White will also make a bold statement when the rest of the room's trims are black or if you have wall-papered walls.
Painted wainscoting for a bold appeal
If you prefer the industrial home design look, painted wood also works perfectly. Just paint the flat panel wainscoting black. That's a step closer to a minimal look and contemporary dining room. In this case, it's better if you paint the walls white — to avoid making the room too dark and depressing.
Again, for a bolder look, you can go for solid, bright colors on your wainscot.
But it's not a coincidence that most modern wainscoting panels are white. This gives you the freedom to use any color for the wall above or install wallpaper in any pattern without overwhelming the dining room.
Install wood panel molding
Another one of our favorite best wainscoting ideas is to install a full wall, wood panel molding. This can stand as the sole wall decoration. Or you can hang artwork. It can become the background of your dining table and easily be accentuated with a floor lamp standing at the corner.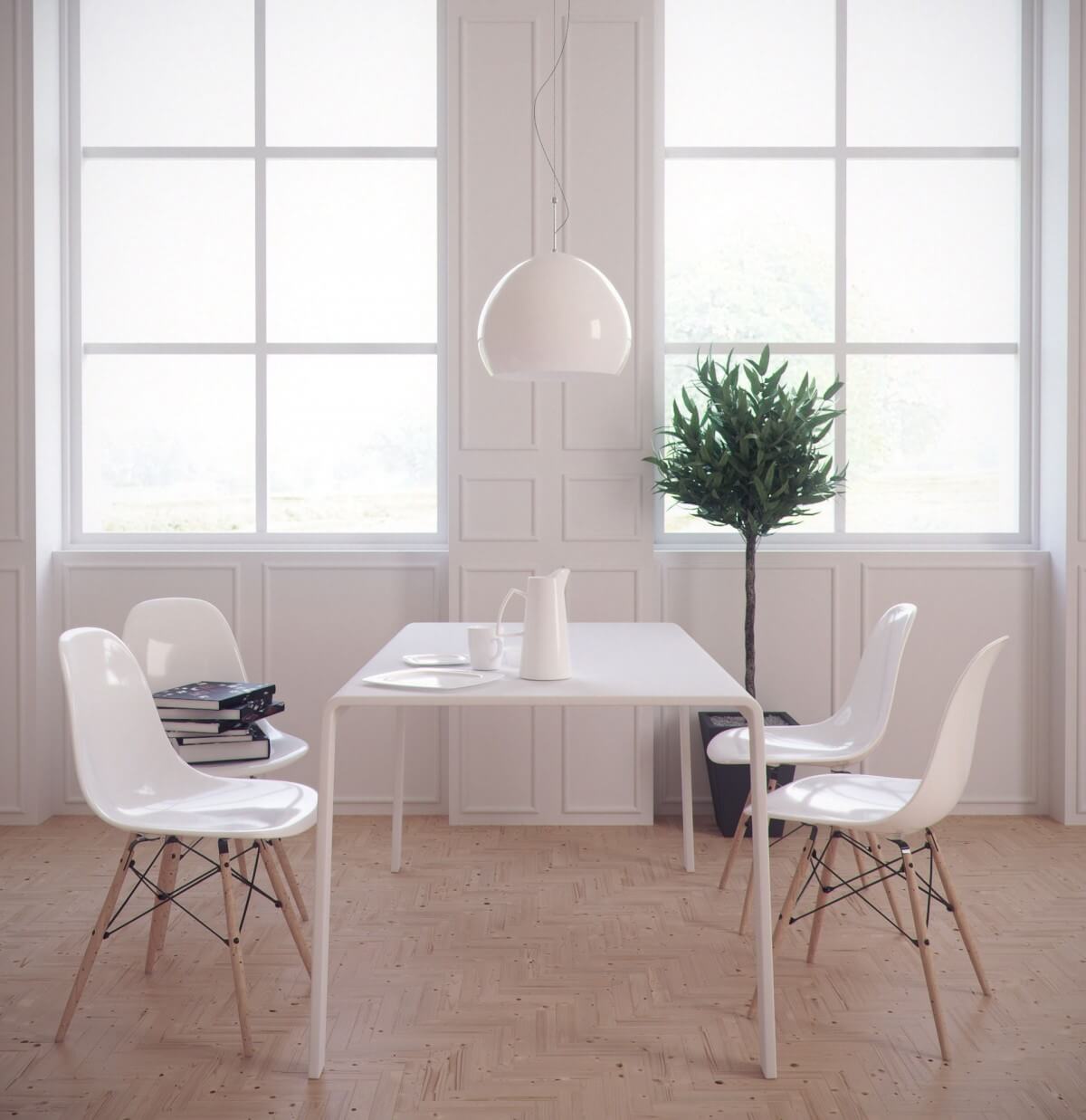 If you like patterned wallpaper over the panel, install a shaker wainscot, painted in a matching color. This will add uniformity and bring balance. It will be eye-catching without overkilling.
If there is a rather small window, it will look bigger with a tall raised panel wainscoting. But that's only if the room is tall enough. Tall panels also work well when there is a chandelier hanging from the ceiling. When the wainscoting ends where the chandelier begins, the room looks united. The eye travels easier up and down.
Read more: Judge's paneling
Final take
Employing any of the above best wainscoting ideas in your dining room renovation shall definitely reflect your sophisticated style and taste. They can stand alone and simply tell a story with no other wall decorations. You can simply focus on your style and height to have the best effects in the room. Once you've got that, be sure that the wainscoting will bring the desired volume in your dining room.
Read more: Five Dining Room Designs That Will Make You Want To Remodel
The Best Wainscoting Ideas for Your Dining Room
was last modified:
October 14th, 2022
by
Recommended