Natural stone is much sought after as an indoor flooring option and as an outdoor landscaping material. Whether you use it to pave garden pathways, build risers, retain wall risers, or even outdoor steps, the beauty of natural stone can seldom be rivaled.
However, natural stones also have a reputation for being very expensive materials to work with, which is why a lot of homeowners shy away from even considering them. Well, that is not necessarily always the case. If you're looking for a natural stone to use for outdoor steps that are hardy, affordable, and great-looking, bluestone treads are the answer.
Why are bluestone steps a great choice?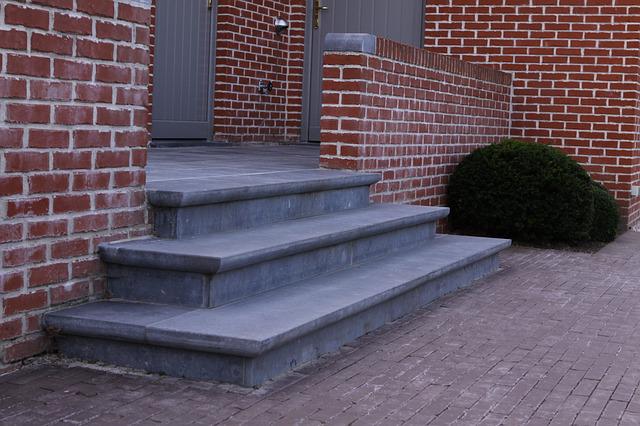 Durability
Bluestone as a stone is extremely dense and hard in composition. This makes it one of the most durable natural stones and makes it capable of handling all kinds of weather. So whether you live along the coast or in the freezing North, your solid bluestone steps will serve you forever.
Affordability
Bluestone is among the most affordable natural stones, which is why it remains very popular in the construction industry.
Visual appeal
Bluestone is available in a number of colors and finishes. The color palette includes grey, yellow, blue, green, and purple. There are also four finishes popularly used. 
The flamed finish, also known as the thermal finish, is achieved by exposing the stone's surface to intense heat. Sometimes, steps have thermal edges when they are sawn off.
The natural cleft finish has the stone split parallel to its stratification for an uneven finish.
The honed finish offers a smooth finish that can be slippery when wet and is best used for indoor usage as compared to outdoors, while the flamed and brushed finish features a thermal finish that has been brushed to smoothen the finish.
With these many options, bluestone is sure to add to your home's curb appeal.
Easy installation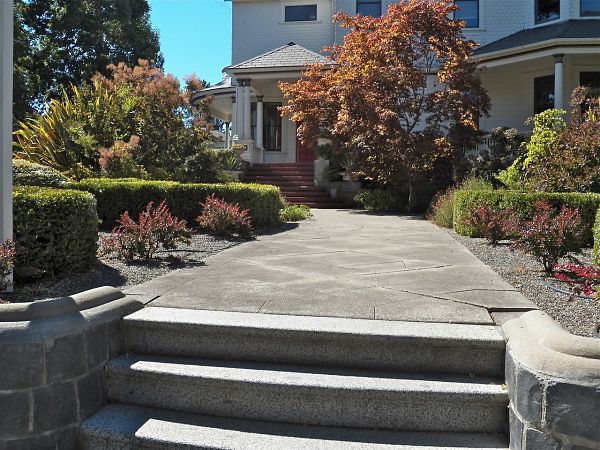 Bluestone is the flattest of all-natural stones, which is why it is also known as slate. When you want bluestone steps, sawn and flamed treads are sold in thicknesses of either 1.5 inches or 2 inches. 
Natural cleft treads and flamed treads thicker than 2 inches need to be custom ordered.
Sizes vary from 12 x 12 to 24 x 36, with size increments of 6 inches.
All of this makes for easy and quick installation that is best left to professionals.
Bluestone steps costs
As we mentioned earlier, bluestone is among the most affordable of natural stones. The stone slabs themselves cost between $15 and $30 per linear foot. Labor costs vary between $900 and $2,000, depending on your location.
On average, expect to spend between $900 and $2000 for your slate staircase including installation.
Bluestones steps maintenance tips
Bluestone is porous in nature and can hold water for a considerable amount of time. This also tends to discolor the stone. In order to avoid this, it is always advisable to seal the stone.
Not only will sealing it protect the color, it will also prevent damage due to heavy foot traffic, stains, and scratches. In addition, the seal will give the otherwise naturally dull stone a shiny finish.
Regularly sweep leaves, dust, and debris off your bluestone steps. More stubborn debris can be removed by hosing down the stairs.
Stains will need to be addressed with soap water and a brush. Remember not to pressure wash bluestone steps to avoid damage.
If you see moss, algae, or mildew growth, mix a half cup of hydrogen peroxide with a gallon of water, apply it to the steps and let it sit for a few minutes. Using a plastic bristle brush, scrub the area vigorously before hosing it off. Then, use a wet vacuum to dry the area. 
Outdoor landscaping: All about bluestone steps
was last modified:
June 30th, 2022
by
Recommended