Having a pool in your yard is one of the best investments you can make if you're looking for something that can help you relax and unwind during the warmest months. However, like most things, even a nice pool can start looking boring and worn out after some time. So, if you feel like your pool could use some freshening up, you should know that not all upgrades require a thicker wallet. There are many ideas on budget-friendly pool renovations, and here are some you should consider.
Install LED lighting
One of the most cost-effective ways to transform your pool into a true sanctuary is to add some LED lights. They can be installed anywhere in the pool area, including below the water. They also come in many different colors, so you can match them to the rest of your pool to create a unique style. Also, they are much more energy efficient than the traditional pool lights, so it's an investment that you definitely wouldn't regret.
Read more: Indirect lighting ideas make your home inviting stylish
Consider the salt water system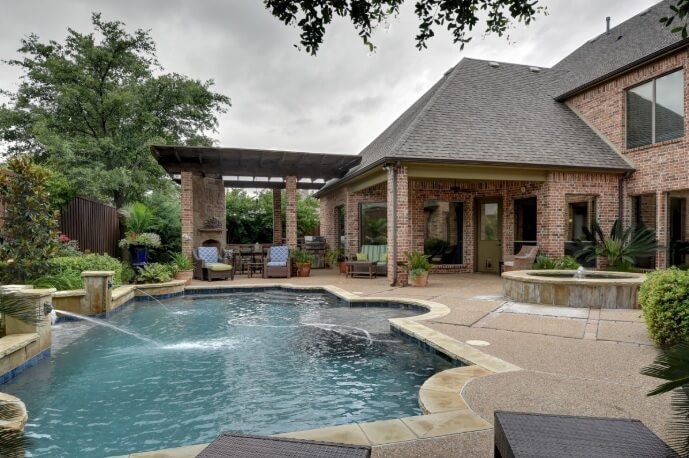 Salt water systems create chlorine in your pool by using salt so there's no need to add it the usual way. They are becoming more and more popular because they cause less irritation to the eyes, hair, and skin, and they can also help your pool's surface stay clean for longer. Not to mention that you'd also get to save money on all the chemicals you would no longer have to buy and carefully store.
Read more: Salt water pool vs chlorine pool review
Add more patio
If you were just building a pool, this idea would probably be on the expensive side of the equation, but if you already have one, then it might be a bit more affordable. Plus, you can also use high-quality decorative concrete that is both attractive and durable. Adding more patio can make your pool look more elegant, and it can make walking around it easier and safer (less chances of slipping and falling in).
Install some decorative features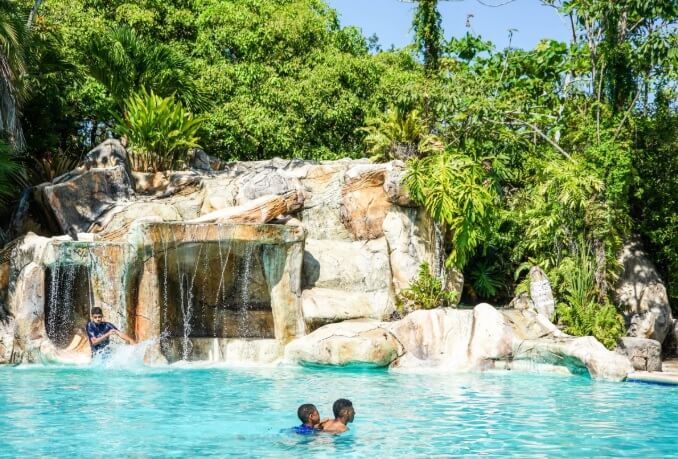 Waterfalls, water slides, and fire pits are quite popular nowadays, and it's not hard to see why. They can bring the appearance of your pool to a whole new level, and they aren't extremely costly if you do some preparations beforehand. Plus, there aren't many things more calming than lounging in your backyard while resting your eyes on a nice fire pit or a waterfall.
Handrails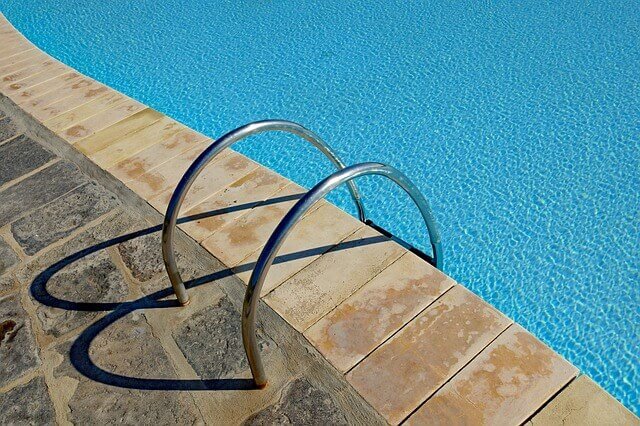 Pixabay
Instead of those shiny metal rails that can burn you in many painful ways, consider installing powder-coated handrails. They usually cost around $700, but you can't put a price on making your pool safer, more comfortable, and more accessible for kids and elderly.
Outdoor kitchen
Although not exactly a pool upgrade, it can still improve your pool experience. Outdoor kitchens don't have to be expensive, as the price depends on the size, type, and features of your kitchen. You can build yours on your patio, or you can dedicate a small area near your pool to this upgrade. As already mentioned, you will definitely want to spend more time in and around your pool once you can smell a nice barbecue waiting for you only a few meters away.
Consult a professional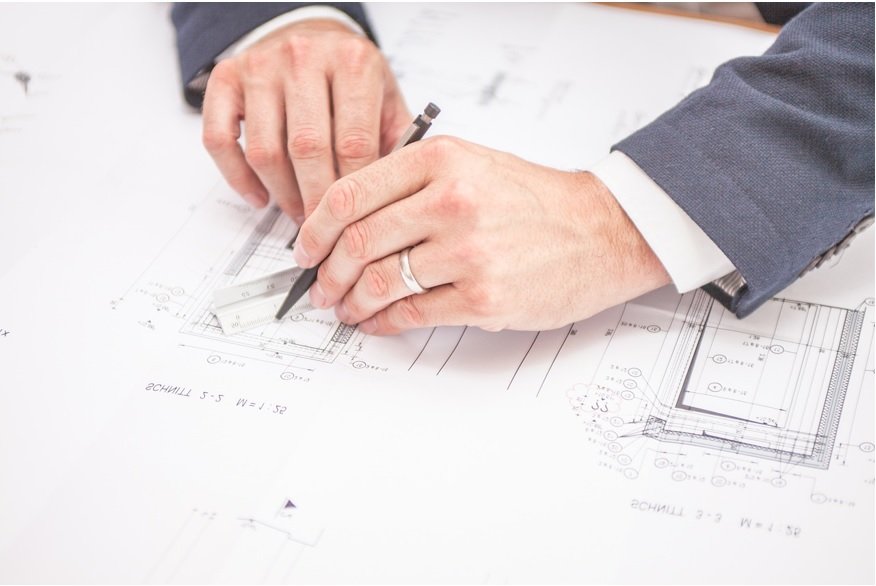 Now, this isn't about an option on pool renovations as much as it is a tip. A professional architect or designer can tell you what you can and can't do with your pool and what renovations would be the best for your budget and your type of pool. This way, you are less likely to make a mistake and try to install a couple of water features just to find out that the plumbing for those systems is way beyond what you can afford, for example. So, hire a professional, make a detailed plan, and there should be fewer unpleasant surprises along the way.
If you love spending time in your yard and swimming in your pool, then you will certainly enjoy upgrading it by following some of the above-mentioned suggestions. So, hire a professional so you can see which ones are the most suitable for your pool, set up a budget, and start remodeling. Once you're done, your pool will look better than ever before, and you and your family will definitely enjoy it even more.
Read more: Pool Renovations – A Comprehensive Guide
Budget-Friendly Backyard Pool Renovations For Your Home
was last modified:
May 17th, 2022
by
Recommended