You have probably seen some of the TV shows or magazine articles where people living in tiny homes are using the most ingenious ways to store their stuff. Imagine what you could accomplish with your home if you were using similar strategies. If you think you can't afford to make these changes in your home, you are wrong. There are many budget-friendly ways you can implement creative storage solutions and expand the usable space in your home. Here are some room-by-room ideas that can spark your imagination.
Entryway storage solutions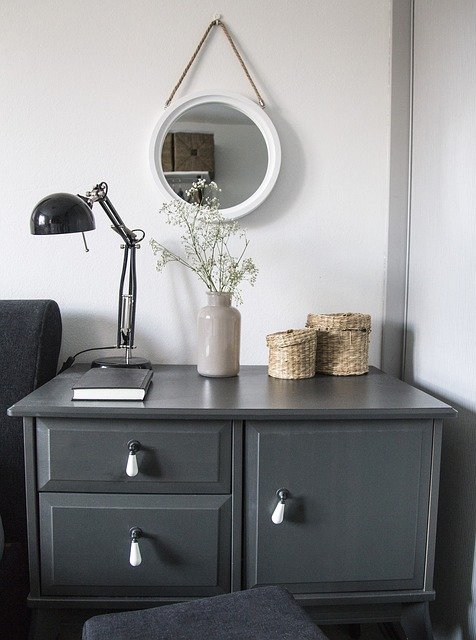 Pixabay
The entryway is the narrowest room in the house, and that's why it is very prone to clutter. It is often the place where we pile up our shoes, coats, keys, bags and many other trinkets. Since it is the first impression your guests get when they enter your home, you should keep it on-point. Here are a few storage hacks that could help:
Use bookcases as storage lockers.
Hideaway your mess with matching baskets.
Get a storage bench to keep shoes and bags out of sight.
Install wall hooks inside the closet for extra coat hanging space.
Hang a shelf above the coat rack for additional storage.
Install hooks on the side of the console to hang bags.
Living room storage solutions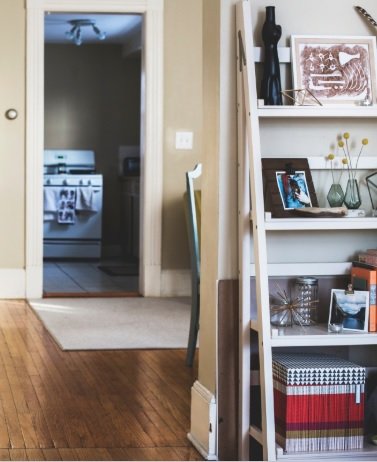 The living room is where your guests will settle after they finish they tour through the entryway. You don't want them to encounter a bunch of disorganized things there. Don't worry, though, there are ways to put things back in order:
Opt for multipurpose furniture (e.g., storage bench, ottomans with hidden storage, console with shelving units, etc.).
Add risers to the sofa or couch to get extra under-bed storage.
Fit in a console behind your couch.
Hang a pegboard to keep your keys or other trinkets in order.
Install floating shelves on open walls to keep plants, books, and accessories.
Bedroom storage solutions
The bedroom should be a place of serenity so you can get quality shut-eye every night. If it is burdened with clutter, you will be exposed to additional stress and anxiety. Here is your way to an organized and more spacious bedroom:
Install shelves just below the ceiling. This way, the things you don't want to be seen can be out of sight and neatly organized.
If you need space to keep your dresses and shirts, or clothes that would usually sit piled up on a chair, you can hang clothes rack in the available corner.
Consider getting a quality custom made bed which includes a base with storage drawers.
You can also get a headboard with storage space for magazines, books, and similar.
If your home office is in your bedroom, save space by installing a fold-down desk.
Use a cork wall to hang jewelry.
Add hooks on the back of your closet walls.
If you haven't opted for a bed with storage included, add risers to your bed for more storage underneath.
Install tension rods in a free nook to hang shoes.
Cover shelves with sliding mirrors. Your room will appear bigger than it actually is, and you will hide unsightly items.
Kitchen

storage solutions

There is nothing worse than a cluttered kitchen. No reason to panic. Here are some tips that will help you squeeze as much space out of this room as possible:
A dish drying rack mounted on a wall will save you some counter space.
Use mason jars to store absolutely anything. Not only they will make everything more organized, but their minimalistic look will also contribute to clutter-free appearance.
Use magazine holders as freezer shelves.
Repurpose clear desk organizer into fridge or drawer organizers.
Store seasonings in magnetic tins.
Put Lazy Susans in the cabinets, pantry, and the fridge.
A thin storage rack on wheels can be handy when you need to move things around in the kitchen often.
Install a storage shelf for cookbooks, cups, and similar. For the extra purpose, install hooks on the bottom of the shelf and hang pots and pans.
Mount a pegboard on the wall for pots, pans, and utensils.
Use magnetic wall boards for knives.
Build floating and corner shelves.
Bathroom storage solutions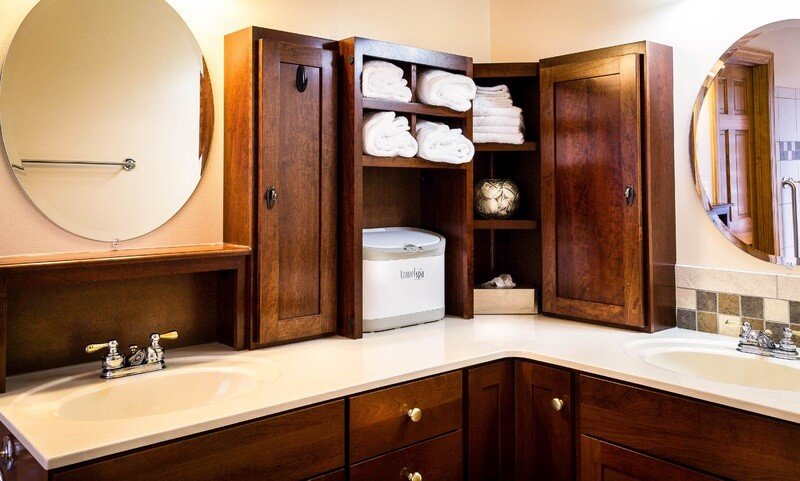 Unless you are blessed with a huge bathroom, you probably have no idea where to keep your toiletries, towels, medicines, makeup and other supplies, without creating a chaotic look. Here's some help:
Hang baskets on a clear wall to store towels, magazines, toilet paper, etc.
Store things under the sink in matching baskets. If you want to hide them, you can use a piece of fabric.
Install a floating shelf or a divided box under the mirror.
Install towel racks on the back of the bathroom door.
Use hanging shoe organizers to store toiletries.
Use old wine racks for storing towels.
Organize your makeup with the help of Lazy Susan.
Fit some shelves above the toilet.
Lack of space can be very stressful, especially considering that physical clutter can cause uneasy mind. However, you don't have to spend a fortune to expand your storage space. Just try out these budget-friendly solutions, and you will see for yourself.
Budget-Friendly Storage Solutions for Your Expanding Needs
was last modified:
May 18th, 2022
by
Recommended