Building a House: The Basics You Should Know
You've decided that you wanted to build a house, from the ground up and all yours! You like torture, don't you? If you can handle it, the results can be amazing. You will have a house built for you and for you only. Your imprints, taste and heart will be reflected throughout. And it could have an amazing resale value, unless you go with the wacky ways of weird taste. If you aren't completely prepared, don't do it. I know many people who have regretted taking on such a massive project because of all it takes: persistence, patience, attention to detail, and strong management and organizational skills.
Let's get started. You'll need a lot on land that you like, which might have an existing home that you plan to raze to the ground or it could be undeveloped. You will need an architect to design your house and put the plans together for you. You'll need a building permit, which can be a headache. You will also need to find the right builder, perhaps a loan if you are financing the project, and a lot of patience and fast-growing fingernails to chew on.
Step One: The Lot
Once you know where you want to build, recognize that the lot's location will impact the permit process. Certain cities are more conservative than others, and some may or may not allow you to do what you want. Before you buy the lot (whether it has an existing house that you want to take down or not), make sure you talk to your architect and the city to know what is and isn't possible. That means you have to choose your architect first, and then have him or her help select the lot. There are a lot of factors to consider, such as how high up you can go with your structure (your neighbors may block it if you block their views) and the shape of the lot. Narrow and long lots are difficult to work with since the front of the house will be narrow. This will limit the spaciousness of the house and its curb appeal. Your architect should be your advisor during this period.
Step Two: Plan Creation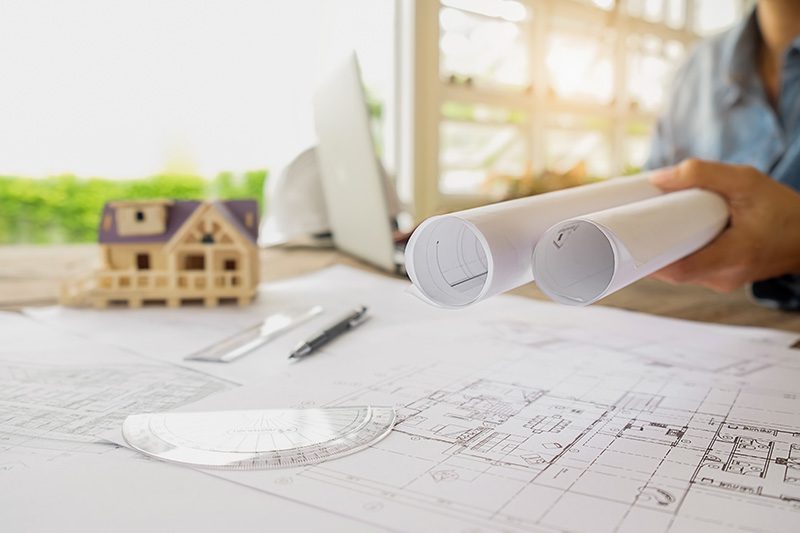 Assuming you have a great architect – if you don't, you can go to Kukun's directory of architects – make sure you have a clear idea of what you want. Don't start the process of hiring someone if you don't know what you like. Pick your style, house size, how many floors, rooms, bathrooms, etc. After you really figured out what exactly you want, go ahead and hire an architect. Your architect should have a portfolio of homes whose style match your own. It is also advisable that your architect has already worked in the city your lot is in, since it could help get the plans through faster – though it should not be your only criteria. Finding someone who speaks to your style is much more important.
Step Three: Choosing a Builder
This is where the real headaches start. Picking the right builder is the most important decision you'll make, so find a reputable builder. Check the candidates' permits history by going to Kukun's Pro Factsheets. You check how many homes they have done, the types of homes they have worked on and the size of projects they've dealt with. You can also check their online reputations on their Kukun profiles to see what other folks have been saying about them. Once you identify which ones you like and take a note of their permits history, you should ask the builder if you can talk to the owners of those homes and if they can make an intro. The basic rule is to only hire a builder who has solid references. The rest should fall into place.
Select at least three builders and get them to give you bids. We highly suggest you use Kukun's smart quote system to ensure you get standard, comparable bids so you can choose a winner on even grounds.
Talk to your builder about what you should expect with the permit process before any work begins.
Step Four: Getting a Loan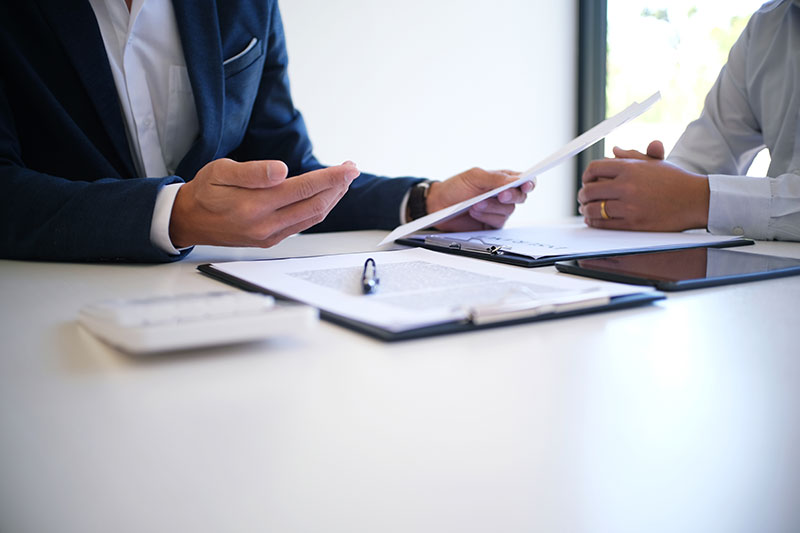 You can get a construction loan or a mortgage. Construction loans are short-term loans that allow you to build the house and then get a mortgage. This type of loan allows you to pay the builder until the work is complete. Some banks offer a loan that bridges from construction to a mortgage, but they can be tough to get.
All of the preparation and research you do before any ground is broken will pay off when you are loving life in your custom home.
3tttyuuuuuRead more: Vitruvius Architecture's Golden Rules: The Vitruvian Triad
Building a House: The Basics You Should Know
was last modified:
April 20th, 2022
by
Recommended