Americans are willing to buy a haunted house in this market
Odds are that you — yes, you — believe in the supernatural. After all, a recent study by Real Estate Witch found that a whopping 76% of Americans believe in the supernatural, up from 70% in 2020 and 44% in 2019.
Clearly, the pandemic had a huge impact on general belief in the supernatural. Not only do more people believe in the supernatural since 2019, but they also believe there's been more of it; the survey found that 44% of respondents believe paranormal activity has increased since the beginning of the pandemic. Other findings in the survey suggest these respondents genuinely believe it's true and point to some interesting potential origins of this belief.
We'll go over some of the survey's main findings below. If you're a skeptic of the paranormal, you may be convinced by the end of this article.
People may have been living in a haunted house all along
We've all been spending a lot more time at home since the beginning of the pandemic. Data from Pew Research found that 71% of American workers with remote-friendly jobs work from home all or some of the time.
All that time spent indoors has had some interesting consequences. In the 2020 survey from Real Estate Witch, only 24% of Americans said they'd experienced a haunting. After a year of working from home, that percentage nearly doubled, to 44%.
That suggests a lot of people saw — or heard — some weird stuff in their house over the past year. When asked what evidence of a haunting they'd encountered, the top answer was "strange noises" (64%), followed by "feelings of being touched or watched" (60%), "strange shadows around the home" (59%), and, coming in fourth, the fairly straightforward "ghost sightings" (56%).
Creepy — and a little sad — to think of all the ghosts wandering their haunted houses, pre-pandemic, unseen because the owners were at the office.
There are worse things than ghosts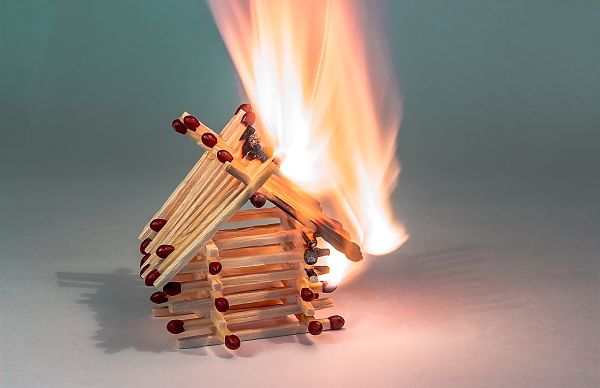 But while a haunted house might sound scary, a lot of people who believe they live in one don't seem to care all that much.
Of those who reported living in a haunted house, 63% say they were aware of the haunting before moving in and still chose to live there.
In fact, the survey found that homeowners find a lot of things to be scarier than ghosts. Topping the list of homeowner fears was unexpected costs such as home repairs or HOA fees, which 63% of respondents said was their biggest fear.
That was closely followed by natural disasters (54%), with a two-way tie for third between bad neighbors and inability to pay their mortgage, both at 51%. In fourth, at 49%, was the threat of a house fire.
While many homeowners believe in ghosts, their nightmares are haunted by more practical concerns. The same goes for potential deal-breakers.
The survey found that potential homeowners would rather live in a haunted house than within a mile of a waste management facility (48%), the scene of a violent crime (47%), or a former meth lab (45%).
The bottom line? Ghosts are scary — but life is scarier.
In a competitive market, ghosts are tolerable
In the 2021 survey, 73% of respondents said they'd be open to buying a haunted house, up from 59% in 2020.
No doubt this is connected to the boom in home values that's unfolded over the past year; in fact, 52% of respondents said that, although they'd be willing to buy a house that came with ghosts, they wouldn't pay full market value for it.
Around a fifth would demand up to a 20% discount, while another fifth would want a 21% to 50% discount; finally, 13% would ask for a discount of 50% or more below market value.
Another fifth would pay exactly market value for a haunted house, while 27% of respondents would actually pay above market value for a haunted house.
This creates some interesting incentives for homeowners who are selling creaky old houses; a hint that those noises might be supernatural, and you could sell well above ask the right buyer!
Read more: Indicators to watch for housing in 2022
Ghosts are fine — in theory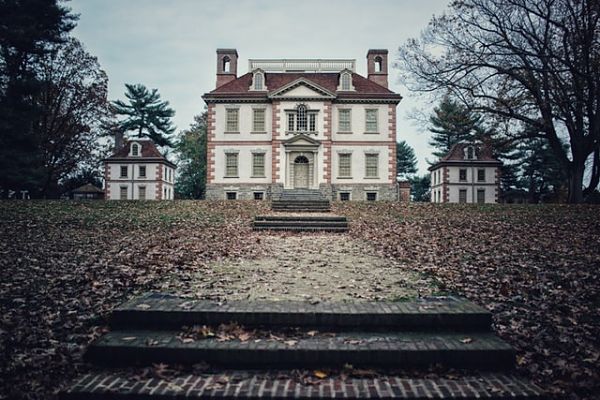 Although a lot of homeowners claim they would live in a haunted house, they'd quickly pack their bags and move if those suspicions were confirmed.
When asked, respondents said they'd move immediately if they saw objects levitating in their home (45%), were touched by an unknown presence (42%), their children suddenly started to behave strangely (40%), and if they actually saw a ghost (37%).
Overall, most respondents would at least consider moving if they became convinced they lived in a haunted house — only 11% of respondents wouldn't move if they saw direct evidence of a haunting.
However, most of them wouldn't tell the next owners about their paranormal experience when it came time to sell their home: 62% of respondents said they'd avoid telling buyers about the haunting, and 32% would only tell them if required by law. Interestingly, 10% said they'd withhold the information even if the law required disclosure, suggesting that potentially being laughed at is more off-putting than the prospect of future lawsuits.
Interestingly, although homeowners have a lot of fears connected to their homes, they don't seem to believe in taking basic safety precautions to counteract those fears. Nearly two-thirds (66%) of those surveyed don't have a radon detector in their home, while 45% don't have a security system, 40% don't have a carbon monoxide detector in their home, 38% don't have a fire extinguisher, and 29% don't even have smoke detectors.
American homeowners have a lot of fears, but their solution seems to be to cross their fingers and hope for the best.
Read more: House Selling: Clean out tips
A Generational Explanation
A lot of the numbers in the survey might suggest that the number of haunted houses is increasing or at least that people are becoming more open to the possibility. But there's another intriguing possibility when you look at how the results break down among generations.
The survey found that millennials have more homeownership-related anxiety in general than older generations. For example, compared to boomers, millennials are 2.3x more likely to fear falling home values, 2.1x more likely to fear fires, 1.8x more likely to fear natural disasters, and 1.7x more likely to fear unexpected costs.
Perhaps not surprisingly, millennials are also much more likely to believe they've shared a home with ghosts: 48% of millennials believe they've lived in a haunted house, while only 18% of boomers do. They're also 3.1x more likely than boomers to report an increase in paranormal activity since the beginning of the pandemic.
Millennials have good reasons to feel economic anxiety; only 42% of millennials have been able to buy a home before age 30, compared to 51% of boomers. But why they see more ghosts than older generations is a mystery. Are they more perceptive? More credulous? Is their economic anxiety making them more susceptible to other fears? Which answer you choose to believe will probably have a lot to do with how old you are — and whether you've ever seen any mysterious shadows in your home.
Read more: Real estate investments property value
Americans are willing to buy a haunted house in this market
was last modified:
October 10th, 2022
by
Recommended