What to consider when buying a home as a new parent
Home buying as a new (or about-to-be) parent comes with its own set of challenges — namely, home shopping with not only the current needs of your family in mind, but its future needs as well. No one can predict the future, but there are several key factors to consider before you start working with a trusted real estate agent to find your next perfect home.
Your finances when buying a house as new parents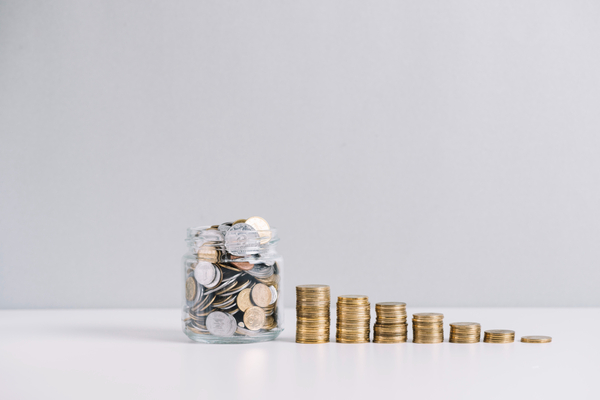 Start by determining your budget and how much home you can comfortably afford. While it might be exciting to be approved for a mortgage that's more than you intend to spend, set your emotions aside and don't strain your finances. You don't want your budget to be so tight that the slightest speed bump could prevent you from making mortgage payments, or so tight that you put other financial commitments like retirement, college, or your emergency fund on the back burner.
Remember that you'll be paying more than a mortgage. Closing costs will typically run between 2-5% of the purchase price of your future home. Other costs to account for include fees for an inspection, attorney, appraisal, and commission. After you've moved in, be sure to factor property taxes, homeowners insurance, utilities, maintenance, and upkeep into your monthly and yearly budgets.
As with any home you're considering making an offer on, take a close look at the details. What's the condition of the appliances, water heater, furnace, air conditioning, or roof? Are they in good condition or at the end of their life span? Ask the current homeowner for average utility costs. And if you're considering purchasing a fixer-upper, be realistic about remodeling costs and how much time and money you're willing to put in to create the home you want. Are you committed to completing the renovations even with small children around? 
Buying a house as new parents
There are a few things to consider when buying a home for a growing family. Think about:
The floor plan
An open floor plan might easily allow you to keep an eye on young children, although some families appreciate having more private spaces for quiet retreats and downtime.
Many parents of young children prefer all the bedrooms to be on the same floor to easily hear cries during the night, offer comfort after a bad dream, or be close by when a child is sick. Other parents are fine with a master suite on a different floor as long as they can keep tabs with a monitor.
Walk-in showers are great, but having at least one bathroom with a tub makes bath time easier for parents of young ones. The same goes for having a bathroom on your main floor; it's great for guests, and it also makes potty training more convenient.
Make sure the outdoor space is adequate for your household's needs and can accommodate your growing family, but also remember a lot of yard requires a lot of maintenance. In urban areas, check the proximity to local parks and other green spaces.
"Flexible" rooms
Rooms that can be used as a playroom, a guest room for grandparents, an office, or an eventual teenager space/a study room are an added bonus. You might not have the budget right now, but a home with an unfinished basement or attic space could one day be finished to create extra bedrooms, an office, or a living space.
Accessibility
In urban areas where parking may be a concern, is there designated or attached parking? Does the building have stroller-friendly elevators, or will you be hauling a car seat and other baby gear up and down several flights of stairs?
The neighborhood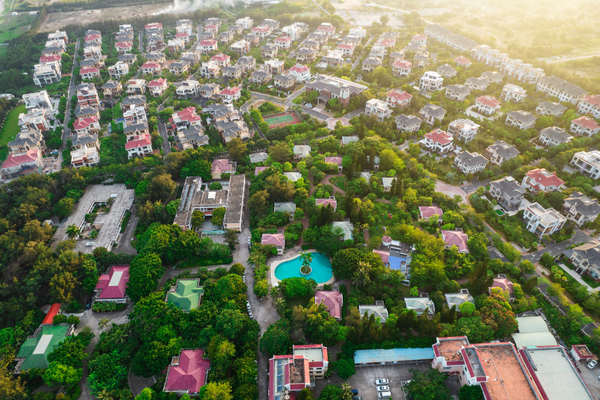 It's true that location is the one thing you can't change about your home. Tour the neighborhood at various times of day: during the morning commute, after school let's out and on a weekend to get a feel for what the neighborhood is like. Do you see other families and kids playing outside, or does it lean toward empty-nesters? Are other nearby homes in good repair and up-to-date?
How important is walkability to you? Would you like to be able to stroll, bike, or jog to the library, grocery store, parks, restaurants, or other amenities? Will you need public transportation, or access to a means of commuting to work?
Research the town's planning department to see if there are any plans for projects or improvements that might affect the eventual resale value of your home. Plans to improve parks, update schools, or build a rec center, for example, are good signs of a thriving community. Conversely, deferred maintenance, streets in poor repair, or outdated municipal systems could pull down your home value.
The schools
Know your options for education, and research the public school ratings in your area. You might also explore private education choices as well if that appeals to you. Investigate what early learning programs are available, and ask for a tour of the primary, junior high, and yes, even high school — (even if you don't have children yet) to get a feel for the school system.
If your children will be taking the bus, see how long their commute will be. Could they eventually walk or ride bikes to school? If you'll be driving your children to school, do a test run during a real school day in both the morning and afternoon to find out how long you'll be spending roundtrips in the car twice a day and how that could affect your own schedule. It may seem like overkill, but when you consider that there are typically 180 days in a school year, time spent in the car quickly adds up.
Kids grow quickly and move from one phase of childhood to the next in the blink of an eye. A flexible home that provides space, comfort, and safety as you grow as a family will meet your needs for years to come.
Read more: Questions when buying a new home
What to consider when buying a home as a new parent
was last modified:
October 31st, 2022
by
Recommended