While by definition a gate is only an entryway in a well decorated and planned home, it can be so much more. Being a key section of the exterior, gates, and windows draw the most attention and thus they make a very lasting impression. Therefore, if you want to replace an old garden entry gate or just want to find something that would match and complement your latest house remodeling project, the following few points are definitely worth considering.
Function of the Gate
The type of gate you need will largely depend on why and where you want it to be installed, so consider that first. A garden gate, for example, is a part of the decorative landscaping, but they also serve some important functions like keeping your children and pets safe, if you have any. If safety is one of your concerns then it's better to opt for a garden gate with a latch on it so that you can lock it when required.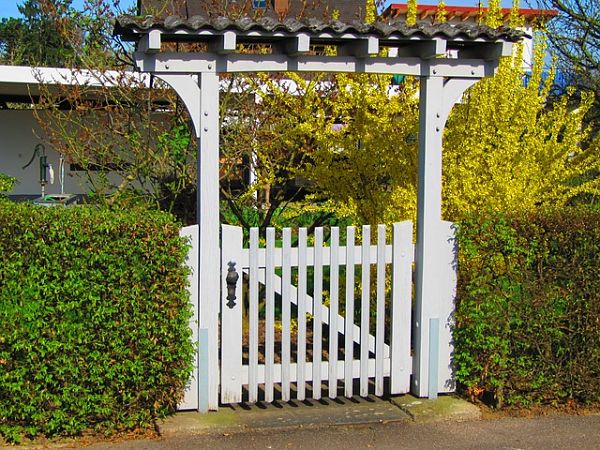 The driveway gate, on the other hand, is primarily a sturdy and secure entryway to your property that should act as an obstacle to potential intruders, but should also be easy to access for the people living inside. Traditionally, it should match the décor of the wall or fence to which it is attached, but that doesn't always have to be the case.
Generally speaking, a garden gate ranges from anywhere between three to four feet in width, but the length may vary, depending on the fencing around it. The driveway gate is generally five-six feet tall, while the width depends on how wide the gateway needs to be. If you are not sure of the exact measurements, then you should measure the gaps yourself. First, measure both the top and the bottom of the gap and then remember to leave two-inches for clearance at the bottom. In terms of length, the gate should not stand more than a few inches taller than the surrounding wall or fence, and that's applicable to all types. Having said that, arched gates break that rule.
Material and Style
When it comes to styling, there are two ways to go about it; either you can make the entrance stand out from its surroundings or you can make it a part of the landscaping. The one will work for you will depend largely on your own taste in home design. If you are unsure about the route you should take here, know that it's safer to just find something that matches with everything else around it, instead of experimenting too much.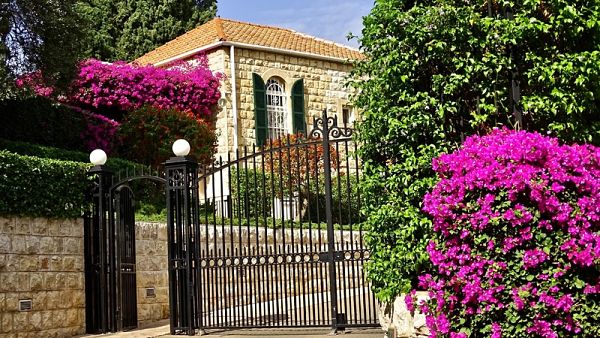 The material of the gate plays a big part in the styling because most intricate and ornate designs are found on pieces made out of aluminum, steel, or wrought iron nowadays. A wooden gate also has undeniable natural charm, but quality wood is very expensive and it becomes even more expensive if it sports quality craftsmanship. Unfortunately, wood doesn't last as long as metal in most situations, so investing in them may not make much sense these days.
Automatic or Manual?
Only the driveway gate is usually automatic as a garden entry gate naturally has little use for it! The advantage that they have over the traditional or manual gates is the fact that they can be operated from anywhere inside the house, either by remote control or electronically through an operating console.
An automatic gate usually has a passcode entry point so that any member of the house who knows the passcode can enter at will without inconveniencing anyone inside to open the door for them. They are of course much safer than any manual gates but could cost a lot more as well. Manual gates, on the other hand, are simple, much less expensive and sufficient for most homeowners who are not as worried about security issues in the neighborhood.
Protecting Your Gate
Galvanised steel hardly needs protecting, but painting and powder coating the gate can increase its lifespan significantly. Wooden gates, however, do require a lot more attention. Even when the wood is stained and preserved for protection against rot, yearly maintenance will be necessary if you want to have the gate adorning your home for a long time.
Now that you have a decent idea about entry gates, as well as how to go about buying one, the next step is finding a store that has a wide collection for you to choose from. One such store that I'd recommend is Mister Gates Direct. Not only do they have a wide collection of new and old styles for people to choose from; they also have all accessories available that one may need to replace, protect or upgrade their current gateways and fences.
Take your time in deciding what you need and want though because you are going to be looking at it for a long time to come.
Read more: 10 simple ways to make home secure
Buying the Right Gate: A Few Important Considerations
was last modified:
October 27th, 2022
by
Recommended