Can a wobbly ceiling fan fall off? How to avoid the danger?
Do you have a shaky fan that makes you nervous every time you look up from your bed? Are you constantly wondering, can a wobbly ceiling fan fall off and hurt you? You're not alone. It's natural to worry about a ceiling fan that looks like it's about to fall off its physical mounting.
Let's find out the odds of that happening and the reason it may happen. And, if you can avoid the danger?
Can a wobbly ceiling fan fall off?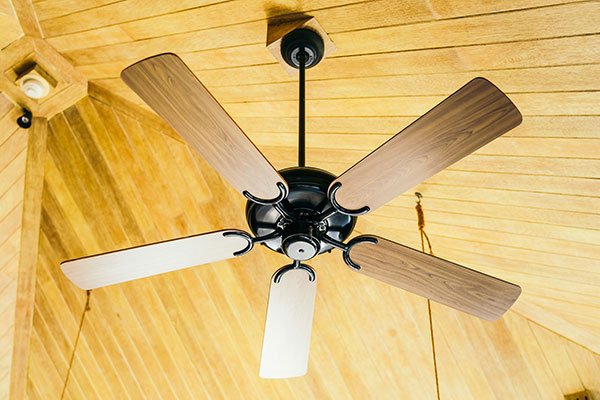 Although a slight one, there's always a chance. A fan's spinning blade may fall and cause severe injury or death. Keep in mind that a fan is heavy and moves at high speed. If the metallic parts fall off a high ceiling, they can pose a danger to those under the fan.
However, the odds of that happening are quite minimal. On average, in the United States, there are less than seven ceiling fan-related deaths reported every year.
The fact is that a correctly installed ceiling fan, however wobbly, will not fall. It's secured to a strong stud via an electrical box.
That's why it's important to ensure that the fan is installed properly or that the light fixture box is fastened to a stud properly.
If your ceiling fan has been running for years, chances are that it's securely well to a stud in the ceiling.
Why is a ceiling fan wobbly?
One of the most possible reasons for a fan falling is improper installation. For instance, if your electrician has simply replaced a standard light fitting with a fan without installing the requisite additional support. In such a case, the moving fan's constant momentum may loosen the mountings over time.
Another reason could be a bent blade holder or one with loose screws. Even if there's a slight bend in the fan holder, the fan may become unbalanced and begin to wobble. It may even produce a loud sound.
Sometimes, the blade pulls back against itself when there is a slight imbalance in the direction of the force on either side of the blade. This results in distinct pressure levels – causing the fan to wobble.
What are the ways to fix a wobbly fan?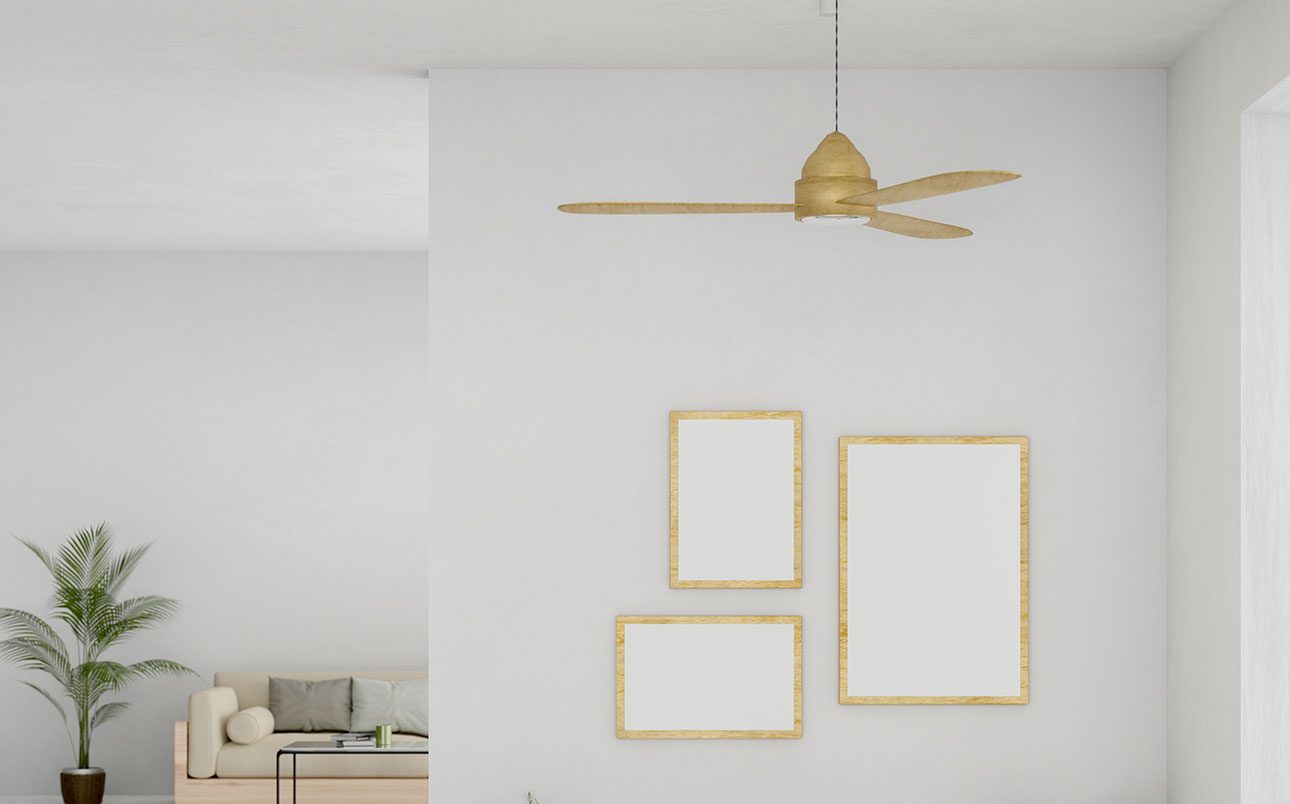 There are many parts to a ceiling fan – any of which could be loose or not working right. A thorough fan inspection will allow you to see the problem clearly.
Ensure that before the inspection, you let the fan come to a complete stop.
Take the casing off at the point that the ceiling fan meets the ceiling.
Make sure that the box and the bracket are secure with tight screws.
Tighten the screws on the fan holder that attach the blades to the main hub of the fan.
Clean the ceiling fan blades with a cloth or a broom. Sometimes, the weight of the dust may throw a fan out of balance.
If you spot bent ceiling fan blades, it's best to buy new ones and replace them.
Read more: Signs that you need a new ceiling fan
Are there any guidelines to install a ceiling fan?
A ceiling fan installation needs to be correct, and follow certain safety guidelines.
The installation should be at a minimum height of eight to ten feet.
Installing fans in a low-ceiling room is not a good idea.
There should be sufficient clearance between the fan blades and the walls, doorways, windows, and tall furniture.
You need to ensure that the mounting screws fasten the fan to a solid wooden joist that runs above a typical drywall ceiling.
Make sure the ceiling fan wiring is fed through the bracket properly and the connection is secure.
Ensure that all the attachments, such as light fittings or lampshades, are fastened and mounted securely.
Perform a ceiling fan inspection every six months.
Maintain and clean your fan every few days.
You may hire a licensed electrician to check and fix a wobbly fan if you're not confident.
Last thoughts
A ceiling fan that wobbles may not necessarily fall. If it's installed and screwed properly, you don't need to worry about a fan falling on you in the middle of a siesta. Get your fan installed by a licensed professional, make sure that it's maintained well, and inspect the fixture regularly.
Can a wobbly ceiling fan fall off? How to avoid the danger?
was last modified:
February 15th, 2023
by
Recommended