Can my neighbor build a fence on the property line, legally?
Yard fencing is a good idea if you're aiming for some lawn privacy. What's more, it helps you protect your property from intruders and keeps your children and pets from venturing out unattended. But before you plan to install a fence, or your neighbor does, you need to establish the boundary where your property ends and the neighbor's property begins. If you're wondering, can my neighbor build a fence on the property line, your neighbor too must be concerned if there's a chance of your encroaching on their property?
The best solution to avoid any kind of dispute with your neighbor is to understand the rules and restrictions associated with fence building. You'll need to understand what is allowed and what isn't.
The fact is that you cannot build any type of fence, of any height, and anywhere on the property. There are strict fence laws to protect the visual demarcation of an area and to keep neighborly relations civil.
And the same laws apply to your neighbors too. That way, if your neighbor has encroached on your real estate while building a fence, you can take legal steps to ensure that you don't lose any piece of land to an adverse property claim.
Do I need a permit to construct a fence?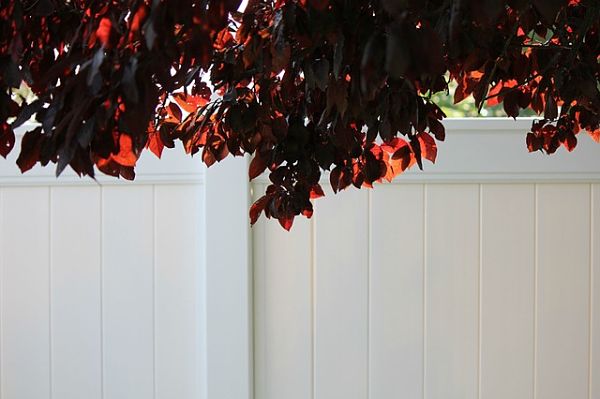 While the rules and regulations depend on your state laws, generally, most local building codes require a building permit to construct a fence. Sometimes, you may just need a permit for an unusually tall fence or a stone/concrete wall but not for a simple chain link fence.
The process for a permit may also vary from one location to another. In some areas, you may get a permit by just filing an application while in others the process may be more time-consuming, involving the consent of your neighbor.
What should you do before a fence installation?
If you're planning to install a fence, you'll need to follow a procedure. Your neighbor too will have to be mindful of the fence laws. Keep in mind that shared fences make good neighbors, or can make the worst!
Get a land survey
A land survey will let you know if your fence is on your property line, inside the line, or on your neighbor's property. The first step is to get access to your county deed copy from the assessor's office. If you didn't get a copy at the time of buying the house, you can pay around $500 to $1000 to a qualified surveyor and get one.
Check the local ordinances, rules, and regulations
You'll need to check laws enforced by your jurisdiction or homeowner's association (HOA) covenants regarding how far back a fence can be from your property line. It's usually at a distance of 2, 4, 6, or 8 inches from the boundary line. Some densely populated areas may allow building a fence right up to the property line. In this case, both you and your neighbor will be responsible for paying for constructing the fence and regular fence maintenance. If you share your boundary line with a public entity, you may need to step back the fence a bit.
You must adhere to the fencing laws pertaining to fence-related expenses, position and placement, fence height, and fence type. When it comes to fence height regulation, generally, six feet is the maximum height for a fence. And it cannot be more than 4 feet if the fence is within 15 feet of a street line or street curb, is in the front yard, or if the fence impairs traffic view.
Notify neighbors before constructing the fence
If you live in California, the fence law will require you to notify your neighbor through a 30 days advance written notice. You'll need to furnish details about the fence building plan, its design, maintenance cost, and timeline. Of course, every state has its own laws.
Can my neighbor build a fence on the property line?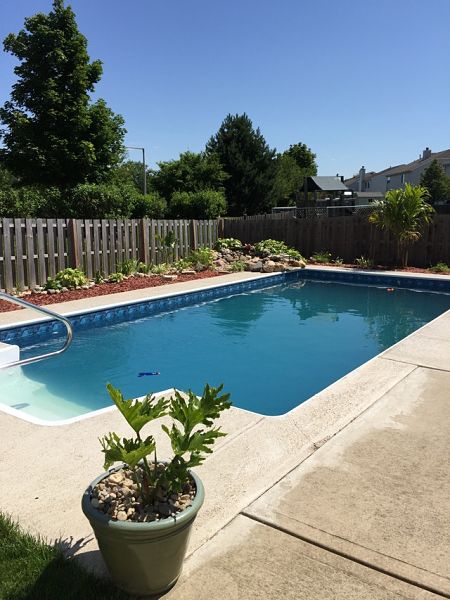 Your neighbor can legally build a fence on the property line provided they are following the local ordinances and have notified you in advance and you have had no objections. Oftentimes, the neighbor may even ask you to pay 50 percent of the cost of the fence.
Local fence laws work on the assumption that boundary fences benefit both property owners on either side of the fence and they should jointly pay for the partition fence building, maintenance, and repairs.​
However, if your neighbor is building a spite fence with the intent of malice or harassment, you may take the help of the local court to halt the construction of the fence.
Keep in mind that installing a fence directly on a shared property line brings with it many complications. It's best to keep the fence slightly inside your boundary. Do note that it will still be subject to fence laws.
What kind of fence can you construct?
Most cities do not allow barbed wire and electrified fences. Fence types such as chainlink, vinyl, or concrete block wall may be allowed. However, if you live in a neighborhood controlled by an HOA, you may be allowed only certain types of fences, with specific fence height limitations, and of a certain color.
Can you plant shrubs as a fence line?
In most cases, they too are subject to fence laws. Most local lawmakers often include vegetation or tall shrubs used as a fence line as a form of fence. Having said that, foliage-related laws may not be as strict as an actual fence when it comes to height and type.
Last thoughts
Before you think of adding a fence on your property, you'll have to approach your neighbor sharing the property line and notify them of the plan. And, seek their permission to avoid any kind of legal action by their real estate attorney. Remember that a fence dispute can really make things ugly with them – something you'll not want if you pride yourself on being a good neighbor.
It's a good idea to follow your state's fence laws to the letter while protecting your privacy and property.
Can my neighbor build a fence on the property line, legally?
was last modified:
February 27th, 2023
by
Recommended