At KUKUN, we know home renovation can be intimidating. Our team of experts are here to answer your questions, and help you transform a house into your ideal home, from purchasing and renovating to finding art for your walls.  
Reader's question:
"Hi,
I am in need of advice on how we can change the sleeping area of the topmost floor of a small, terraced house.
We need to make the entrance to the terrace more direct and easy, while also creating a small toilet on the same floor, as the main bathroom is downstairs. It would be best if the toilet could be made accessible exclusively for the main bedroom, while also incorporating a walk-in closet or large wardrobe within the bedroom.
We would like to use the remaining space as a small studio or a possible guest bedroom, and we do not have any particular preferences on which room should be converted into the master bedroom. I am attaching a JPEG image of the current floor plan and will be grateful for any advice that you can provide us for our home improvement project.
Thank you.
Sincerely,
Claire."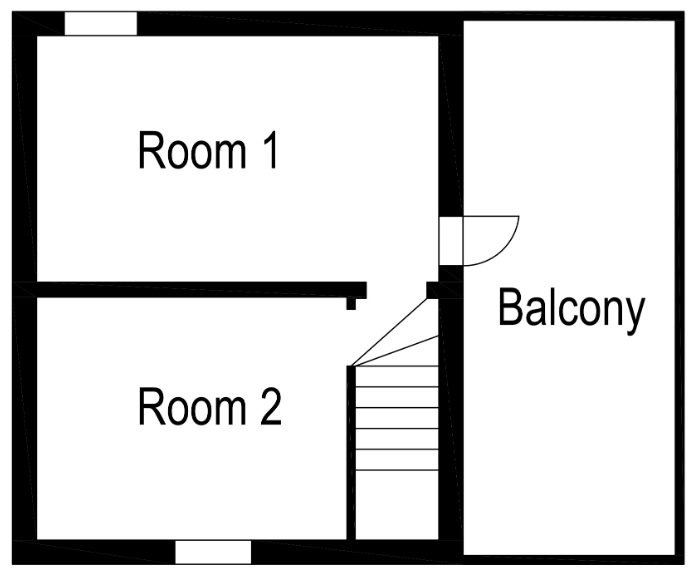 From KUKUN'S resident architecture advisor:
Hi Claire, thank you for your inquiry. Your home improvement project needs to redefine the space in the sleeping area of the house.
The first thing that you need to do is retract the entrance of the master bedroom. This will create a hallway-like space, which will provide you with independent access to the terrace. You will need to build a new wall for this, and while you are doing so, you will also be able to create a small toilet in the far corner of the room with exclusive access to the bedroom.
The toilet will be placed so that if you want to make it accessible for the entire sleeping space, you will be able to easily modify the bathroom fittings and the position of the door to place it in the hallway instead of in the room. You can install a sliding door to save additional space in your toilet area.
The wardrobe will need to steal a little space from the studio room, and in this way you can create a walk-in closet with access to the master bedroom with two sliding doors. These changes will transform your master bedroom into a real suite!
As for the studio, you can set up a desk there with shelves on the walls for your belongings, and place a wardrobe in one corner. You can also add a sofa bed, which is a good alternative to a guest bed because you can use it for extra seating when you don't have guests. Please see the adjusted floorplan below, and best of luck with your renovation project.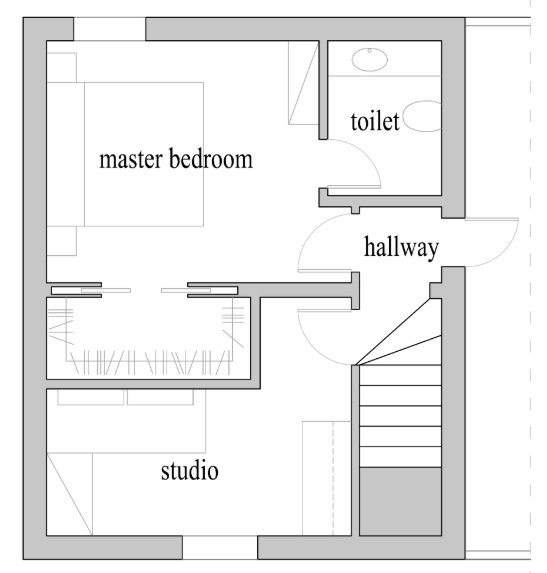 Read more: 9 Simple Master Bedroom Furniture Upgrade Ideas
How Can I Transform a Simple Bedroom into a Suite?
was last modified:
September 5th, 2019
by