Carpet vs hardwood flooring — yes, this is a long-standing debate among homeowners as these two variants are, probably, also the most common flooring options. Although both the types are quite different from one another, you need to make the correct choice. Why? Because this decision will affect you for at least the coming 10 years. So, today, let us try to pit one flooring category against the other — based on some important attributes. After weighing all the pros and cons, we shall try to arrive at what is the best option to fit your requirements.
Read more: Flooring Materials: How To Pick The Best For Your New Home?
What is cheaper to install carpet or wood flooring?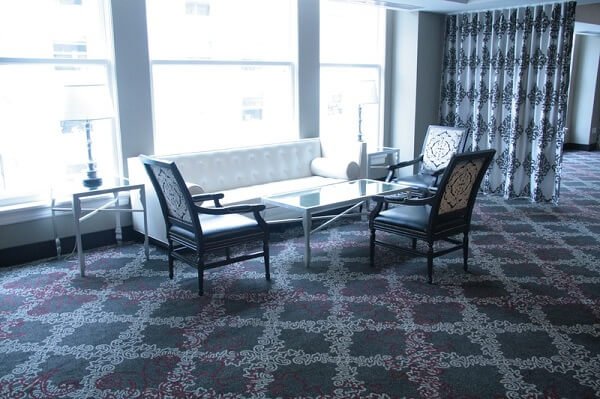 Pixabay
Yes, the first factor is definitely your cost of installing the flooring. The average material and installation costs for carpet range from $3 to $5 per square foot, while for hardwood, it is approximately between $9-$14 per square foot. However, wood is durable and long-lasting. Therefore, if you consider the long-term costs, wood balances out its up-front investment over the years.
Carpet vs hardwood flooring: Which one is easier to maintain?
A hardwood floor — especially in a high-traffic area such as the living room — does not accumulate debris, dust, crumbs, or stains. You can easily wipe up anything with the help of a mop or a broom. But carpet tends to absorb particles and hence, it becomes very difficult to keep it clean. Most of the times, you won't even notice that something has fallen on your floor. However, regular vacuuming and yearly deep cleansing can solve this problem.
Read more: Why Should You Choose Wood Floors In Kitchen?
Does hardwood look better than carpet?
Depends on your individual taste. It is true that wood looks luxurious, elegant, and sophisticated. It is the classic flooring choice for homeowners with a refined taste. However, nowadays, the choices in carpet styles are also so many! You may choose from several colors, patterns, and fiber types — including nylon, wool, olefin, or polyester. Now, whatever decision you take, remember that your product's style stays in trend for the coming 5-10 years!
Do wood floors increase home value?
Depending on the type of wood used, premium hardwood floors can last up to decades. Just that you need to properly maintain them and undergo a refinishing project when they get damaged. Since wood is timeless, it does increase your home's value in the real estate market. Good-quality carpet fibers also last 10-15 years, and sometimes, people prefer to keep changing the overall look of their homes.
Carpet vs hardwood flooring: Which option is environment-friendly?
Authentic hardwood — derived from renewable resources — is a natural material. Therefore, it lends a natural-inspired, timeless appeal to your interiors. Moreover, you can always plant a tree, but not reverse the negative effects of manmade carpet fibers. But then, in the case of carpets, you can also go for natural fibers — such as wool or recyclable materials — ensuring that you embrace the environmentally friendly way of life.
Read more: 9 Best And Worst Bathroom Flooring Options
What about versatility?
It's true that wood comes in classic natural color options. But if you wish to add some drama, simply throw in an area rug and you are all set! You can get rugs in a myriad of designs as well — ranging from fun elements to luxurious, sophisticated looks. In short, you gain the best of both worlds, correct? However, even carpets are versatile enough by arriving in a gamut of colors, patterns, and styles. If you want to alter the existing look, simply get a new carpet and install it. It won't even cost you much!
Read more: Laminate vs hardwood flooring better option
Are hardwood floors hard on your feet?
You definitely do a lot of walking in some areas of your home, such as the kitchen, living, and family rooms. And sometimes, hardwood is hard on your feet. In this case, carpet — with its dense, soft layer — acts as padding for your feet. Again, if you own a hardwood floor, you can solve this problem by simply placing some rugs in areas which experience high foot traffic.
Read more: Best Bedroom Flooring Ideas Not To Be Missed
Have you considered the insulation factor?
Carpet is a good insulating material — thereby, lessening your energy bills and keeping your floor warm and comfy to tread upon. This is evident, especially during the colder winter months. In case of hardwood, you can tackle this issue by installing some insulation below your house.
Conclusion
Hardwood and carpet — each of them have their own pros and cons. While the former is classy, durable, and strong, the latter is soft, comfortable, and warm. So cozy vs sophisticated — which one do you prefer? Choose wisely and let us know of your decision in the comment section below!
Read more: 5 Tips For Choosing Your Wooden Floorboards Colors
Carpet vs hardwood flooring: Which is better for your home?
was last modified:
May 23rd, 2022
by
Recommended